It Seems like Everyone has a Blog These Days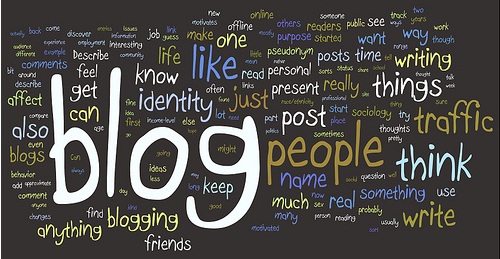 It seems like there are many people who have some sort of blog these days doesn't it. Every time you go online either to check your email or to look up something, we get bombarded with information about the "How to Make a Six Figure Income from Home" or "Gerbils and their Owners Forum".
For those of you who are skeptical or dare I say cynical about people who have a blog and their intents, I say don't be. Yes, there are plenty of get rich quick schemes and shysters out there online unfortunately, but there is also plenty of great information out there on just about every subject a person is interested in. Much of this information is contained within blogs. If a person is looking for information about a specific type of car such as a Camaro, a specific type of industry such as ice cream or a specific vacation destination, blogs are a fantastic wealth of information where the average person with an internet connection can get the information they desire.
According to the Wikipedia entry for blog, "A blog (a contraction of the term "weblog") is a type of website, usually maintained by an individual with regular entries of commentary, descriptions of events, or other material such as graphics or video. Entries are commonly displayed in reverse-chronological order."
Why is a Blog Different than a Company Website?
Usually blogs are written in personal voice and posts are usually updated fairly frequently. I say fairly frequently because some blog owners write on their blog once a month, if that, or they update almost every hour. The personal voice of most, if not all, blogs is usually that of a conversation between the writer and the reader. This can make it more appealing to a reader because it can deliver information in a more humanly relatable way. Blog posts are also chronological-order and dated. A company or basic 'website' usually contains static information written by a group from the company or business marketing department where they scrutinize every single word that goes on it. Sometimes it is this scrutiny that hides key bits of information that the reader may be interested in. Most blogs don't have that issue. The owner(s) of the blog will usually reveal more information than needed. This plays really well into those people out there who love to find those conspiracy theory loving people out there…8-)
Blogs are also usually friendly towards the interaction between the reader and the blog writer. People can comment on the posts they read or on the blog itself if they wish to do so. By doing so, a reader can have a direct conversation that other readers can basically listen-in on. Depending upon what the blog is about, the interaction between the commentator and the blog writer will reveal a lot of information about the subject. Information that a visitor to the blog can learn from.
Be Careful Though
Just like there is a lot of good information on blogs, there is also a lot of bad or misleading information. Since a blog is really someone's web log on a particular topic, a person can spread the wrong information. They may have good intentions or simply not know that the information is incorrect. This is especially true if the person is a very good writer and can create a believable atmosphere on his/her blog. What I mean as a believable atmosphere is that their blog or post can appear to be really professional looking and appear to have "credible" information which may in fact be nothing more than a link to another blog that they own or a reference to an article written by someone who didn't do, shall I dare say, their homework on the subject.
How Do I Find a Blog that Writes About What I'm Looking For?
Good question! Here is one of many good answers to that question. A secret is that there are sites out there specifically keeping track of what people are writing about. One very good site is www.technorati.com which is basically a blog search engine (it was one of the first ones). Unlike regular search engines, searches can be focused to occur only within existing blogs and not company websites. On technorati, you can search by subject within blogs or within posts.
Another site is BlogPulse. Blog Pulse is a blog search engine and blog buzz tracking service developed by Nielsen BuzzMetrics that according to the site "applies machine-learning and natural-language processing techniques to discover trends in the highly dynamic world of blogs".
On the blog roll page of this site, I've listed some of my favorite blogs (this is a continuously growing list) that may pique your interest. If not, check out the blog search engines above.
What advice would you give to people using blogs to search for information?
Some Recommended Books to Check Out:

Comments