51 Amazing Articles on Leadership and Success in Life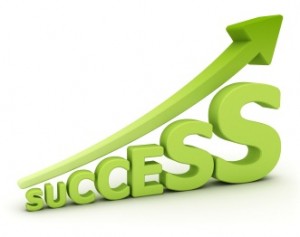 With  hundreds of thousands of different articles out on the world wide web, it can be extremely difficult to know which one to read. Being a lifelong student of leadership, I attempt to read as many articles on the subject as possible. Understanding that there are so many good articles out there on it, I wanted to share some of my recent favorites.  Many of these are quick reads and have powerful nuggets of wisdom for any leader to digest. These are not the only good articles out there on leadership and success in life of course, but they are worth reading and I believe will help anyone who wishes to improve themselves, their business and the quality of life for them as well as those they share time with. Enjoy!
20 Qualities for a Successful Life – (by Dumb Little Man) How do you define a successful life? Is it by how much money or stuff you have amassed, or is it by the legacy you leave behind?
7 Tips to Manage Your Boss – and Yourself – (by Steve Tobak) Strategies for a healthy employee-manager relationship from a manager's perspective.
A Daily Dose Of Gratitude – (by Chris Hammer) Cultivating and practicing a mindset of gratitude can go a long way to feeling good about our own lives and the world around us.
America's Best Leaders – US News and World Report – US News and World Report highlights a key number of leaders in many functions across the country. A pretty good overview of a listing of high end leaders in their fields.
Better Illustrations = Better Communicator (by Tim Milburn) There is a powerful connection that takes place between speaker and audience when one can share the right illustration, at the right time, and for the right reason.
Businesses Don't Fail – Leaders Do – (by Mike Myatt) If you're willing to strip away all the excuses, explanations, rationalizations, and justifications for business failures, and be really honest in your analysis, you'll find only one plausible reason -poor leadership.
Communication: The Most Important Key to Leadership Success – (by Lee Froschheiser) You hear it all the time … aspiring managers or vice presidents want to know the most important key to an esteemed business leader's success. Their jaws often drop when they learn the truth.
Don't be the Grinch Who Resists Change – (by Scott Franklin) Change is often presented as a technical exercise. While this is all well and dandy logically, it usually fails to create an emotional connection and makes the change seem like a lot of tedious work. Enlightened leaders know that there is a natural desire to be part of something larger than ourselves.
Feedback Is Key To Leadership Success – (by Lee Coates) Any successful leadership system requires that the leader knows what's working, knows what's not working and knows what to do different.
Five Lessons About Cooperation From The Creation Of A National Volunteer Database – (by Mark Bernstein) Businesses in the same industry can be loath to work with competitors. But sometimes working together can result in more good than harm.
Five Lessons in Leadership – (By Mary Brandel) Five Top CIOs share what their careers have taught them.
Four Lessons on Leadership from Russian Businesses – (by Konstantin Korotov) Russia seldom comes to mind as a place that can teach anything positive to Western companies. Despite the multiple criticisms and problems that businesses are facing in the country, talent development is one area where Russia could teach some interesting lessons to organizations worldwide.
General Douglas MacArthur's Principles of Leadership – A list of the principles that MacArthur followed in order to be an effective leader.
Growing Leaders of Character – (by Don Jacobson) A thought provoking Q&A with Gene Klann, author of the book "Building Character: Strengthening the Heart of Good Leadership"
How Thinking Like a Child Can Help Any Leader Achieve More Goals – (by Lead Change Group) Lucie, the daughter of a friend of the author, wrote a list of "things I whant to do when I get older". At age 8, she knows the first and most important rule about goal achievement: to accomplish your goals, first you have to set goals.
How to Break Free from Negative Thoughts – (by Rhonda Jones) A mind that is filled with negative thoughts is like a dark cave that limits positive and faith-filled thoughts from entering in. Having a chronically negative thought life is a mental mindset that focuses more on what is wrong, than all that is right in life.
How to Deal with Really Tough Criticism: Five Steps – (by Christing M. Riordan) We rarely discuss dealing with criticism as a necessary part of leadership. Yet the reality is that every leader, whether chief executive, politician, sports coach, or first-time supervisor, will experience criticism.
How to Find a Business Mentor Who'll Help You Achieve Your Leadership Goals – (by Rene D. Petrin) Providing a nice 8-step approach for finding a mentor.
How To: Develop a Mentorship Program – (by Emma Johnson) Guidance from an effective mentor can be rewarding professionally and personally for both the mentor and mentee.
Inside Facebook: How Do You Resolve Conflicts? – Quick video of Joey Flynn, Product Designer for Timeline at Facebook, answering this very important business question.
Is "Command and Collaborate" the New Leadership Model? – (by Herminia Ibarra) It's not "either/or," but "yes/and" when it comes to which leadership style to choose.
Leaders At Alibaba, Youku, And Baidu Are Slowly Shaking Up China's Corporate Culture – (by April Rabkin) Three top Chinese tech companies are remaking the country's waning, hierarchical corporate culture with an injection of new ideas from the West.
Leadership and integrity – (by Michael Ray Hopkin) People who live with integrity are incorruptible and incapable of breaking the trust of those who have confided in them. Trait of a good leader.
Leadership Caffeine: Warning! Your Words About Change are Falling on Cynical Ears – (by Art Petty) Even the most credible of leaders have to step up their game when it comes to talking about and promoting change on their teams and in their organizations.
Leadership character: The role of collaboration – (by Col. Eric Kall) West Point Colonel speaks about the importance of collaboration in successful leadership.
Leadership Is a Gift Given by Those Who Follow – (by Grant McCracken) Here is General Mark Welsh, Commander of U.S. Air Forces in Europe. Welsh's biggest theme? Leadership as an act of service. As the General says, "Leadership is a gift. It's given by those who follow. You have to be worthy of it."
Leadership Lessons From Community Maven Tara Hunt: When Not To Listen To The Crowd – (by Lydia Dishman) Any entrepreneur or community-building connector worth their salt should know when to crowdsource, and when to listen to their inner voice.
Leadership Success Always Starts With Vision –  (by John Ryan) The president of the Center for Creative Leadership talks about not giving up on your dreams and how that, in his experience, is always the first major step toward leadership success.
Leadership Success is No Longer Measured by Money or Power – (by Glenn Llopis) What is leadership success? Is it money, promotions, happiness, raising a family, changing the world, or advancing your industry or community? This simple question has grown complicated over the years, so it's more important than ever to clarify what success means.
Leading and the Multigenerational Factor – For the first time in human history, we have four separate generations working together in society. Each generation has its own characteristics, strengths, likes and dislikes, and working style.
Leading Older Employees – (by Jodi Glickman) As Millennials take on increased responsibility at office, they need to build management skills that allow them to work effectively with senior colleagues.
Lessons in Leadership – Flash, Bang, Wallop goes Kodak – Businesses fail for two main reasons – poor leadership and/or poor sales systems. In this case, the cause of the failure of one of the world's greatest companies must be placed squarely at the door of poor leadership.
Mandela: His 8 Lessons of Leadership – (By Richard Stengel) Writer talks about his possible last visit to him and how Mr. Mandela talked with him about leadership lessons he's learned in his 90+ years of life.
Multicultural Leadership Starts from Within – (by Jevan Soo) Only through knowing other cultures deeply can a manager effectively connect the dots between them and highlight meaningful differences between cultures that impact business strategy.
Performance Leadership: 11 Better Practices That Can Ratchet Up Performance – (by Robert D. Behn) A report where the author, a professor at the John F. Kennedy School of Government at Harvard, offers an approach that encompasses eleven "better practices" that he has observed in use by successful public managers.
Principles for a Successful Life – (by Ron Kurtus) A highly cited author (cited in 112 published books) talks about principles for having a satisfying and successful life.
Principles for Successful Work-Life Balance – (by Mike Hawkins) Leadership coach Mike Hawkins offers 10 tips for balancing workplace pressures with life responsibilities.
Secrets of Leadership Success – (by Susan M. Heathfield) Nature or nurture is a question often asked about leadership. Key leadership success secrets set the great leaders apart from the so-so leaders in today's organizations.
Self-Image Is The Key To Success In Business And In Life – (by Ethan Hale) Individuals who expect to succeed at a given venture are more likely to do so than those who expect to fail.
Six Questions to Help You Avoid Protestors at Your Doorstep – (by David Peck) Six questions to ask yourself as a leader
Steve Jobs: 10 Lessons in Leadership – (by Erik Qualman) While we can never become Steve Jobs, nor should we strive to be (follow your heart), what we can do is understand what is the greatness of Steve Jobs and, where applicable, apply these principles to help us develop as leaders.
The 200 mph Tune Up: 4 Critical Decision Filters For The Startup Leader – (by Terry Starbucker) Developing a critical "filtering" process that can make those "on the fly" decisions easier, and more effective.
The Four-Letter Word that Makes You and Your Work Irresistible – (by Mark Sanborn) A four-letter word that in the business world makes many uncomfortable. It seems inappropriate or even taboo among some circles. What could it be?
The Third Level of Leadership – (by John C. Maxwell) As you ascend the levels of leadership, it's important to build an effective team.
The Toughest Choices a Leader Must Make – (by Ray Blunt) There is less said about something that is more important to your initial and long-term effectiveness. They are the three toughest daily choices a leader must make.
Training Yourself To See New Strategic Options – (by Kaihan Krippendorff) the strategic choices we make every day are determined by the "strategic narratives" we tell ourselves. One's ability to see new strategic options is a function of the number and variety of stories one recognizes.
Where To Find Inspiration When The World Tells You To Give Up – (by Kaihan Krippendorff) We do not all always have someone or something to keep us motivated. What do we do when we need extra inspiration when the world seems to be telling us to give up?
Why Faith is so Important for Success – (by Stephen Kennedy) Conceiving all kinds of useful ideas but having a great deal of difficulty with believing. Consequently, not achieving all that I desired? In short, there may simply be a lack of faith.
Why Great Leaders Don't Take Yes for an Answer: The Leadership Challenge – (by Michael A. Roberto) Leadership is more than getting others to do your bidding. True leadership requires that you listen to others and understand (even if you don't agree with) those who criticize your ideas.
Wise Words – 106 Maxims – Sayings and quotes intended to help one grow as a leader, as a friend and as a person.
Your Greatest Asset In Life is Free  (by John McBride) In our differing ways we are all engaged in the process of seeking success. Because of our aspirations, ability and commitment, we approach this in a variety of ways. Many will fail in their quest for what they have perceived as success, but need this be so?
Comments