51 Amazing Articles on Leadership and Success in Life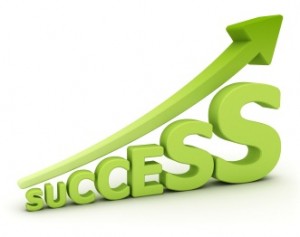 With  hun­dreds of thou­sands of dif­fer­ent arti­cles out on the world wide web, it can be extremely dif­fi­cult to know which one to read. Being a life­long stu­dent of lead­er­ship, I attempt to read as many arti­cles on the sub­ject as pos­si­ble. Under­stand­ing that there are so many good arti­cles out there on it, I wanted to share some of my recent favorites.  Many of these are quick reads and have pow­er­ful nuggets of wis­dom for any leader to digest. These are not the only good arti­cles out there on lead­er­ship and suc­cess in life of course, but they are worth read­ing and I believe will help any­one who wishes to improve them­selves, their busi­ness and the qual­ity of life for them as well as those they share time with. Enjoy!
20 Qual­i­ties for a Suc­cess­ful Life — (by Dumb Lit­tle Man) How do you define a suc­cess­ful life? Is it by how much money or stuff you have amassed, or is it by the legacy you leave behind?
7 Tips to Man­age Your Boss — and Your­self — (by Steve Tobak) Strate­gies for a healthy employee-manager rela­tion­ship from a manager's perspective.
A Daily Dose Of Grat­i­tude — (by Chris Ham­mer) Cul­ti­vat­ing and prac­tic­ing a mind­set of grat­i­tude can go a long way to feel­ing good about our own lives and the world around us.
America's Best Lead­ers — US News and World Report — US News and World Report high­lights a key num­ber of lead­ers in many func­tions across the coun­try. A pretty good overview of a list­ing of high end lead­ers in their fields.
Bet­ter Illus­tra­tions = Bet­ter Com­mu­ni­ca­tor (by Tim Mil­burn) There is a pow­er­ful con­nec­tion that takes place between speaker and audi­ence when one can share the right illus­tra­tion, at the right time, and for the right reason.
Busi­nesses Don't Fail — Lead­ers Do — (by Mike Myatt) If you're will­ing to strip away all the excuses, expla­na­tions, ratio­nal­iza­tions, and jus­ti­fi­ca­tions for busi­ness fail­ures, and be really hon­est in your analy­sis, you'll find only one plau­si­ble rea­son –poor leadership.
Com­mu­ni­ca­tion: The Most Impor­tant Key to Lead­er­ship Suc­cess — (by Lee Froschheiser) You hear it all the time … aspir­ing man­agers or vice pres­i­dents want to know the most impor­tant key to an esteemed busi­ness leader's suc­cess. Their jaws often drop when they learn the truth.
Don't be the Grinch Who Resists Change — (by Scott Franklin) Change is often pre­sented as a tech­ni­cal exer­cise. While this is all well and dandy log­i­cally, it usu­ally fails to cre­ate an emo­tional con­nec­tion and makes the change seem like a lot of tedious work. Enlight­ened lead­ers know that there is a nat­ural desire to be part of some­thing larger than ourselves.
Feed­back Is Key To Lead­er­ship Suc­cess — (by Lee Coates) Any suc­cess­ful lead­er­ship sys­tem requires that the leader knows what's work­ing, knows what's not work­ing and knows what to do different.
Five Lessons About Coop­er­a­tion From The Cre­ation Of A National Vol­un­teer Data­base — (by Mark Bern­stein) Busi­nesses in the same indus­try can be loath to work with com­peti­tors. But some­times work­ing together can result in more good than harm.
Five Lessons in Lead­er­ship — (By Mary Bran­del) Five Top CIOs share what their careers have taught them.
Four Lessons on Lead­er­ship from Russ­ian Busi­nesses — (by Kon­stan­tin Koro­tov) Rus­sia sel­dom comes to mind as a place that can teach any­thing pos­i­tive to West­ern com­pa­nies. Despite the mul­ti­ple crit­i­cisms and prob­lems that busi­nesses are fac­ing in the coun­try, tal­ent devel­op­ment is one area where Rus­sia could teach some inter­est­ing lessons to orga­ni­za­tions worldwide.
Gen­eral Dou­glas MacArthur's Prin­ci­ples of Lead­er­ship — A list of the prin­ci­ples that MacArthur fol­lowed in order to be an effec­tive leader.
Grow­ing Lead­ers of Char­ac­ter — (by Don Jacob­son) A thought pro­vok­ing Q&A with Gene Klann, author of the book "Build­ing Char­ac­ter: Strength­en­ing the Heart of Good Leadership"
How Think­ing Like a Child Can Help Any Leader Achieve More Goals — (by Lead Change Group) Lucie, the daugh­ter of a friend of the author, wrote a list of "things I whant to do when I get older". At age 8, she knows the first and most impor­tant rule about goal achieve­ment: to accom­plish your goals, first you have to set goals.
How to Break Free from Neg­a­tive Thoughts — (by Rhonda Jones) A mind that is filled with neg­a­tive thoughts is like a dark cave that lim­its pos­i­tive and faith-filled thoughts from enter­ing in. Hav­ing a chron­i­cally neg­a­tive thought life is a men­tal mind­set that focuses more on what is wrong, than all that is right in life.
How to Deal with Really Tough Crit­i­cism: Five Steps — (by Christ­ing M. Rior­dan) We rarely dis­cuss deal­ing with crit­i­cism as a nec­es­sary part of lead­er­ship. Yet the real­ity is that every leader, whether chief exec­u­tive, politi­cian, sports coach, or first-time super­vi­sor, will expe­ri­ence criticism.
How to Find a Busi­ness Men­tor Who'll Help You Achieve Your Lead­er­ship Goals – (by Rene D. Petrin) Pro­vid­ing a nice 8-step approach for find­ing a mentor.
How To: Develop a Men­tor­ship Pro­gram — (by Emma John­son) Guid­ance from an effec­tive men­tor can be reward­ing pro­fes­sion­ally and per­son­ally for both the men­tor and mentee.
Inside Face­book: How Do You Resolve Con­flicts? — Quick video of Joey Flynn, Prod­uct Designer for Time­line at Face­book, answer­ing this very impor­tant busi­ness question.
Is "Com­mand and Col­lab­o­rate" the New Lead­er­ship Model? — (by Her­minia Ibarra) It's not "either/or," but "yes/and" when it comes to which lead­er­ship style to choose.
Lead­ers At Alibaba, Youku, And Baidu Are Slowly Shak­ing Up China's Cor­po­rate Cul­ture — (by April Rabkin) Three top Chi­nese tech com­pa­nies are remak­ing the country's wan­ing, hier­ar­chi­cal cor­po­rate cul­ture with an injec­tion of new ideas from the West.
Lead­er­ship and integrity — (by Michael Ray Hop­kin) Peo­ple who live with integrity are incor­rupt­ible and inca­pable of break­ing the trust of those who have con­fided in them. Trait of a good leader.
Lead­er­ship Caf­feine: Warn­ing! Your Words About Change are Falling on Cyn­i­cal Ears — (by Art Petty) Even the most cred­i­ble of lead­ers have to step up their game when it comes to talk­ing about and pro­mot­ing change on their teams and in their organizations.
Lead­er­ship char­ac­ter: The role of col­lab­o­ra­tion — (by Col. Eric Kall) West Point Colonel speaks about the impor­tance of col­lab­o­ra­tion in suc­cess­ful leadership.
Lead­er­ship Is a Gift Given by Those Who Fol­low — (by Grant McCracken) Here is Gen­eral Mark Welsh, Com­man­der of U.S. Air Forces in Europe. Welsh's biggest theme? Lead­er­ship as an act of ser­vice. As the Gen­eral says, "Lead­er­ship is a gift. It's given by those who fol­low. You have to be wor­thy of it."
Lead­er­ship Lessons From Com­mu­nity Maven Tara Hunt: When Not To Lis­ten To The Crowd — (by Lydia Dish­man) Any entre­pre­neur or community-building con­nec­tor worth their salt should know when to crowd­source, and when to lis­ten to their inner voice.
Lead­er­ship Suc­cess Always Starts With Vision -  (by John Ryan) The pres­i­dent of the Cen­ter for Cre­ative Lead­er­ship talks about not giv­ing up on your dreams and how that, in his expe­ri­ence, is always the first major step toward lead­er­ship success.
Lead­er­ship Suc­cess is No Longer Mea­sured by Money or Power — (by Glenn Llopis) What is lead­er­ship suc­cess? Is it money, pro­mo­tions, hap­pi­ness, rais­ing a fam­ily, chang­ing the world, or advanc­ing your indus­try or com­mu­nity? This sim­ple ques­tion has grown com­pli­cated over the years, so it's more impor­tant than ever to clar­ify what suc­cess means.
Lead­ing and the Multi­gen­er­a­tional Fac­tor — For the first time in human his­tory, we have four sep­a­rate gen­er­a­tions work­ing together in soci­ety. Each gen­er­a­tion has its own char­ac­ter­is­tics, strengths, likes and dis­likes, and work­ing style.
Lead­ing Older Employ­ees — (by Jodi Glick­man) As Mil­len­ni­als take on increased respon­si­bil­ity at office, they need to build man­age­ment skills that allow them to work effec­tively with senior colleagues.
Lessons in Lead­er­ship – Flash, Bang, Wal­lop goes Kodak — Busi­nesses fail for two main rea­sons – poor lead­er­ship and/or poor sales sys­tems. In this case, the cause of the fail­ure of one of the world's great­est com­pa­nies must be placed squarely at the door of poor leadership.
Man­dela: His 8 Lessons of Lead­er­ship — (By Richard Sten­gel) Writer talks about his pos­si­ble last visit to him and how Mr. Man­dela talked with him about lead­er­ship lessons he's learned in his 90+ years of life.
Mul­ti­cul­tural Lead­er­ship Starts from Within — (by Jevan Soo) Only through know­ing other cul­tures deeply can a man­ager effec­tively con­nect the dots between them and high­light mean­ing­ful dif­fer­ences between cul­tures that impact busi­ness strategy.
Per­for­mance Lead­er­ship: 11 Bet­ter Prac­tices That Can Ratchet Up Per­for­mance — (by Robert D. Behn) A report where the author, a pro­fes­sor at the John F. Kennedy School of Gov­ern­ment at Har­vard, offers an approach that encom­passes eleven "bet­ter prac­tices" that he has observed in use by suc­cess­ful pub­lic managers.
Prin­ci­ples for a Suc­cess­ful Life — (by Ron Kur­tus) A highly cited author (cited in 112 pub­lished books) talks about prin­ci­ples for hav­ing a sat­is­fy­ing and suc­cess­ful life.
Prin­ci­ples for Suc­cess­ful Work-Life Bal­ance — (by Mike Hawkins) Lead­er­ship coach Mike Hawkins offers 10 tips for bal­anc­ing work­place pres­sures with life responsibilities.
Secrets of Lead­er­ship Suc­cess — (by Susan M. Heath­field) Nature or nur­ture is a ques­tion often asked about lead­er­ship. Key lead­er­ship suc­cess secrets set the great lead­ers apart from the so-so lead­ers in today's organizations.
Self-Image Is The Key To Suc­cess In Busi­ness And In Life – (by Ethan Hale) Indi­vid­u­als who expect to suc­ceed at a given ven­ture are more likely to do so than those who expect to fail.
Six Ques­tions to Help You Avoid Pro­tes­tors at Your Doorstep — (by David Peck) Six ques­tions to ask your­self as a leader
Steve Jobs: 10 Lessons in Lead­er­ship — (by Erik Qual­man) While we can never become Steve Jobs, nor should we strive to be (fol­low your heart), what we can do is under­stand what is the great­ness of Steve Jobs and, where applic­a­ble, apply these prin­ci­ples to help us develop as leaders.
The 200 mph Tune Up: 4 Crit­i­cal Deci­sion Fil­ters For The Startup Leader — (by Terry Star­bucker) Devel­op­ing a crit­i­cal "fil­ter­ing" process that can make those "on the fly" deci­sions eas­ier, and more effective.
The Four-Letter Word that Makes You and Your Work Irre­sistible — (by Mark San­born) A four-letter word that in the busi­ness world makes many uncom­fort­able. It seems inap­pro­pri­ate or even taboo among some cir­cles. What could it be?
The Third Level of Lead­er­ship — (by John C. Maxwell) As you ascend the lev­els of lead­er­ship, it's impor­tant to build an effec­tive team.
The Tough­est Choices a Leader Must Make — (by Ray Blunt) There is less said about some­thing that is more impor­tant to your ini­tial and long-term effec­tive­ness. They are the three tough­est daily choices a leader must make.
Train­ing Your­self To See New Strate­gic Options — (by Kai­han Krip­pen­dorff) the strate­gic choices we make every day are deter­mined by the "strate­gic nar­ra­tives" we tell our­selves. One's abil­ity to see new strate­gic options is a func­tion of the num­ber and vari­ety of sto­ries one recognizes.
Where To Find Inspi­ra­tion When The World Tells You To Give Up – (by Kai­han Krip­pen­dorff) We do not all always have some­one or some­thing to keep us moti­vated. What do we do when we need extra inspi­ra­tion when the world seems to be telling us to give up?
Why Faith is so Impor­tant for Suc­cess — (by Stephen Kennedy) Con­ceiv­ing all kinds of use­ful ideas but hav­ing a great deal of dif­fi­culty with believ­ing. Con­se­quently, not achiev­ing all that I desired? In short, there may sim­ply be a lack of faith.
Why Great Lead­ers Don't Take Yes for an Answer: The Lead­er­ship Chal­lenge — (by Michael A. Roberto) Lead­er­ship is more than get­ting oth­ers to do your bid­ding. True lead­er­ship requires that you lis­ten to oth­ers and under­stand (even if you don't agree with) those who crit­i­cize your ideas.
Wise Words – 106 Max­ims — Say­ings and quotes intended to help one grow as a leader, as a friend and as a person.
Your Great­est Asset In Life is Free  (by John McBride) In our dif­fer­ing ways we are all engaged in the process of seek­ing suc­cess. Because of our aspi­ra­tions, abil­ity and com­mit­ment, we approach this in a vari­ety of ways. Many will fail in their quest for what they have per­ceived as suc­cess, but need this be so?
Comments