Let's Have Some Character; Keeping One's Word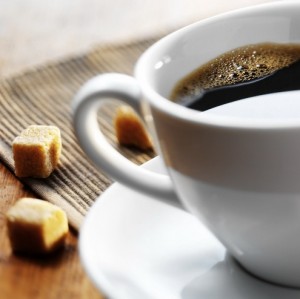 Keep­ing one's word. It's prob­a­bly one of the eas­i­est ways to build cred­i­bil­ity and also one of the eas­i­est ways to loose it. Keep­ing your word is also one of the sim­plest ways to show char­ac­ter and integrity. Why do I say that? Let me tell you what recently hap­pened to me and how some­one, unfor­tu­nately, tainted their char­ac­ter by doing some­thing as sim­ple as not keep­ing their word on more than one occasion.
The other day I was with some­one who had intro­duced them­selves to a col­league of mine and I at a func­tion ear­lier in the year. His name was Robert and the func­tion we met at was being hosted by an orga­ni­za­tion that I am a mem­ber of. I also help to run many of the organization's func­tions and this par­tic­u­lar func­tion was no excep­tion.  Near the end of the event Robert came up to my col­league and said he was also a mem­ber of the orga­ni­za­tion and that he wanted to help the orga­ni­za­tion out. He told my col­league that he had a great deal of expe­ri­ence in engi­neer­ing and some IT (infor­ma­tion tech­nol­ogy) back­ground. At that time is when my col­league brought him over to meet me. I help the orga­ni­za­tion out with oper­a­tions man­age­ment. Robert men­tioned that he was very excited about what he learned at the event and about all the future events and func­tions the orga­ni­za­tion was prepar­ing for. With that he asked if he could help us out. More specif­i­cally, in the oper­a­tions and tech­nol­ogy realm. I said that's great to hear and we pro­ceeded to talk about how and where he may be able to be of help.
We left it off with me sched­ul­ing an appoint­ment for him to con­tact me within the next cou­ples of days with an out­line of the ideas he was ask­ing my col­league and I about and how the orga­ni­za­tion may be able to imple­ment them with his help. Robert said, "Yes, I will def­i­nitely give you a call tomor­row. If not, then the day after at the lat­est!"  After he left, my col­league told me that would be great to get his help and apply some of his exper­tise to some of the organization's projects. I said, "Let's see what he comes back with." I said, "I am inter­ested in fol­low­ing up with him on some of the ideas we were just dis­cussing. They sound inter­est­ing and his exper­tise would be a ben­e­fit to the organization." 
What I didn't men­tion so quickly to my col­league is that I also wanted to see how reli­able this per­son would be. After all I had just met the per­son that day at the event. Not mean­ing to sound neg­a­tive or unappreciative, but a person's char­ac­ter and integrity is extremely impor­tant for me. One of the most basic char­ac­ter­is­tics of char­ac­ter is the abil­ity to keep their word. I hold my own per­sonal stan­dards for keep­ing my word and main­tain­ing my char­ac­ter very high. It's one of the reason's many peo­ple trust me, I've been told, and I take that trust very seri­ously. When it comes to other people, I've seen a few too many times when a per­son "looks good" and "smells good" but are no good when it comes to their own char­ac­ter. All too often I've been dis­ap­pointed in a per­son who says one thing and does another.
Strike One! (Keep Your Word!)
That sce­nario was almost two months ago and in that time, Robert never con­tacted me. Since that day at the func­tion, he did not call once. He had my con­tact infor­ma­tion and it was easy to find me due to my posi­tion with the orga­ni­za­tion that he him­self was a mem­ber of. My name and con­tact infor­ma­tion were on the front page of the organization's website.
 "Hon­esty is mak­ing your words con­form to real­ity. Integrity is mak­ing real­ity con­form to your words." - Stephen Covey
A week or ago Robert con­tacted me apol­o­giz­ing for the fact that he didn't call when he said he was going to. He said he tried con­tact­ing but was hav­ing dif­fi­culty with my email and that it kept bounc­ing back on him. He asked if we could get together over lunch or cof­fee. Giv­ing him the ben­e­fit of the doubt, I men­tioned that we can get together for cof­fee at "so and so" time, at "so and so" place, if he were up to it. I really wasn't going out of my way to meet with Robert so I told him where I'd be when I'd be pick­ing up my after­noon coffee.
Two Strikes! You're Out!!
When the time came for me to get my after­noon cup of cof­fee, I went down to a cor­ner cafe where I get my cof­fee and there was Robert. Once I got my cof­fee, Robert and I sat down at a table and pro­ceeded to dis­cuss the rea­son Robert was there. I was also sin­cerely pleased to see that he was there and will­ing to dis­cuss what he wanted to dis­cuss with me when we orig­i­nally met.  He had a lot of ques­tions about what he could do to help the orga­ni­za­tion. He pro­ceeded to remind me of some of his skill sets and that he would be glad to use them for the ben­e­fit of the orga­ni­za­tion. After I fin­ished my cof­fee, we decided to wrap things up and move onto the next step. I told him to call me Sun­day evening after 7:30 PM. That is when I was reserv­ing time with some­one else to plan out some things for the orga­ni­za­tion. He appeared really excited to finally start work­ing with me on ways to help the organization.
That was almost two weeks ago. The week­end came and went. Robert never con­tacted me that Sun­day or the week after. As of the time of this arti­cle there is still no con­tact from Robert after he was so "gung-ho" to go and help the orga­ni­za­tion. My thought now of Robert is that I sim­ply can­not trust him to keep his word. If he can't keep his word on some­thing as basic as con­tact­ing me when he says he will, why should I think any dif­fer­ently of him keep­ing his word with other things.
In an arti­cle titled "Keep­ing Word Never Goes Out of Style", is one of the best def­i­n­i­tions for keep­ing your word that I've come across:
Keep­ing your word = To honor any com­mit­ment you make to another person.
Keep­ing your word is basi­cally the core of integrity. It's essen­tial to lead­er­ship and with­out it, there is no way a per­son can be an effec­tive leader.
Why do I say that?
Integrity is required for trust. If peo­ple can't trust your word, they won't trust you.
Trust is nec­es­sary for influ­ence. Peo­ple choose those they let influ­ence them, and this is based largely on trust.
Influ­ence is essen­tial for impact. You can't make the impact you want to make as a leader unless you can influ­ence oth­ers and shift their behavior.
Has any­one ever who told you one thing and did another? Prob­a­bly on more than one occa­sion? How did that make you feel? What impres­sion did that make you have of the other person?
Keep­ing your word can be dif­fi­cult at times as well as expen­sive, and incon­ve­nient. But make no mis­take about it,  the cost of not doing so is even more expen­sive. It will ulti­mately cost you your leadership!
Comments