Don't Know Where You're Going? It's OK. Like it or Not…You'll Get There Anyway!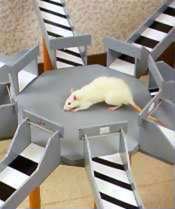 How does it hap­pen? You wake up one morn­ing and you dis­cover that you're in a place you didn't expect to find your­self.  I'm not talk­ing about any of those movie scenes where the char­ac­ter wakes up in a strange bed after a wild bach­e­lor party, even though it's hap­pened to some in real life. What I'm talk­ing about wak­ing up one morn­ing (or sit­ting in an office or doing some par­tic­u­lar chore or job) and hav­ing a minor epiphany of your life. You dis­cover, or rather yet remem­ber that when you were younger you imag­ined your­self liv­ing another kind of lifestyle or doing some­thing com­pletely dif­fer­ent than what you're doing now. What hap­pened? Why did you end up where you are right now and not where you thought you'd be?
Where Did the Time Go?
They say that the older you get, the quicker the day becomes. Every­one I've spo­ken with on the sub­ject con­cedes about this. Just last week, I was hav­ing din­ner in Bar Har­bor, Maine, with my girl­friend and we had a great time.  We spent the after­noon walk­ing around the town, going through the shops, and then look­ing out over the ocean and see­ing the white water of the waves hit­ting the rocky islands just off the shore. Oh! That wasn't last week! That was back in March of this year!  Wow, how time flies. That felt like yes­ter­day. Has that ever hap­pened to you? The feel­ing that you did some­thing recently, but in fact it was fur­ther back than you thought initially?
So many parts of a person's life can and do turn out that way. You say that you'll plan for the future but keep putting it off. Putting off your plan­ning and the next thing you know, its 5 years later or worse 10 to 15 years later! (No joke, I've met quite a few peo­ple in many areas of life that have said this to me.)
Don't Put Off What You Want to Plan For
I recently had an old col­league of mine ask me a very inter­est­ing ques­tion. I wrote about it in another arti­cle. He asked me what I did to get to where I was in my career. With­out repeat­ing the specifics described in the other post, I men­tioned that a large part of it was hav­ing some sort of plan. With­out that plan, I may have got­ten to where I cur­rently was in my career. But that is a strong may!
What would you rather do? Have a goal of where you want to be and cre­ate some sort of plan in order to help increase the odds of get­ting there or not do any­thing and just see what happens?
What­ever your answer to the above ques­tion is, you'll see the results of it. If you're a per­son that chooses to go through life and just see­ing what hap­pens in it, then I say "good for you!" I'd also say, "don't com­plain about what you per­mit" if you're not happy with what­ever out­come occurs.
What Can a Per­son Do to Help Influ­ence What Hap­pens in Their Life?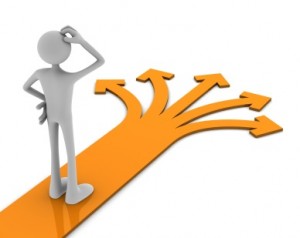 There are many things that a per­son can do to help influ­ence what hap­pens in their life. There are so many in fact that I sim­ply can't list them all here. But I will list some things to help get a per­son started. Below are some of those. As you're read­ing this, think about how you can influ­ence what hap­pens to you in your life or how you may be able to influ­ence the life of some­one else:
Write Your Goal or Desire Down — It is really amaz­ing the dif­fer­ence in a person's mind­set when they sim­ple "write down" what they want to do, or what they want to have hap­pen. When a per­son write's a goal or desire down, the mind has a funny way of react­ing. Once a desire or goal is writ­ten down, the human mind starts to think of ways to get to that desire. By writ­ing it down, the mind begins to dwell on it sub­con­sciously. It begins to think about ways to make that goal or desire occur. Many times soon after writ­ing it down, ideas that you never thought of before begin to come to mind. Also, because the mind begins to dwell on it sub­con­sciously, you begin to take notice of things that you didn't real­ize before. Things that you notice may lead to a step that helps you get closer to what you want.
Choose to Be a More Opti­mistic - This one is a tricky one for many peo­ple. I say this because the eas­i­est thing to do is com­plain and focus on the neg­a­tive. After all, are we all born com­plain­ing? The first thing a per­son always hears from a new born baby is the cry­ing. The new born is telling every­one in earshot that it's unhappy that it got pulled away from where it was com­fort­able.  As an adult, we have the ben­e­fit of (hope­ful­lyJ) know­ing more than a new born. We have the abil­ity to choose the way we react to the things that hap­pen to us and not just auto­mat­i­cally com­plain and get upset. Choose to do some­thing con­struc­tive if some­thing doesn't go the way you wanted it to go. You just may be sur­prised at how an oppor­tu­nity may appear out of nowhere when you choose to be more opti­mistic. More often than not.
Stay Away from the "Nay Say­ers" - You will find on your jour­ney to the suc­cess peo­ple who will take com­fort in you get­ting lost on your way. There is a truth to the say­ing that mis­ery likes com­pany. Some peo­ple would rather dimin­ish your chances of reach­ing your goals and desires, than to do what it take in order for them to reach their goals. The sim­plest thing to do is just avoid these types of peo­ple where you can.

What­ever Your Goal or Desire, Do Your Research on It

–If you want to achieve some­thing, be some­where in your career, or work in a par­tic­u­lar field, do your home­work on it. Find out what oth­ers who do what you want or have what you want have done.  Find­ing this out will help you deter­mine what steps you may need to take in order for you to have the same things.
Cre­ate Some Good Habits – They say the secret of your future is hid­den in your daily rou­tine and this I believe to be very true. This is prob­a­bly one of the sim­plest and most pow­er­ful ways to help influ­ence what hap­pens to you.  Let's say you want to be bet­ter at a par­tic­u­lar sub­ject in school or at work. If that is the case make it a habit to read 15 to 20 min­utes each day on that par­tic­u­lar sub­ject. If you do that for 30 days, that's 450 to 600 min­utes (7.5 to 10 hours) of read­ing you would have done on that par­tic­u­lar sub­ject. Do you know of any good habits that you've been doing for a while? Do you know of any bad habits that you wish you would stop doing? Either way, the habits you do will have a direct effect on what hap­pens in your life. The good thing is that any­thing that you do repeat­edly for 21 days, it will become a habit.
The above are just some ways that a per­son can have an influ­ence on what hap­pens to them in life. There are many other things a per­son can do as well.  The below arti­cles and web­sites list out­line many of them:
How to Reach Your Goals — Experts describe strate­gies for set­ting goals and mak­ing sure you achieve them.
Reach Your Goals Auto­mat­i­cally with Pos­i­tive Habits – Habit: An acquired behav­ior pat­tern reg­u­larly fol­lowed until it has become almost involuntary.
The Thing About Goals – Seth Godin and his view of goals.
How Rumi­na­tion Affects Your Life — Here's how rumi­na­tion exac­er­bates your stress levels.
Your Atti­tude and How it Affects Your Career – by Karl Staib — Super­power Coach
How to Change Your Life in 30 Sec­onds or Less – from Dumb Lit­tle Man Tips for Life
Some­times It's The Small­est Deci­sions That Can Change Your Life Forever
Seven Weird Habits That Will Change Your Life — Some habits will help you live a bet­ter life. They'll help you improve what's already work­ing or help you fix what's not work­ing very well.
Change Your Thoughts — Change Your Life — End Neg­a­tive Thought Patterns
Dou­glas Adams on Cre­ativ­ity and Inspiration
Your Sub­con­scious and How it Works
Where do you want to go in your life?
Comments