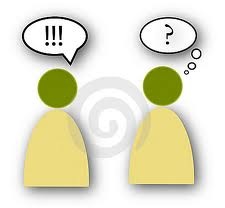 Depend­ing upon where you're from, or what gen­er­a­tion you are part of, your view of what a leader should and should not be will vary. There are those who say chang­ing times call for changes in lead­er­ship styles. While that may be true for some areas of lead­er­ship, many basic char­ac­ter­is­tics of lead­er­ship still hold true today as they did back with pre­vi­ous generations.
A cru­cial area that has not changed is the abil­ity to com­mu­ni­cate.  Com­mu­ni­ca­tion has added new tools to its reper­toire over the last cou­ple of decades (such as email and instant mes­sag­ing), but time tested com­mu­ni­ca­tion meth­ods are still needed today. To sub­sti­tute these time tested com­mu­ni­ca­tion meth­ods with email and/or instant mes­sag­ing would be to ask your team and peers to begin alien­at­ing them­selves from you. Why …Read the rest of this article…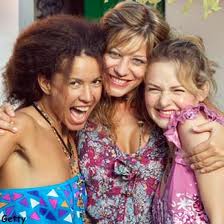 It's inter­est­ing how many peo­ple out there want to rewrite the rules in life. They want to rewrite them so that it fits their cho­sen lifestyle. Some even say, "I play by my rules". Have you ever heard any­one say that? One can say that's a coura­geous atti­tude to take. Oth­ers may say that's a very unre­al­is­tic, even child­ish atti­tude to take. It's OK to make your own rules, just be pre­pared for when the rest of the world con­fronts you about them (and doesn't agree). Some rules of life are rules that can­not be changed or altered. Why? Because peo­ple are people!
One of my favorite books is Dale Carnegie's "How to Win Friends and Influ­ence Peo­ple". It's prob­a­bly one of the most read books when it comes to the art of rela­tion­ship build­ing. If you're a per­son who truly wants to learn about under­stand­ing peo­ple (as well as your­self) bet­ter, then this is a book that I highly rec­om­mend. I peri­od­i­cally re-read this book in order to not become rusty on the teach­ings it pro­vides. Here are a few golden nuggets …Read the rest of this article…
Last evening I was for­tu­nate enough to be with a large gath­er­ing of friends and acquain­tances for an after work social. It was a truly enjoy­able event such as most socials can be. Unfor­tu­nately, it never ceases to amaze me how every now and then there is a per­son in such a crowd who (giv­ing them the ben­e­fit of the doubt) doesn't real­ize that they are com­ing off as hav­ing a "holier than thou" type atti­tude. Why am I men­tion­ing this? I'm men­tion­ing this because I ran into such a per­son last night. The rea­son I use such a term to describe this per­son is because when I said hello to a friend of mine who I hadn't seen in a long time, the per­son next to him stopped talk­ing with the per­son he was speak­ing with and with­out really look­ing at me (not look­ing at me in the eye as would be the polite thing to do when meet­ing some­one but look­ing past me) said, "Well, hello Gil" in a some­what patron­iz­ing tone. After he said this to me, he pro­ceeded to …Read the rest of this article…
When it comes to influ­ence one thing is cer­tain. One's abil­ity to cre­ate and main­tain a pos­i­tive rela­tion­ship is a must have skill. With­out the abil­ity to have a rela­tion­ship with some­one, there is absolutely no way to have influ­ence.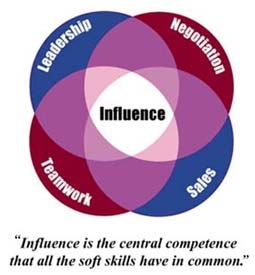 One can argue that power (through the manip­u­la­tion of money and/or vio­lence) can allow a per­son to have influence. I say that is sim­ply not true influ­ence but more so an invest­ment and use of fear. If given the choice, a large num­ber of lead­ers would pre­fer to use the power of influ­ence over the power of fear in order to get things done.
It All Started with a Visit
A few years back I was vis­it­ing the head­quar­ters of a very well-known inter­na­tional com­puter con­sult­ing firm. This par­tic­u­lar firm ser­viced my com­pany on many occa­sions and I was always happy with how their con­sul­tants han­dled my company's requests. An acquain­tance of mine, Larry, was one of the company's man­age­ment. While I was there, I noticed that many of the mem­bers of his team …Read the rest of this article…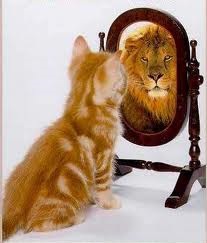 What are you doing right now? What are you think­ing about at this moment? How do you per­ceive the chal­lenges you're fac­ing today? If you knew beyond a shadow of a doubt that you could change some­thing for the bet­ter, would you go ahead and do it? The out­come of some­thing is greatly influ­enced by the per­cep­tion a per­son has towards it. Even though I may be begin­ning to sound like a Pollyanna at this moment, there is def­i­nitely some truth in the fool­ish­ness that some peo­ple take to be part of being a severe opti­mist. Per­cep­tion is con­trol­lable and alterable.
Accord­ing to the Oxford Dic­tio­nary, the word "per­cep­tion" comes from the Latin words per­cep­tio, per­ci­pio, and means "receiv­ing, col­lect­ing, action of tak­ing pos­ses­sion, appre­hen­sion with the mind or senses."
In phi­los­o­phy, and psy­chol­ogy, per­cep­tion is the process of attain­ing aware­ness or under­stand­ing of sen­sory infor­ma­tion. Per­cep­tion is per­haps one of the old­est fields in psy­chol­ogy. The old­est quan­ti­ta­tive law in psy­chol­ogy is the Weber-Fechner law, which quan­ti­fies the rela­tion­ship between the inten­sity of phys­i­cal stim­uli and their per­cep­tual effects. The study of per­cep­tion gave rise to the Gestalt school of psy­chol­ogy, with its empha­sis on holis­tic approach. …Read the rest of this article…