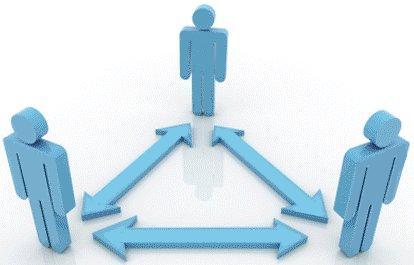 How do you net­work? Do you find your­self net­work­ing a lot or do you find your­self not net­work­ing as much as you believe you should net­work? The word net­work­ing has got to be one of the most overused words in the Eng­lish lan­guage today. No longer is it used to describe what sales peo­ple or mar­ket­ing execs do. In actu­al­ity, it is some­thing we all do every­day when we come in con­tact with peo­ple, regard­less of how that con­tact is made.
Accord­ing to Wik­tionary, net­work­ing (apart from the 'com­puter speak' ver­sion of the word) is "the act of meet­ing new peo­ple in a busi­ness or social context."
Today, the abil­ity to net­work is a must for any­one who wants to accom­plish a par­tic­u­lar goal that in some way or shape affects oth­ers. Whether it be in busi­ness or on a more per­sonal aspect, know­ing how to and how not to net­work is more impor­tant than ever before. …Read the rest of this article…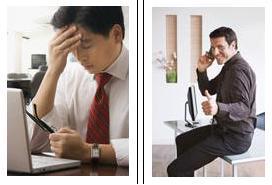 Do you enjoy get­ting involved with oth­ers for a cause? A busi­ness project? Or some other under­tak­ing? I've enjoyed get­ting involved in many orga­ni­za­tions and help­ing oth­ers suc­ceed in their endeav­ors for a while. Whether it is in busi­ness, in a com­mu­nity project or in a per­sonal mat­ter, being able to make a pos­i­tive dif­fer­ence in some­one else's life has been a reward­ing expe­ri­ence for me. Unfor­tu­nately, that wasn't always the case. There have been many instances where I've felt that I've worn myself too thin with all of my respon­si­bil­i­ties. Have you ever expe­ri­enced that? Have you ever gone from a feel­ing of look­ing for­ward to being involved to not car­ing as much as you know you should? Not want­ing to answer the phone when­ever it rang? Ignor­ing emails? If you have, let me …Read the rest of this article…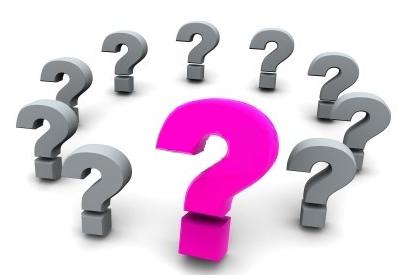 What's your favorite Blog topic and why? Are there any par­tic­u­lar top­ics you believe peo­ple should talk about? Share with oth­ers? Debate? The inter­net has made it so easy for peo­ple to com­mu­ni­cate which each other. Whether for pol­i­tics, med­i­cine, social issues, or …Read the rest of this article…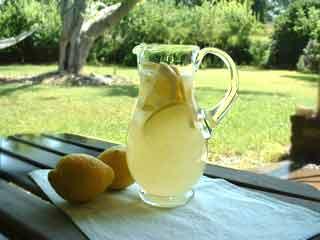 I'm sure many of you have heard the say­ing "When life gives you lemons…make lemon­ade". Well for those of you who know me, you know that I enjoy work­ing out and stay­ing in shape. Some of my per­sonal exer­cise pas­sions include run­ning, weight and resis­tance train­ing, and mar­tial arts. Recently, I injured myself while work­ing out in the gym. The injury wound up to be a par­tial tear of both my right iliop­soas (hip-flexor) and my lower rectus-abdominis (the six pack mus­cle). Don't ask me how I did it. Let's just say that even though I had been work­ing out already for over 40 min­utes, and was more than warmed up, one wrong angle on a par­tic­u­lar exer­cise can make all the dif­fer­ence. Need­less to say, the injury put me out of being able to work out at all until the injury is healed. The injury didn't even allow me to drive a car!
That was a recent lemon that life gave me and it's now about a month ago. I'm still not allowed to work out or drive a car until I've gone through a cer­tain amount of …Read the rest of this article…
With the big buzz in the recent years about social media and social net­work­ing, it's kind of hard to avoid the terms, Twit­ter, Face­book, MySpace and the like. It seems when you turn on the news in the morn­ing or lis­ten to the radio on the way to and from work, you'll always here some­one use the phrase, "and the big thing on Twit­ter this morn­ing seems to be…" or some­thing sim­i­lar to that. (You can almost insert many other social media and social net­work­ing sites in place on Twit­ter.) What's the dif­fer­ence between Social Media and Social Net­work­ing? Check out …Read the rest of this article…