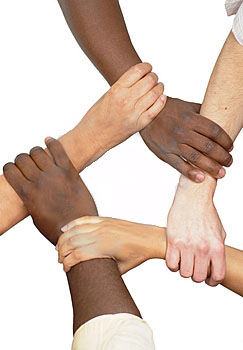 It's funny but unless you've been under a rock for the past few years, it seems as though the words diversity and diversity awareness have been thrown around a lot by organizations. Many of them, both for profit and non-profit, have focused their attention on diversity and have made a strong argument as to the importance of having a diverse workforce who understands diversity and has a minimal level of diversity awareness.
What I find interesting is that many, in an attempt to ensure that their organization embraces diversity, go the route of having their personnel take diversity courses covering the different types of people that exist in the world. Many of these same courses spend much of their time going over the aspects of either the different cultures or the different lifestyles that customers or fellow workers may have. They have a tendency of simply focusing on tolerance or "leaving your biases at the door" when coming into work. Treating everyone as equals is important, but there is a more important aspect to diversity that many organizations are completely missing the boat on!  …Read the rest of this article…
Have you ever wondered how some people can keep on going with a project or an idea after experiencing setback after setback after setback? How can people continue to move on with an idea, or a business, or an endeavor after an apparent heartache forces them to stop (at least temporarily)?
If you've ever met anyone who says they've not had a tough time in their life or that they never had a rough day, then you've met a person who …Read the rest of this article…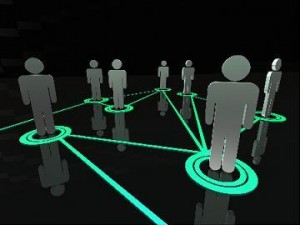 If you want to network with others, there are at least two things needed. First and simplest of them is that it helps to go where there are people. Second, and probably the most important is that it helps to be genuinely interested in people.
Dale Carnegie, one of the most influential people of the twentieth century when it came to winning friends and influencing others, once said, "You can make more friends in two months by becoming really interested in other people than you can in two years by trying to get other people interested in you." …Read the rest of this article…
Wow! What an honor! This site has been added to Guy Kawasaki's "AllTop.com" list of best sites of the web for Personal Achievement. I have been a fan of the AllTop site for a while now.
Called the  "online magazine rack" of popular topics, AllTop.com is a site with a large amount of links to great news sites, blogs, services and more.
As for the next set of posts for this site…more to  come!
Stay Strong and Choose to Enjoy Your Day!
They say the secret of your future is hidden in your daily routine and the below addresses it very well. Although many have claimed fame to it, the official author is anonymous. I came across this a number of years back and it struck a strong cord with me then as it does now. I printed it out and I have it hanging on my wall in my office so that I can be reminded of the important lesson it reminds us of.
This has made such a strong impact on my life that I wanted to share it with you!
The secret for you is hidden in …Read the rest of this article…