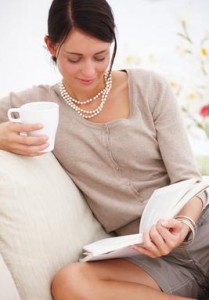 As I write this post, it's snow­ing out­side, thanks to the cour­tesy of win­ter storm Albert com­ing up the East coast. My town was for­tu­nate to only get 12 to 16 inches. Some other areas of the state got over 24 inches. Due to my injury this past sum­mer, I'm still recov­er­ing and med­ically for­bid­den from all strong twist­ing motions that may cause me to re-injure myself. What does that mean? It means I'm not allowed to shovel my own dri­ve­way and side­walk so I'm let­ting some of the neigh­bor­hood kids earn a few dol­lars shov­el­ing it for me (and no I don't own a snow­blower). In the mean­time, I'm stuck at home unable to go out until my dri­ve­way is cleared.  This made me think about what I can do with the lit­tle bit of time I have until my dri­ve­way is clear. "The secret of your future is hid­den in your daily rou­tine" is a say­ing that comes to mind. The first time I read it, I thought how pro­found yet sim­ple. The funny thing is that I rec­og­nized it to be so true. Every­one has the same 168 hours in a week. What we get out of it depends a great deal on what we do with it. At the same time, it also depends on what we don't do with it. …Read the rest of this article…
Today I went to an annual rit­ual enjoyed by many in the cor­po­rate world.  Today was my company's annual hol­i­day party. Com­plete with raf­fles, cash bar and plenty of food, the atmos­phere was ripe for min­gling between col­leagues.  What I per­son­ally never fail to notice is how many peo­ple come to such par­ties and then basi­cally sit by them­selves with maybe one other col­league. At a sim­i­lar com­pany party many years ago, I asked one of my then col­leagues, who told me he pre­ferred sit­ting by him­self most of the time, why come to the event then?  His answer was, "To be seen." He wanted oth­ers, espe­cially upper man­age­ment, to see that he was a team player and that he goes out of his way to be at the com­pany party. I couldn't help but be a lit­tle sur­prised and puz­zled by his ratio­nal! …Read the rest of this article…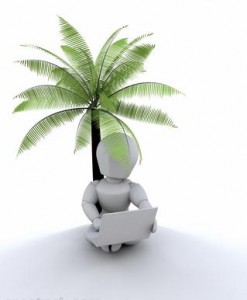 Every­one who is in just about every type of endeavor today has a vested inter­est in being a net­worker. Today, with the rise of social media and the influ­ence of online net­work­ing groups, the need to be able to net­work with oth­ers is more impor­tant than ever and that is why I call net­work­ing The Great Equalizer.
In today's world, if one wants to have a suc­cess­ful career or a suc­cess­ful busi­ness or orga­ni­za­tion of any kind, there is really no such thing as a safe haven. The ease of com­mu­ni­ca­tion across the World Wide Web has enabled vir­tu­ally any­one in the world to gather some form of infor­ma­tion about vir­tu­ally any topic includ­ing you and/or your ven­ture. So what do you want peo­ple to know about you? …Read the rest of this article…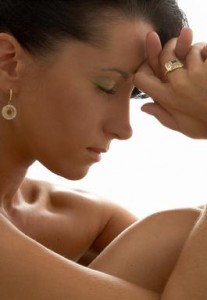 We all have sto­ries to share. Some peo­ple have good sto­ries, oth­ers have bad ones, but all of them are sto­ries that talk about a person's life and what they have learned in the process. You may find your­self in the future (if you haven't already) learn­ing about a per­sonal strug­gle a close friend of yours is going through. You may find your­self look­ing at your life in a dif­fer­ent way after learn­ing about your friends strug­gle. I thought it was impor­tant for me to share with my read­ers what a friend of mine told me she was going through for the past year. In actu­al­ity she was going through it for most of her life. She just didn't know it. Her story made me reflect a lit­tle on my own life.
A Friend Con­fided In Me
Recently a friend of mine, Linda, opened up to me about an issue she's been fac­ing for a long time. …Read the rest of this article…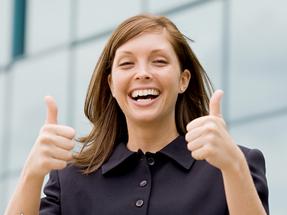 Can the choice of atti­tude in your life have an affect on the things that hap­pen to you? I'm a firm believer that it can. Time and time again I've been wit­ness to these effects. Both with me and with oth­ers. When­ever I choose to have a good atti­tude, I real­ize that the level of neg­a­tive stress in my life is greatly reduced. At the same time, I notice that I rec­og­nize more oppor­tu­ni­ties pre­sent­ing them­selves when I have a bet­ter or pos­i­tive atti­tude.  On the flip side, it's inter­est­ing how peo­ple who choose to have a bad or neg­a­tive atti­tude seem to have more "bad luck" occur­ring in their lives. Why is that?
…Read the rest of this article…