Insightful Quotes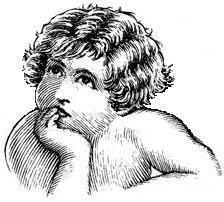 "Be the boss. Rule your life. Listen only to people you respect. Get as much knowledge as you can. Doing all that will protect you from falling into the trap known as society's opinion."  – Sergei Novikov
"Truth does not cease to exist just because it is being ignored." – John St. Augustine
"Our greatest glory is not in never falling, but in rising every time we fall." – Confucius
"Anyone can be great because anyone can serve." – Martin Luther King
"Imagination is more important than knowledge." – Albert Einstein
"A long habit of not thinking a thing wrong gives it a superficial appearance of being right." – Thomas Paine
"There are risk and costs to a program of action. But they are far less than the long-range risks and costs of comfortable inaction." – John F. Kennedy
"Many people know the price of everything and the value of nothing" – Ann Landers
"Even in such technical lines as engineering, about 15% of one's financial success is due one's technical knowledge and about 85% is due to skill in human engineering, to personality and the ability to lead people." – Dale Carnegie
"Vision is the art of seeing what is invisible to others." – Jonathan Swift
 "The key to successful leadership today is influence, not authority." – Ken Blanchard
"If there is any one secret of success, it lies in the ability to get the other person's point of view and see things from his angle as well as your own." – Henry Ford
"The most important persuasion tool you have in your entire arsenal is integrity." – Zig Ziglar
______________________________________________________________________
"Be a good listener. Your ears will never get you in trouble" – Frank Tyger
"Mentorship creates success without the waiting" – Anonymous
"If you don't like something, change it. If you can't change it, change your attitude. Don't complain." – Maya Angelou
"We must be the change we wish to see in the world" – Mahatma Gandhi
" 'Good Enough' stopped being good enough a long time. So why not be great?" – Seth Godin
"Never complain about what you permit." – Anonymous
"I am a leader by default, only because nature does not allow a vacuum." – Bishop Desmond Tutu
"It is impossible for a man to learn what he thinks he already knows." – Epictetus
 "There are basically two types of people. People who accomplish things, and people who claim to have accomplished things. The first group is less crowded." – Mark Twain
"Watch your actions because they become your habits."– Michael Aguilera
______________________________________________________________________
"When the world says, 'Give up,' Hope whispers, 'Try it one more time.'" – Author Unknown
"Pain is temporary. Quitting lasts forever." – Lance Armstrong
"The worst of all fears is the fear of living."– Theodore Roosevelt
"Love is the only passion which includes in its dreams the happiness of someone else" – Karr
 "The best way to cheer yourself is to try to cheer someone else up."– Mark Twain
"We make a living by what we get, we make a life by what we give." – Sir Winston Churchill
 "The more a man knows, the more he forgives." – Catherine the Great
 "You only live once – but if you work it right, once is enough." – Joe E. Lewis
"The secret of leadership is simple: Do what you believe in. Paint a picture of the future. Go there. People will follow." – Seth Godin
"People often say that motivation doesn't last. Well, neither does bathing – that's why we recommend it daily." – Zig Ziglar
______________________________________________________________________
"Judge a person by their questions, rather than their answers." – Voltaire
"The price of greatness is responsibility."– Sir Winston Churchill
"What happens in your mind usually happens in time." – Anonymous.
"Holding on to anger is like grasping a hot coal to throw at someone else; you're the one who gets burned." – Buddha
"Kindness in words creates confidence. Kindness in thinking creates profoundness. Kindness in giving creates love." – Lao Tzu
"A man sees in the world what he carries in his heart." – Johann Wolfgang Goethe
"Perpetual optimism is a force multiplier." – Colin Powell
"Every organization must be prepared to abandon everything it does to survive in the future." – Peter Drucker
"You have to expect things of yourself before you can do them." – Michael Jordan
"Effective leadership is putting first things first. Effective management is discipline, carrying it out." – Stephen Covey
Related Post: Have any Favorite Sayings or Quotes that Inspire You? Share Them!
Related articles by Zemanta