Insightful Quotes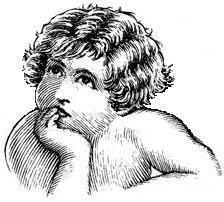 "Be the boss. Rule your life. Lis­ten only to peo­ple you respect. Get as much knowl­edge as you can. Doing all that will pro­tect you from falling into the trap known as society's opin­ion."  - Sergei Novikov
"Truth does not cease to exist just because it is being ignored." — John St. Augustine
"Our great­est glory is not in never falling, but in ris­ing every time we fall." - Con­fu­cius
"Any­one can be great because any­one can serve." - Mar­tin Luther King
"Imag­i­na­tion is more impor­tant than knowl­edge." - Albert Ein­stein
"A long habit of not think­ing a thing wrong gives it a super­fi­cial appear­ance of being right." - Thomas Paine
"There are risk and costs to a pro­gram of action. But they are far less than the long-range risks and costs of com­fort­able inac­tion." - John F. Kennedy
"Many peo­ple know the price of every­thing and the value of noth­ing" - Ann Landers
"Even in such tech­ni­cal lines as engi­neer­ing, about 15% of one's finan­cial suc­cess is due one's tech­ni­cal knowl­edge and about 85% is due to skill in human engi­neer­ing, to per­son­al­ity and the abil­ity to lead peo­ple." - Dale Carnegie
"Vision is the art of see­ing what is invis­i­ble to oth­ers." — Jonathan Swift
 "The key to suc­cess­ful lead­er­ship today is influ­ence, not author­ity." - Ken Blan­chard
"If there is any one secret of suc­cess, it lies in the abil­ity to get the other person's point of view and see things from his angle as well as your own." - Henry Ford
"The most impor­tant per­sua­sion tool you have in your entire arse­nal is integrity." - Zig Ziglar
______________________________________________________________________
"Be a good lis­tener. Your ears will never get you in trou­ble" - Frank Tyger
"Men­tor­ship cre­ates suc­cess with­out the wait­ing" - Anony­mous
"If you don't like some­thing, change it. If you can't change it, change your atti­tude. Don't com­plain." - Maya Angelou
"We must be the change we wish to see in the world" - Mahatma Gandhi
" 'Good Enough' stopped being good enough a long time. So why not be great?" - Seth Godin
"Never com­plain about what you per­mit." - Anony­mous
"I am a leader by default, only because nature does not allow a vac­uum." — Bishop Desmond Tutu
"It is impos­si­ble for a man to learn what he thinks he already knows." — Epicte­tus
 "There are basi­cally two types of peo­ple. Peo­ple who accom­plish things, and peo­ple who claim to have accom­plished things. The first group is less crowded." — Mark Twain
"Watch your actions because they become your habits."- Michael Aguilera
______________________________________________________________________
"When the world says, 'Give up,' Hope whis­pers, 'Try it one more time.'" — Author Unknown
"Pain is tem­po­rary. Quit­ting lasts for­ever." — Lance Arm­strong
"The worst of all fears is the fear of liv­ing."- Theodore Roo­sevelt
"Love is the only pas­sion which includes in its dreams the hap­pi­ness of some­one else" - Karr
 "The best way to cheer your­self is to try to cheer some­one else up."- Mark Twain
"We make a liv­ing by what we get, we make a life by what we give." — Sir Win­ston Churchill
 "The more a man knows, the more he for­gives." - Cather­ine the Great
 "You only live once — but if you work it right, once is enough." — Joe E. Lewis
"The secret of lead­er­ship is sim­ple: Do what you believe in. Paint a pic­ture of the future. Go there. Peo­ple will fol­low." — Seth Godin
"Peo­ple often say that moti­va­tion doesn't last. Well, nei­ther does bathing — that's why we rec­om­mend it daily." — Zig Ziglar
______________________________________________________________________
"Judge a per­son by their ques­tions, rather than their answers." — Voltaire
"The price of great­ness is respon­si­bil­ity."- Sir Win­ston Churchill
"What hap­pens in your mind usu­ally hap­pens in time." — Anony­mous.
"Hold­ing on to anger is like grasp­ing a hot coal to throw at some­one else; you're the one who gets burned." — Bud­dha
"Kind­ness in words cre­ates con­fi­dence. Kind­ness in think­ing cre­ates pro­found­ness. Kind­ness in giv­ing cre­ates love." - Lao Tzu
"A man sees in the world what he car­ries in his heart." — Johann Wolf­gang Goethe
"Per­pet­ual opti­mism is a force mul­ti­plier." — Colin Pow­ell
"Every orga­ni­za­tion must be pre­pared to aban­don every­thing it does to sur­vive in the future." - Peter Drucker
"You have to expect things of your­self before you can do them." — Michael Jor­dan
"Effec­tive lead­er­ship is putting first things first. Effec­tive man­age­ment is dis­ci­pline, car­ry­ing it out." — Stephen Covey
Related Post: Have any Favorite Say­ings or Quotes that Inspire You? Share Them!
Related arti­cles by Zemanta