When There is Simply Not Enough Time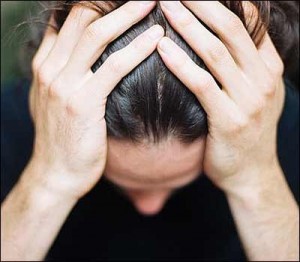 Keep­ing busy can def­i­nitely lead to a sharper and quicker mind. But what if being con­sis­tently busy is not get­ting you the results you want? What if you find that you can't get every­thing you set out to do accom­plished? Even if you do accom­plish it, is it up the cal­iber you wish it to be? It's really great to be involved in many great activ­i­ties and orga­ni­za­tions. But if you aren't sat­is­fied with the qual­ity of the things you are deliv­er­ing, it may be time to re-evaluate.
 Doing too many things at once can some­times mean noth­ing gets done very well, and, all too often, it means noth­ing gets com­pleted either.
We all have 24 hours in a day, 168 hours in a week. In that time, we need to find time to eat, sleep, and do the basic every­day chores we need to take care of. On top of that, most of us either have a job, go to school, or run a busi­ness. Now try to add social­iz­ing, vol­un­teer­ing at events, vol­un­teer­ing for a non-profit orga­ni­za­tion or two (or three or four). That's when you real­ize that the 168 hours in a week is not always enough time to do what you want to do. Espe­cially if you're some­one who, like me, likes to give good work. Whether we accept it or not, what a per­son does will be asso­ci­ated as part of that person's brand. The same, unfor­tu­nately, can be said about what a per­son does not do. If a per­son doesn't per­form or deliver on what they say they are going to do, it leaves a neg­a­tive impact on the brand of that person.
You will only be remem­bered in life for two things: The prob­lems you solve or the ones you create.
How do you want to be remem­bered when you are no longer at an orga­ni­za­tion? No longer liv­ing in the town you live in now? When you are no longer social­iz­ing with the same peo­ple you social­ize with now? Or when you sim­ply moved on from this life? Do you want to be remem­bered as a per­son who helped to solve  a lot of prob­lems or as a per­son who said they would but didn't deliver and thus caused more prob­lems than what existed prior to you get­ting involved?
There are many peo­ple, me included, who want to accom­plish a great many things in life. In the process of doing that we may find our­selves get­ting involved in too many things. I say it may be too many things because if you're get­ting involved in more things than you can han­dle, then you are guar­an­tee­ing that you won't be giv­ing the things you're involved with your all. With that said, your inabil­ity to give it your all will undoubt­edly lead to men­tal fatigue, and increased irri­tabil­ity. It's also a key fac­tor in many peo­ple being dis­or­ga­nized.
Signs that you may be tak­ing on too many things:
You start miss­ing required meet­ings because you did not have time to be at them.

You find it harder and harder to find time to spend with your spouse, or your children.

The list of things you com­mit to tak­ing care of is grow­ing faster than the list of things accomplished.

You begin to get tired eas­ily each and every day.

You feel like noth­ing you do is appre­ci­ated or makes a difference.

A large part of your day is spent on tasks you find either mind-numbingly dull or overwhelming.

Every day seems to be a bad day.
Do you find that many of the above items, describes you per­fectly? If so, it may be time to re-evaluate all the things you're doing, all the items you're com­mit­ting to and deter­mine what needs to change. As one of my men­tors told me a while ago, "Tak­ing a step back­wards from time to time may take you a few steps for­ward."
What are some of your thoughts on over committing?
Have you ever found your­self in that situation?
If so, what did you do to change it? 
Related arti­cles by Zemanta
Comments