Great Articles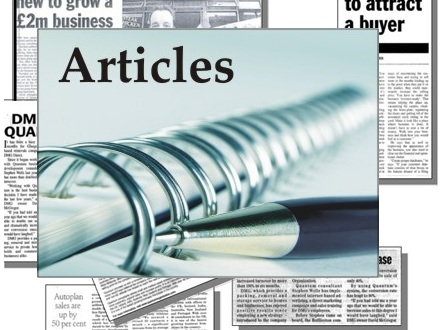 Here are some other thought pro­vok­ing arti­cles on the sub­ject of lead­er­ship, relationships, diversity, men­tor­ing, net­work­ing, and/or per­sonal devel­op­ment that I believe will be ben­e­fi­cial to you or some­one you know .
Enjoy!
_____________________________________________________
Diver­sity
The Diver­sity Pipeline — Diver­sity exec­u­tives of today are doing a mediocre job of meet­ing their oblig­a­tion to invest in and pre­pare the next gen­er­a­tion of diver­sity lead­ers who are qual­i­fied, insight­ful, and more than able to do the diver­sity work of the future.
Hill Lags Hir­ing His­pan­ics — His­pan­ics make up nearly one-sixth of the U.S. pop­u­la­tion, but a new study shows that they're almost nonex­is­tent in high-level staff posi­tions on Capi­tol Hill.
Do Mil­len­nial Women Truly Have It All? — It seems as if young work­ing women not only feel as if they can have it all, but a shock­ingly high per­cent­age reports that they do have it all.
_____________________________________________________
Lead­er­ship
Man­age­ment vs. Lead­er­ship — Do you con­sider your­self a man­ager, a leader, both or neither?
How Com­pa­nies Develop Great Lead­ers — Cre­at­ing a cul­ture of lead­er­ship even dur­ing crises, chaos, and an eco­nomic downturn.
Infec­tious Lead­er­ship — Lead­ers' behav­iors tend to be trans­mit­ted to their direct reports, who pass them on to the next level, and so on down through their orga­ni­za­tions. Over time, they per­me­ate the orga­ni­za­tion from top to bot­tom, influ­enc­ing activ­ity at all levels.
The Pur­suit of Hap­pi­ness — Imag­ine an envi­ron­ment whereby lead­ers and oth­ers work col­lab­o­ra­tively, have a shared sense of pur­pose, and truly feel that what they do is worth­while and impor­tant. Lead­ers have the respon­si­bil­ity within orga­ni­za­tional com­mu­ni­ties to cre­ate just such an envi­ron­ment of col­lab­o­ra­tion and purpose.
Top 150 Man­age­ment and Lead­er­ship Blogs — Here is a very good list where some­one took the time to list the 150 top man­age­ment and lead­er­ship blog that he found online.  Even though the list does not ref­er­ence my site (yet) it is still a very good and use­ful list for referencing.
_____________________________________________________
Net­work­ing
How to Make Your Net­work Work for You — Many peo­ple turn to net­work­ing when they're look­ing for a job, but the best time to build your net­work is before you need some­thing; and the best time to keep that net­work strong is always.
6 Net­work­ing Mis­takes And How to Avoid Them — Plenty of qual­i­fied and expe­ri­enced man­agers are now hav­ing to develop strate­gies to find their next job or oppor­tu­nity. But where to start? If you were this person's coach­ing client, she would sim­ply say: net­work, net­work, network.
For­ward­ing Is the New Net­work­ing — OK, it's not really the new net­work­ing, since it's been going on for more than a decade now. Smart net­work­ers saw early on that for­warded email con­tent was a way to nur­ture net­work relationships.
_____________________________________________________
Rela­tion­ships
3 Prac­ti­cal Steps to Mak­ing a Hap­pier Brain — Why is it so dif­fi­cult for many of us to really let in the pos­i­tive expe­ri­ences of life? Why is it that for many of us the mind seems to absorb the neg­a­tive expe­ri­ences like a sponge mak­ing them eas­ier to recall? One rea­son may be that the mind is wired to look for dan­ger to keep us safe.
How do Hap­pi­ness and Pos­i­tiv­ity Do What They Do? — Research has shown that hap­pi­ness is linked to longer life, bet­ter health, more sat­is­fy­ing rela­tion­ships, and greater suc­cess. Hap­pi­ness defined in its broad­est sense can include sat­is­fac­tion with life, fre­quent pos­i­tive emo­tions, fewer neg­a­tive emo­tions, and a sense of mean­ing or purpose.
Just say, "No," to Tak­ers — An ounce of pre­ven­tion is worth a pound of heartache.
Using Pos­i­tive Psy­chol­ogy in Your Rela­tion­ships — 3 wrong ways — and 1 right way — to respond to good news from your spouse.
_____________________________________________________
Guest Posts by Me on Other Sites

How Much Has Social Media Changed Soci­ety? — This is a topic I was recently asked the other day by a col­league of mine who is involved in busi­ness con­sult­ing for large cor­po­ra­tions. The ques­tion made me think about how much has changed in soci­ety (whether we real­ize it or not) as a result of social media.