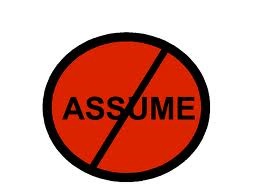 I've been taking a little bit of time off from the writing to gather some of my thoughts. We all need that time to ourselves every now and again in order to recharge a bit. Recently, a friend of mine shared a poem she found online where the subject was assumptions and assuming things about people. I'm not sure who wrote it but I wanted to share this poem with you because I thought it was very well written and it could strike a chord with someone who reads it. It did for me. Whether I was the person assuming something about someone or I was the subject of someone's assumption. Come on, we've all been guilty at some point or another of making an assumption about something or someone that turned out to be completely false. Anyone who say's they've never assumed anything about someone else is either kidding around or simply lying. Either to you or to themselves because we're simply all just human beings. Please enjoy Read more
Sometimes it appears as though there are a lot of people who revel in boasting about their expertise in whatever topic they claim to be an expert in. This seems to be the case whether it's cars, interrelationship skills, clothes, arts and crafts, or a sport. You name it; there will be an "expert" who can be found for it. Experts who can help others become better at that particular skill or hobby. In today's world of ultra-competition this can be a blessing for those of us who need to develop ourselves in one of those areas. But what does it really mean to be an expert? If a person chooses to become better at something, and eventually be looked upon as an expert, having a basic understanding of what it means to be an expert will certainly be helpful in achieving that goal. Read more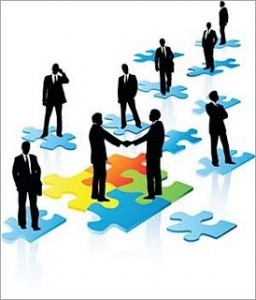 Networking or Anti-Networking, which one should you do? It all depends upon the results you want.  Burning Bridges Before Being Built is also known as the "Anti-networking process of the 5B's"and it seems to be affecting more and more people today than ever before.  Ok, I don't have any scientific study that would substantiate my last statement, but it seems like that recently with some individuals. 
Anti-networking is exactly as it sounds. It's what people do whenever they want to breakdown or destroy their network. The biggest irony is that most, if not all, people who do anti-networking are not aware that they are doing it. Sometimes they believe they are actually networking rather than anti-networking. Go Read more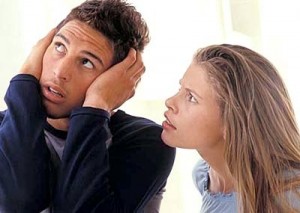 Differences of opinion matter. Some years ago, the late noble prize winning Doctor Albert Schweitzer was being interviewed in London and a reporter asked him, "Doctor, what's wrong with men today?" The great doctor was silent a moment and then he said, "Men simply don't think!" (excerpt from "The Strangest Secret" by Earl Nightingale). Many years later, a news talk show host who is known for his strong political beliefs was asked "Why do you want people to think like you so much?" The talk show host quickly responded that he did not want people to think like him! Far from it! He just wants people to think.  He concluded his answer with the sentence "Without differences of opinion, there can be no intelligent debate." Oh how Read more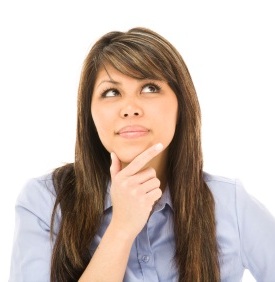 The Scottish writer and historian Thomas Carlyle once said, "Every man I meet is my superior in that I may learn from him." This has always been a thought-provoking quote for me because every day I make it a point to keep an open mind and to learn as much as I can. Having been in so many roles and leadership positions throughout my life, I can't help but be amazed at how much I've yet to learn and how much I'm still learning every single day. Do you ever find times when you realize you have a lot to learn?
Here are some maxims, messages and quotes that I've heard over the years that have helped me to grow as a leader, as a friend and as a person. They are not my sayings but words that I've come to appreciate and take to heart. Many of them are by that infamous author known only by the name "anonymous". These have helped me to better understand and enjoy life, as well as enjoy the company of others more fully. My hope here is that you find some of these helpful to you: Read more