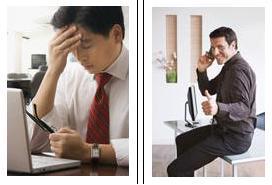 Do you enjoy getting involved with others for a cause? A business project? Or some other undertaking? I've enjoyed getting involved in many organizations and helping others succeed in their endeavors for a while. Whether it is in business, in a community project or in a personal matter, being able to make a positive difference in someone else's life has been a rewarding experience for me. Unfortunately, that wasn't always the case. There have been many instances where I've felt that I've worn myself too thin with all of my responsibilities. Have you ever experienced that? Have you ever gone from a feeling of looking forward to being involved to not caring as much as you know you should? Not wanting to answer the phone whenever it rang? Ignoring emails? If you have, let me Read more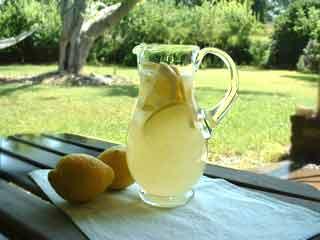 I'm sure many of you have heard the saying "When life gives you lemons…make lemonade". Well for those of you who know me, you know that I enjoy working out and staying in shape. Some of my personal exercise passions include running, weight and resistance training, and martial arts. Recently, I injured myself while working out in the gym. The injury wound up to be a partial tear of both my right iliopsoas (hip-flexor) and my lower rectus-abdominis (the six pack muscle). Don't ask me how I did it. Let's just say that even though I had been working out already for over 40 minutes, and was more than warmed up, one wrong angle on a particular exercise can make all the difference. Needless to say, the injury put me out of being able to work out at all until the injury is healed. The injury didn't even allow me to drive a car!
That was a recent lemon that life gave me and it's now about a month ago. I'm still not allowed to work out or drive a car until I've gone through a certain amount of Read more
With the big buzz in the recent years about social media and social networking, it's kind of hard to avoid the terms, Twitter, Facebook, MySpace and the like. It seems when you turn on the news in the morning or listen to the radio on the way to and from work, you'll always here someone use the phrase, "and the big thing on Twitter this morning seems to be…" or something similar to that. (You can almost insert many other social media and social networking sites in place on Twitter.) What's the difference between Social Media and Social Networking? Check out Read more
It's funny how in this digital age of ours, there is still a large number of people who are not able to find what they are looking for. I'm talking about people who are already connected to the internet, are reasonably internet savvy, and are able to perform searches via Google, Yahoo or what have you.
In the interest of helping people find good information about mentoring, I've decided to point out some avenues that Read more

If you think you don't need one and want to "Get Ahead" in your career or business endeavor, you may want to think again. Mentors are probably one of the most important people you'll have in your life. They are people who have either already navigated the landscape that you are currently working your way through or can simply give you sincere constructive criticism to help make the most of a given scenario. Mentorship refers to a Read more