When it comes to influence one thing is certain. One's ability to create and maintain a positive relationship is a must have skill. Without the ability to have a relationship with someone, there is absolutely no way to have influence.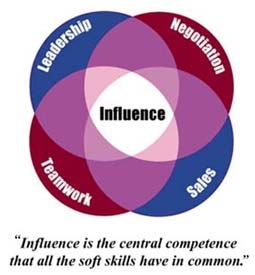 One can argue that power (through the manipulation of money and/or violence) can allow a person to have influence. I say that is simply not true influence but more so an investment and use of fear. If given the choice, a large number of leaders would prefer to use the power of influence over the power of fear in order to get things done.
It All Started with a Visit
A few years back I was visiting the headquarters of a very well-known international computer consulting firm. This particular firm serviced my company on many occasions and I was always happy with how their consultants handled my company's requests. An acquaintance of mine, Larry, was one of the company's management. While I was there, I noticed that many of the members of his team Read more
In the work of French sociologist, Marcel Mauss, it's stated that "Gifts are never free!". That when someone gives another person a gift, they are always expecting something recipricol in return from that person. Now how much truth is in that really? Many of my friends and associates have argued with me when it comes to the notion of there being no such thing as a free gift. Some even have gone so far as to say that one should be wary of an unexpected gift giver appearing before you and giving you a gift. Especially one you didn't ask for. Is there really such a thing as a free gift? I say there is. Read more
Today I went to an annual ritual enjoyed by many in the corporate world.  Today was my company's annual holiday party. Complete with raffles, cash bar and plenty of food, the atmosphere was ripe for mingling between colleagues.  What I personally never fail to notice is how many people come to such parties and then basically sit by themselves with maybe one other colleague. At a similar company party many years ago, I asked one of my then colleagues, who told me he preferred sitting by himself most of the time, why come to the event then?  His answer was, "To be seen." He wanted others, especially upper management, to see that he was a team player and that he goes out of his way to be at the company party. I couldn't help but be a little surprised and puzzled by his rational! Read more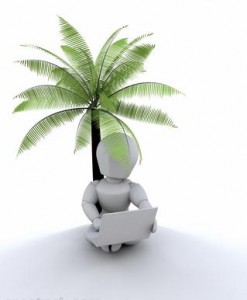 Everyone who is in just about every type of endeavor today has a vested interest in being a networker. Today, with the rise of social media and the influence of online networking groups, the need to be able to network with others is more important than ever and that is why I call networking The Great Equalizer.
In today's world, if one wants to have a successful career or a successful business or organization of any kind, there is really no such thing as a safe haven. The ease of communication across the World Wide Web has enabled virtually anyone in the world to gather some form of information about virtually any topic including you and/or your venture. So what do you want people to know about you? Read more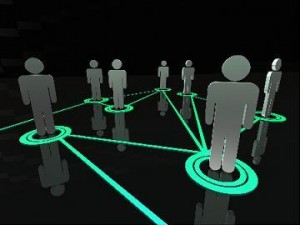 If you want to network with others, there are at least two things needed. First and simplest of them is that it helps to go where there are people. Second, and probably the most important is that it helps to be genuinely interested in people.
Dale Carnegie, one of the most influential people of the twentieth century when it came to winning friends and influencing others, once said, "You can make more friends in two months by becoming really interested in other people than you can in two years by trying to get other people interested in you." Read more