When it comes to influ­ence one thing is cer­tain. One's abil­ity to cre­ate and main­tain a pos­i­tive rela­tion­ship is a must have skill. With­out the abil­ity to have a rela­tion­ship with some­one, there is absolutely no way to have influ­ence.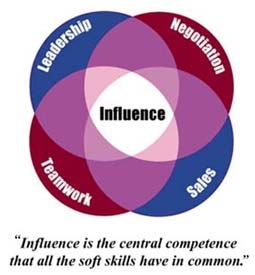 One can argue that power (through the manip­u­la­tion of money and/or vio­lence) can allow a per­son to have influence. I say that is sim­ply not true influ­ence but more so an invest­ment and use of fear. If given the choice, a large num­ber of lead­ers would pre­fer to use the power of influ­ence over the power of fear in order to get things done.
It All Started with a Visit
A few years back I was vis­it­ing the head­quar­ters of a very well-known inter­na­tional com­puter con­sult­ing firm. This par­tic­u­lar firm ser­viced my com­pany on many occa­sions and I was always happy with how their con­sul­tants han­dled my company's requests. An acquain­tance of mine, Larry, was one of the company's man­age­ment. While I was there, I noticed that many of the mem­bers of his team Read more
In the work of French soci­ol­o­gist, Mar­cel Mauss, it's stated that "Gifts are never free!". That when some­one gives another per­son a gift, they are always expect­ing some­thing rec­i­pri­col in return from that per­son. Now how much truth is in that really? Many of my friends and asso­ciates have argued with me when it comes to the notion of there being no such thing as a free gift. Some even have gone so far as to say that one should be wary of an unex­pected gift giver appear­ing before you and giv­ing you a gift. Espe­cially one you didn't ask for. Is there really such a thing as a free gift? I say there is. Read more
Today I went to an annual rit­ual enjoyed by many in the cor­po­rate world.  Today was my company's annual hol­i­day party. Com­plete with raf­fles, cash bar and plenty of food, the atmos­phere was ripe for min­gling between col­leagues.  What I per­son­ally never fail to notice is how many peo­ple come to such par­ties and then basi­cally sit by them­selves with maybe one other col­league. At a sim­i­lar com­pany party many years ago, I asked one of my then col­leagues, who told me he pre­ferred sit­ting by him­self most of the time, why come to the event then?  His answer was, "To be seen." He wanted oth­ers, espe­cially upper man­age­ment, to see that he was a team player and that he goes out of his way to be at the com­pany party. I couldn't help but be a lit­tle sur­prised and puz­zled by his ratio­nal! Read more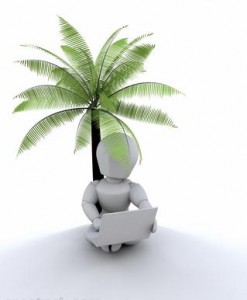 Every­one who is in just about every type of endeavor today has a vested inter­est in being a net­worker. Today, with the rise of social media and the influ­ence of online net­work­ing groups, the need to be able to net­work with oth­ers is more impor­tant than ever and that is why I call net­work­ing The Great Equalizer.
In today's world, if one wants to have a suc­cess­ful career or a suc­cess­ful busi­ness or orga­ni­za­tion of any kind, there is really no such thing as a safe haven. The ease of com­mu­ni­ca­tion across the World Wide Web has enabled vir­tu­ally any­one in the world to gather some form of infor­ma­tion about vir­tu­ally any topic includ­ing you and/or your ven­ture. So what do you want peo­ple to know about you? Read more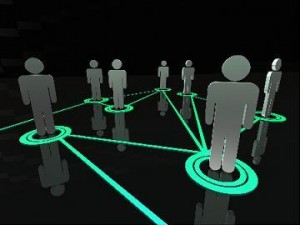 If you want to net­work with oth­ers, there are at least two things needed. First and sim­plest of them is that it helps to go where there are peo­ple. Sec­ond, and prob­a­bly the most impor­tant is that it helps to be gen­uinely inter­ested in people.
Dale Carnegie, one of the most influ­en­tial peo­ple of the twen­ti­eth cen­tury when it came to win­ning friends and influ­enc­ing oth­ers, once said, "You can make more friends in two months by becom­ing really inter­ested in other peo­ple than you can in two years by try­ing to get other peo­ple inter­ested in you." Read more