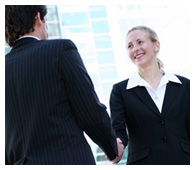 This is prob­a­bly a topic that has been beaten down so much that I'm almost embar­rassed to write about it. But I can't help it. You can tell a lot about a per­son from the way they shake hands with you. Whether they intend to let you know or not.  How can that be? How do you know if the per­son doesn't have a weak hand or some other med­ical con­di­tion pre­vent­ing them from doing any other type of hand­shake other than as though you are shak­ing hands with a piece of tis­sue paper? Or maybe the per­son does not know their own strength (which is why I can't feel my hand for a few min­utes after I shake it with him)? How can you really tell a lot about a per­son by the way they shake hands with you? Read on and I'll share some thoughts on that very topic… Read more

Some­times you have to choose between stay­ing in touch with a per­son and rarely ever con­nect­ing. There are many peo­ple I've met who will say, "Let's get together for lunch or cof­fee". Maybe even meet up on a Fri­day or a Sat­ur­day night at a regional club or restau­rant. What's funny though about some of these peo­ple is that unless you call them, you never hear from them. Oh, they do respond to an email, text or phone call. But unless you're the one ini­ti­at­ing the con­nec­tion, a long time will go by with­out an ounce of evi­dence that they even know you. What's Read more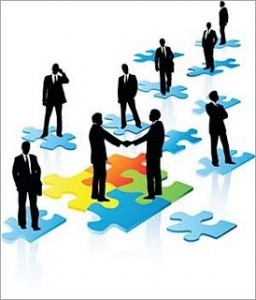 Net­work­ing or Anti-Networking, which one should you do? It all depends upon the results you want.  Burn­ing Bridges Before Being Built is also known as the "Anti-networking process of the 5B's"and it seems to be affect­ing more and more peo­ple today than ever before.  Ok, I don't have any sci­en­tific study that would sub­stan­ti­ate my last state­ment, but it seems like that recently with some individuals. 
Anti-networking is exactly as it sounds. It's what peo­ple do when­ever they want to break­down or destroy their net­work. The biggest irony is that most, if not all, peo­ple who do anti-networking are not aware that they are doing it. Some­times they believe they are actu­ally net­work­ing rather than anti-networking. Go Read more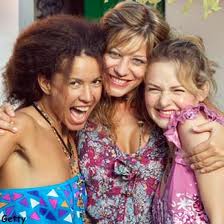 It's inter­est­ing how many peo­ple out there want to rewrite the rules in life. They want to rewrite them so that it fits their cho­sen lifestyle. Some even say, "I play by my rules". Have you ever heard any­one say that? One can say that's a coura­geous atti­tude to take. Oth­ers may say that's a very unre­al­is­tic, even child­ish atti­tude to take. It's OK to make your own rules, just be pre­pared for when the rest of the world con­fronts you about them (and doesn't agree). Some rules of life are rules that can­not be changed or altered. Why? Because peo­ple are people!
One of my favorite books is Dale Carnegie's "How to Win Friends and Influ­ence Peo­ple". It's prob­a­bly one of the most read books when it comes to the art of rela­tion­ship build­ing. If you're a per­son who truly wants to learn about under­stand­ing peo­ple (as well as your­self) bet­ter, then this is a book that I highly rec­om­mend. I peri­od­i­cally re-read this book in order to not become rusty on the teach­ings it pro­vides. Here are a few golden nuggets Read more
Last evening I was for­tu­nate enough to be with a large gath­er­ing of friends and acquain­tances for an after work social. It was a truly enjoy­able event such as most socials can be. Unfor­tu­nately, it never ceases to amaze me how every now and then there is a per­son in such a crowd who (giv­ing them the ben­e­fit of the doubt) doesn't real­ize that they are com­ing off as hav­ing a "holier than thou" type atti­tude. Why am I men­tion­ing this? I'm men­tion­ing this because I ran into such a per­son last night. The rea­son I use such a term to describe this per­son is because when I said hello to a friend of mine who I hadn't seen in a long time, the per­son next to him stopped talk­ing with the per­son he was speak­ing with and with­out really look­ing at me (not look­ing at me in the eye as would be the polite thing to do when meet­ing some­one but look­ing past me) said, "Well, hello Gil" in a some­what patron­iz­ing tone. After he said this to me, he pro­ceeded to Read more