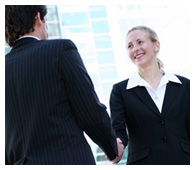 This is probably a topic that has been beaten down so much that I'm almost embarrassed to write about it. But I can't help it. You can tell a lot about a person from the way they shake hands with you. Whether they intend to let you know or not.  How can that be? How do you know if the person doesn't have a weak hand or some other medical condition preventing them from doing any other type of handshake other than as though you are shaking hands with a piece of tissue paper? Or maybe the person does not know their own strength (which is why I can't feel my hand for a few minutes after I shake it with him)? How can you really tell a lot about a person by the way they shake hands with you? Read on and I'll share some thoughts on that very topic… Read more

Sometimes you have to choose between staying in touch with a person and rarely ever connecting. There are many people I've met who will say, "Let's get together for lunch or coffee". Maybe even meet up on a Friday or a Saturday night at a regional club or restaurant. What's funny though about some of these people is that unless you call them, you never hear from them. Oh, they do respond to an email, text or phone call. But unless you're the one initiating the connection, a long time will go by without an ounce of evidence that they even know you. What's Read more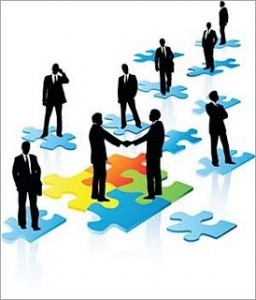 Networking or Anti-Networking, which one should you do? It all depends upon the results you want.  Burning Bridges Before Being Built is also known as the "Anti-networking process of the 5B's"and it seems to be affecting more and more people today than ever before.  Ok, I don't have any scientific study that would substantiate my last statement, but it seems like that recently with some individuals. 
Anti-networking is exactly as it sounds. It's what people do whenever they want to breakdown or destroy their network. The biggest irony is that most, if not all, people who do anti-networking are not aware that they are doing it. Sometimes they believe they are actually networking rather than anti-networking. Go Read more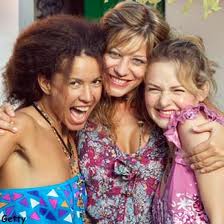 It's interesting how many people out there want to rewrite the rules in life. They want to rewrite them so that it fits their chosen lifestyle. Some even say, "I play by my rules". Have you ever heard anyone say that? One can say that's a courageous attitude to take. Others may say that's a very unrealistic, even childish attitude to take. It's OK to make your own rules, just be prepared for when the rest of the world confronts you about them (and doesn't agree). Some rules of life are rules that cannot be changed or altered. Why? Because people are people!
One of my favorite books is Dale Carnegie's "How to Win Friends and Influence People". It's probably one of the most read books when it comes to the art of relationship building. If you're a person who truly wants to learn about understanding people (as well as yourself) better, then this is a book that I highly recommend. I periodically re-read this book in order to not become rusty on the teachings it provides. Here are a few golden nuggets Read more
Last evening I was fortunate enough to be with a large gathering of friends and acquaintances for an after work social. It was a truly enjoyable event such as most socials can be. Unfortunately, it never ceases to amaze me how every now and then there is a person in such a crowd who (giving them the benefit of the doubt) doesn't realize that they are coming off as having a "holier than thou" type attitude. Why am I mentioning this? I'm mentioning this because I ran into such a person last night. The reason I use such a term to describe this person is because when I said hello to a friend of mine who I hadn't seen in a long time, the person next to him stopped talking with the person he was speaking with and without really looking at me (not looking at me in the eye as would be the polite thing to do when meeting someone but looking past me) said, "Well, hello Gil" in a somewhat patronizing tone. After he said this to me, he proceeded to Read more