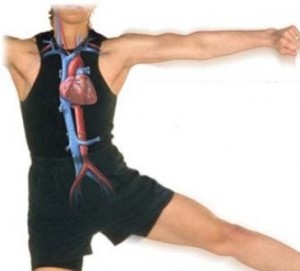 Exer­cise. Some of us dread it, oth­ers can't wait to get to it. It's true that exer­cise can become addi­tive and almost an obses­sion at times to some peo­ple (I myself have been bit­ten by the exer­cise work­out bug). When I'm forced to go more than a cou­ple of days with­out work­ing out, I find myself hav­ing more trou­ble get­ting through the day unscathed by life's all too famil­iar stresses and chal­lenges. Read more
Empa­thy enables a per­son to estab­lish a con­nec­tion with oth­ers and is nec­es­sary for mutual inter­ac­tion and full com­pre­hen­sion of the expe­ri­ence. It is prob­a­bly one of the most impor­tant aspects of being a leader in every sit­u­a­tion. With­out it, a per­son is vir­tu­ally guar­an­teed to become out of touch with the envi­ron­ment, he or she is in. With­out empa­thy, a leader can­not lead. With­out empa­thy, a per­son can­not be in any type of mutu­ally ben­e­fi­cial rela­tion­ship. With­out empa­thy, a per­son is basi­cally ask­ing to be com­pletely alone in life.
Have you ever wished to be more empa­thetic in order to become a bet­ter leader? In order to have a bet­ter rela­tion­ship with a friend, loved one or colleague?
There are many great and free resources about empa­thy avail­able. Here are some great arti­cles, posts and videos that talk about empa­thy and it's impor­tance in lead­er­ship, par­ent­ing and rela­tion­ships Read more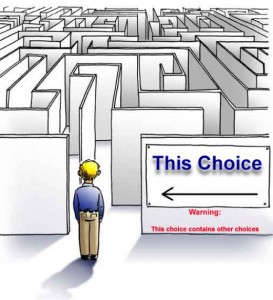 Last week I was for­tu­nate enough to be a par­tic­i­pant in a two day lead­er­ship retreat. I was one of among thirty or so regional lead­ers cho­sen for a year long train­ing pro­gram where par­tic­i­pants will be involved in the devel­op­ment of a com­mu­nity based project. The two day lead­er­ship retreat was the first time every­one involved in the year long train­ing pro­gram would be get­ting together. When I found out that I was going to be one of the peo­ple cho­sen to go through the course, I was really happy and look­ing for­ward to being part of the group. That was back in Novem­ber of last year.
As the time for the retreat come closer, I began to think about how the retreat would be han­dled by the staff orga­niz­ing it. Read more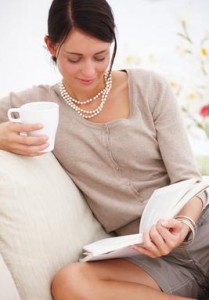 As I write this post, it's snow­ing out­side, thanks to the cour­tesy of win­ter storm Albert com­ing up the East coast. My town was for­tu­nate to only get 12 to 16 inches. Some other areas of the state got over 24 inches. Due to my injury this past sum­mer, I'm still recov­er­ing and med­ically for­bid­den from all strong twist­ing motions that may cause me to re-injure myself. What does that mean? It means I'm not allowed to shovel my own dri­ve­way and side­walk so I'm let­ting some of the neigh­bor­hood kids earn a few dol­lars shov­el­ing it for me (and no I don't own a snow­blower). In the mean­time, I'm stuck at home unable to go out until my dri­ve­way is cleared.  This made me think about what I can do with the lit­tle bit of time I have until my dri­ve­way is clear. "The secret of your future is hid­den in your daily rou­tine" is a say­ing that comes to mind. The first time I read it, I thought how pro­found yet sim­ple. The funny thing is that I rec­og­nized it to be so true. Every­one has the same 168 hours in a week. What we get out of it depends a great deal on what we do with it. At the same time, it also depends on what we don't do with it. Read more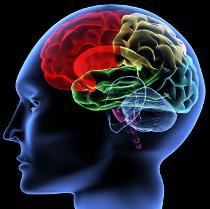 At a recent con­fer­ence, a series of sem­i­nars were being given on the sub­ject of Emo­tional Intel­li­gence or EQ (a.k.a  EI). I've been to many such sem­i­nars and so have many of my friends and col­leagues. What I find puz­zling though is how many peo­ple say they know all about emo­tional intel­li­gence and yet their acts show that they prob­a­bly haven't got a clue of what it is and the way it can be used.
EQ is not sim­ply about read­ing and under­stand­ing other peo­ple. One of the main points of emo­tional intel­li­gence is read­ing and under­stand­ing our­selves and what makes up our own per­sonal emo­tions (both from a phys­i­cal as well as a men­tal per­spec­tive). Hav­ing an under­stand­ing of only one side of EQ defeats many of the pur­poses for it. Read more