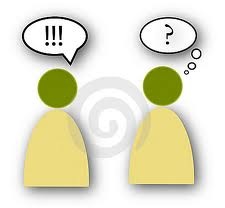 Depend­ing upon where you're from, or what gen­er­a­tion you are part of, your view of what a leader should and should not be will vary. There are those who say chang­ing times call for changes in lead­er­ship styles. While that may be true for some areas of lead­er­ship, many basic char­ac­ter­is­tics of lead­er­ship still hold true today as they did back with pre­vi­ous generations.
A cru­cial area that has not changed is the abil­ity to com­mu­ni­cate.  Com­mu­ni­ca­tion has added new tools to its reper­toire over the last cou­ple of decades (such as email and instant mes­sag­ing), but time tested com­mu­ni­ca­tion meth­ods are still needed today. To sub­sti­tute these time tested com­mu­ni­ca­tion meth­ods with email and/or instant mes­sag­ing would be to ask your team and peers to begin alien­at­ing them­selves from you. Why Read more
When it comes to influ­ence one thing is cer­tain. One's abil­ity to cre­ate and main­tain a pos­i­tive rela­tion­ship is a must have skill. With­out the abil­ity to have a rela­tion­ship with some­one, there is absolutely no way to have influ­ence.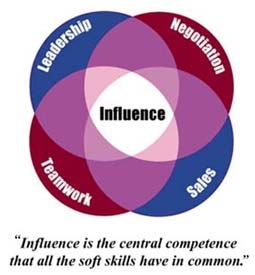 One can argue that power (through the manip­u­la­tion of money and/or vio­lence) can allow a per­son to have influence. I say that is sim­ply not true influ­ence but more so an invest­ment and use of fear. If given the choice, a large num­ber of lead­ers would pre­fer to use the power of influ­ence over the power of fear in order to get things done.
It All Started with a Visit
A few years back I was vis­it­ing the head­quar­ters of a very well-known inter­na­tional com­puter con­sult­ing firm. This par­tic­u­lar firm ser­viced my com­pany on many occa­sions and I was always happy with how their con­sul­tants han­dled my company's requests. An acquain­tance of mine, Larry, was one of the company's man­age­ment. While I was there, I noticed that many of the mem­bers of his team Read more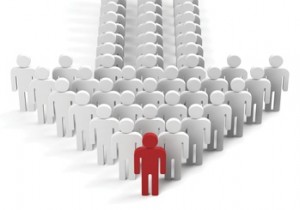 Yes­ter­day, I was read­ing an arti­cle about the sen­tenc­ing of a beloved New Eng­land city mayor for receiv­ing a bribe while he was in office. The inci­dent in ques­tion was com­mit­ted about three to four years ago by way of him accept­ing work to be done on his home at a greatly reduced price in exchange for favoritism on con­trac­tual bid­ding for work need­ing to be done for the city he gov­erned. I say this mayor was beloved because even while he was being tried, hun­dreds of city res­i­dents flocked to the cour­t­house where the trial was occur­ring in order to show their sup­port for him. Dur­ing this mayor's time in office, he cleaned up much of the city he gov­erned. Re-allocating funds for edu­ca­tion, clean­ing com­mu­nity neigh­bor­hoods by giv­ing police more resources to do their job,  chal­leng­ing processes that were (in his eye) not work­ing and mak­ing changes in key gov­ern­ment offices and posi­tions in order to help save the city from unnec­es­sary expenses and to  Read more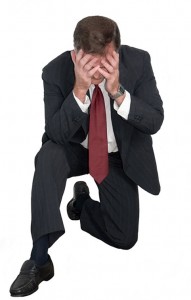 If you're not where you thought you'd be in your career at this moment, then you need to ask your­self some tough ques­tions and decide for your­self what you need to change in order to move closer to where you want to be.
The other day over lunch, a col­league of mine asked me what steps I took to get to where I am in my career. At first I was a lit­tle puz­zled by the ques­tion com­ing from him. William has always given me the impres­sion of being a "go for it" type of guy. When I asked him what he meant by the ques­tion, he told me that he wasn't where he thought he would be at this point in his career and wanted to know what I did in order to get to where I was in mine. This was really an inter­est­ing ques­tion to me com­ing from him. Here we were, 10 years after Read more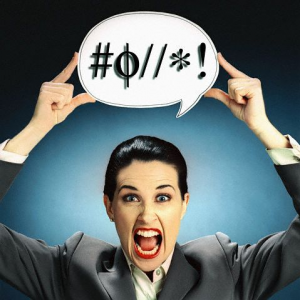 A pro­lific leader by the name of Spencer W. Kim­ball once noted: "Pro­fan­ity is the attempt of a fee­ble mind to express itself force­fully." How many peo­ple would agree with that state­ment? It's also been men­tioned that a per­son who uses pro­fan­ity to con­tin­u­ously express them­selves is only show­ing their lim­ited com­mand of basic lan­guage skills. Most, if not all lan­guages, have mul­ti­ple ways of express­ing them­selves strongly for just about any type of sit­u­a­tion with­out the use of swear­ing or the use of pro­fane lan­guage. Some­times though peo­ple find the need to cuss in order to get the point across to others.
When given the choice of using pro­fane lan­guage, some freely choose to ver­bally let loose like the most tal­ented sailor as the say­ing goes. But what good is it to cuss? Read more