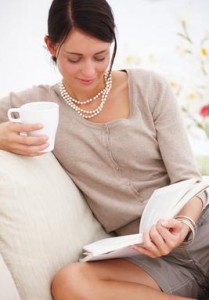 As I write this post, it's snowing outside, thanks to the courtesy of winter storm Albert coming up the East coast. My town was fortunate to only get 12 to 16 inches. Some other areas of the state got over 24 inches. Due to my injury this past summer, I'm still recovering and medically forbidden from all strong twisting motions that may cause me to re-injure myself. What does that mean? It means I'm not allowed to shovel my own driveway and sidewalk so I'm letting some of the neighborhood kids earn a few dollars shoveling it for me (and no I don't own a snowblower). In the meantime, I'm stuck at home unable to go out until my driveway is cleared.  This made me think about what I can do with the little bit of time I have until my driveway is clear. "The secret of your future is hidden in your daily routine" is a saying that comes to mind. The first time I read it, I thought how profound yet simple. The funny thing is that I recognized it to be so true. Everyone has the same 168 hours in a week. What we get out of it depends a great deal on what we do with it. At the same time, it also depends on what we don't do with it. Read more
Today I went to an annual ritual enjoyed by many in the corporate world.  Today was my company's annual holiday party. Complete with raffles, cash bar and plenty of food, the atmosphere was ripe for mingling between colleagues.  What I personally never fail to notice is how many people come to such parties and then basically sit by themselves with maybe one other colleague. At a similar company party many years ago, I asked one of my then colleagues, who told me he preferred sitting by himself most of the time, why come to the event then?  His answer was, "To be seen." He wanted others, especially upper management, to see that he was a team player and that he goes out of his way to be at the company party. I couldn't help but be a little surprised and puzzled by his rational! Read more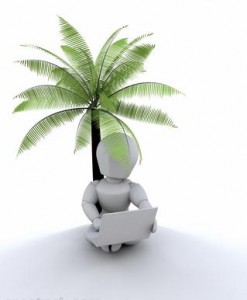 Everyone who is in just about every type of endeavor today has a vested interest in being a networker. Today, with the rise of social media and the influence of online networking groups, the need to be able to network with others is more important than ever and that is why I call networking The Great Equalizer.
In today's world, if one wants to have a successful career or a successful business or organization of any kind, there is really no such thing as a safe haven. The ease of communication across the World Wide Web has enabled virtually anyone in the world to gather some form of information about virtually any topic including you and/or your venture. So what do you want people to know about you? Read more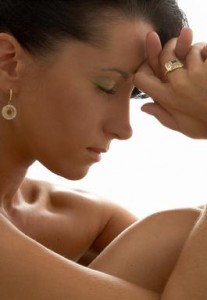 We all have stories to share. Some people have good stories, others have bad ones, but all of them are stories that talk about a person's life and what they have learned in the process. You may find yourself in the future (if you haven't already) learning about a personal struggle a close friend of yours is going through. You may find yourself looking at your life in a different way after learning about your friends struggle. I thought it was important for me to share with my readers what a friend of mine told me she was going through for the past year. In actuality she was going through it for most of her life. She just didn't know it. Her story made me reflect a little on my own life.
A Friend Confided In Me
Recently a friend of mine, Linda, opened up to me about an issue she's been facing for a long time. Read more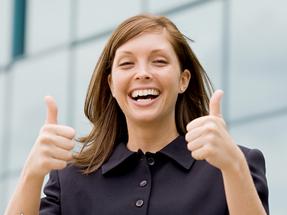 Can the choice of attitude in your life have an affect on the things that happen to you? I'm a firm believer that it can. Time and time again I've been witness to these effects. Both with me and with others. Whenever I choose to have a good attitude, I realize that the level of negative stress in my life is greatly reduced. At the same time, I notice that I recognize more opportunities presenting themselves when I have a better or positive attitude.  On the flip side, it's interesting how people who choose to have a bad or negative attitude seem to have more "bad luck" occurring in their lives. Why is that?
Read more