About Gil Pizano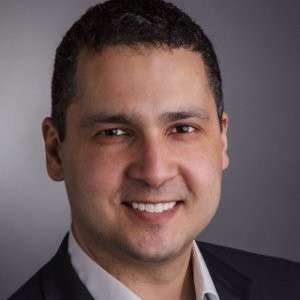 Hello and wel­come! "Life is too short, make it a choice to enjoy it and bring oth­ers along! The ride is more enjoy­able when you have com­pany." On this site, you'll find infor­ma­tion about per­sonal and pro­fes­sional devel­op­ment, inspi­ra­tion, diver­sity, men­tor­ing and lead­er­ship among many other things. I'm a per­son with a pas­sion for life, peo­ple, busi­ness, and net­work­ing and this site is an avenue for shar­ing thoughts on these top­ics. I'll also be shar­ing infor­ma­tion from my speak­ing engage­ments. You will never find any infor­ma­tion from me that is neg­a­tive or destruc­tive on this site. This is my per­sonal promise to you! It is a liv­ing and breath­ing site so it is con­sis­tently evolv­ing and grow­ing. I wel­come your ideas! My per­sonal mes­sage to you is to learn what you can about your­self,  keep grow­ing and share it with oth­ers.  Never allow com­pla­cency to over­come your life…no mat­ter how tempt­ing it may feel.  Life is sim­ply too short to stop grow­ing! What many peo­ple who enjoy life have dis­cov­ered is that con­tin­u­ous growth and enjoy­ment of life are vir­tu­ally syn­ony­mous.  I invite you to become a mem­ber my blog and I promise if you do you will learn some inter­est­ing nuggets that will help you or some­one you know enjoy more out of life.  Also, feel free to leave me a com­ment and let me get to know you as well! To con­tact me, send an email to gpizano@gilpizano.com. Some other per­sonal infor­ma­tion about me:
Over 20 years of busi­ness expe­ri­ence lead­ing groups for enter­tain­ment, tech­nol­ogy and finan­cial industries.
Cur­rently a mem­ber of senior man­age­ment and in charge of the busi­ness intel­li­gence seg­ment of a major inter­na­tional A & D organization.
MBA from the Uni­ver­sity of Hartford's Bar­ney School of Busi­ness along with a Bach­e­lor of Sci­ence in engi­neer­ing from the Uni­ver­sity of Hartford's Col­lege of Engineering.
Mar­tial artist with over 30 years' expe­ri­ence; trained law enforce­ment, EMT and mil­i­tary per­son­nel in var­i­ous forms of armed and unarmed self-defense scenarios.
Mem­ber of the board of direc­tors for the Con­necti­cut chap­ter of the National Soci­ety of His­panic MBAs where I focus on the orga­ni­za­tions mis­sion of "fos­ter­ing His­panic lead­er­ship through grad­u­ate man­age­ment edu­ca­tion and pro­fes­sional devel­op­ment in order to improve society."
Found­ing mem­ber of a Toast­mas­ters group for a large inter­na­tional corporation's employ­ees where I served on the organization's board for three con­sec­u­tive years ensur­ing that a solid foun­da­tion was cre­ated in order for the group to be suc­cess­ful in achiev­ing the Toast­mas­ters mis­sion.
Favorite view of life is to stop play­ing it safe and start cre­at­ing what's truly pos­si­ble in life by stretch­ing your­self and tak­ing risks.
A life­long stu­dent of leadership.
In my spare time, I enjoy: read­ing, run­ning, resistance/weight train­ing, mar­tial arts, men­tor­ing, vol­un­teer­ing, tech­nol­ogy, spend­ing time with fam­ily and friends. Favorite Movies Amadeus, Good Will Hunt­ing, Glad­i­a­tor, A Beau­ti­ful Mind, The Curi­ous Case of Ben­jamin But­ton Favorite Music Latin Music, Hard Rock, Clas­si­cal, Coun­try, Hip-Hop….I pretty much love it all. Heroe(s) Albert Ein­stein, Mother Theresa, St Fran­cis of Assisi, Gandhi; Peo­ple who are Overcomers!!