Hey! Hey! Listen to Me! I Know What I'm Talking About!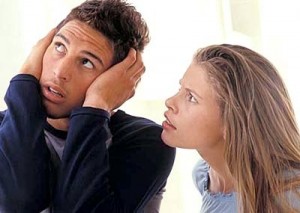 Dif­fer­ences of opin­ion mat­ter. Some years ago, the late noble prize win­ning Doc­tor Albert Schweitzer was being inter­viewed in Lon­don and a reporter asked him, "Doc­tor, what's wrong with men today?" The great doc­tor was silent a moment and then he said, "Men sim­ply don't think!" (excerpt from "The Strangest Secret" by Earl Nightin­gale). Many years later, a news talk show host who is known for his strong polit­i­cal beliefs was asked "Why do you want peo­ple to think like you so much?" The talk show host quickly responded that he did not want peo­ple to think like him! Far from it! He just wants peo­ple to think.  He con­cluded his answer with the sen­tence "With­out dif­fer­ences of opin­ion, there can be no intel­li­gent debate." Oh how true those words!  
What Opin­ions Have You Shared with Oth­ers Recently?
The other day I had the oppor­tu­nity to attend a panel dis­cus­sion on the sub­ject of the War of Drugs. Among the panel par­tic­i­pants were the local chief of police as well as a retired detec­tive, a local news­pa­per edi­tor and a cou­ple of highly respected schol­ars from the North­east. The main ques­tion for the panel was whether the drug pol­icy in place today in the U.S. was work­ing or whether it needed to be changed.  As one could imag­ine, this was a very hotly debated topic indeed. After the panel gave their views on the sub­ject, the audi­ence was given time to ask the panel their own ques­tions on it. There were micro­phones on either side of the audi­to­rium for peo­ple to come up and ask their ques­tion. So what hap­pened next? For the next 45 min­utes to an hour, many peo­ple came up to the mic not to ask a ques­tion but to give their views on the sub­ject. Most peo­ple, about 4 out of every 5 with­out exag­ger­a­tion, pro­ceeded to give their opin­ion on the sub­ject and not ask a ques­tion. More like pon­tif­i­cate really. So much so that peo­ple in atten­dance were becom­ing increas­ingly agi­tated at some of those who chose to go up to the micro­phone. This was espe­cially the case for peo­ple who went on at the mic for about 5 to 10 minutes.
While this scene was going on, I couldn't help but won­der why so many peo­ple were com­ing up to the mic to not ask a ques­tion but to sound off about their views. Right then and there I remem­bered some­thing a learned a long time ago. Every­one wants to be of value. It is a basic human need that every per­son feels. We all want to know that we have some sort of pur­pose in life. Why am I say­ing this? Because I've been very for­tu­nate to have met a large num­ber of peo­ple over the years and not a day goes by when a per­son is more than will­ing to give their point of view on some­thing (whether it was asked for or notJ).  Now…is there really any­thing wrong with giv­ing one's opin­ion? Of course not, but just like every­thing, there is a time and a place for everything.
Are there opin­ions you'd like to share? What are some of your thoughts?
Comments