Choosing Your Attitude; A Recent Personal Experience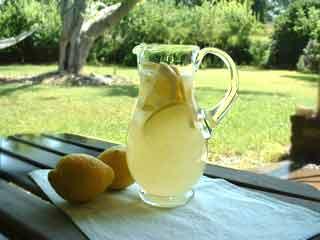 I'm sure many of you have heard the say­ing "When life gives you lemons…make lemon­ade". Well for those of you who know me, you know that I enjoy work­ing out and stay­ing in shape. Some of my per­sonal exer­cise pas­sions include run­ning, weight and resis­tance train­ing, and mar­tial arts. Recently, I injured myself while work­ing out in the gym. The injury wound up to be a par­tial tear of both my right iliop­soas (hip-flexor) and my lower rectus-abdominis (the six pack mus­cle). Don't ask me how I did it. Let's just say that even though I had been work­ing out already for over 40 min­utes, and was more than warmed up, one wrong angle on a par­tic­u­lar exer­cise can make all the dif­fer­ence. Need­less to say, the injury put me out of being able to work out at all until the injury is healed. The injury didn't even allow me to drive a car!
That was a recent lemon that life gave me and it's now about a month ago. I'm still not allowed to work out or drive a car until I've gone through a cer­tain amount of phys­i­cal ther­apy.  Accord­ing to the sports ortho­pe­dic doc­tors who've exam­ined me, this type of injury could take between six months to a year to heal…UGH!

Not being able to work out, run or do mar­tial arts is shear tor­ture for me! On top of that, I also enjoy eat­ing var­i­ous types of foods. The food I enjoy may be healthy for the most part, but food none the less. With­out the abil­ity to be as phys­i­cally active, the amount of calo­ries my body needs has gone way down. If I con­tin­ued to eat the way I was before my injury, I would for sure pack on the pounds!
What Do I Do Now? Impor­tance Choos­ing Your Attitude
So what did I do with the lemon I got thrown?  I could've com­plained, gone into a bout of self-pity with a neg­a­tive atti­tude, but I chose not to!  I decided on main­tain­ing a pos­i­tive atti­tude. To do some­thing more pro­duc­tive with the time I now had by doing some­thing I never did before. I started a blog. In addi­tion, I started to read many other people's blogs as well.
What I did not expect was how much joy cre­at­ing a blog, adding to a blog and read­ing other people's blogs would be. In the past month I've met a lot of great indi­vid­u­als and groups online. I've been able to share expe­ri­ences, dis­cuss top­ics of inter­ests and learn from peo­ple who I did not even know a cou­ple of months ago. Now I look for­ward to adding to my blog, com­ment­ing on other blogs and shar­ing ideas. Choos­ing your atti­tude is so impor­tant. For me, this was the lemon­ade I chose to make with the lemon I got and it's opened up an entire new world that I oth­er­wise would not have known.
An Inspi­ra­tion
A per­sonal favorite of mine is the New York Times best seller "No Excuses: The True Story of a Con­gen­i­tal Amputee Who Became a Cham­pion in Wrestling and in Life" by Kyle May­nard. Kyle is a con­gen­i­tal amputee who was born with arms that end just above the elbow and legs that end at the knees.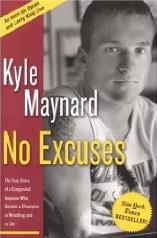 Here is a per­son who had many rea­sons to not do things in life, but his choice of atti­tude helped him to not give in and become a cham­pion high school wrestler. An exam­ple of his atti­tude towards the chal­lenges of his life, and life itself:
"When­ever I've faced adver­sity, I've used that chal­lenge as moti­va­tion to win through, no mat­ter the cost. When I meet with fail­ure, I pick myself up, dust of the dirt from the fall and focus on try­ing again. You can't let fail­ure beat you or give into the temp­ta­tion of tak­ing the easy way out. The world's great­est accom­plish­ments aren't achieved on the first try."
I read Kyle's book a few years ago, but it still remains in my top 10 favorites. His atti­tude to choose the pos­i­tive made all of the dif­fer­ence in his life. That exam­ple is one of the things to this day that helps me main­tain my pos­i­tive attitude.
Some Sources for a Pos­i­tive Atti­tude Boost
Regard­less of who you are, myself included, we all get days when it seems as though the only choice is to have a neg­a­tive atti­tude. When those days come into my life, the thing that has helped me out is of course my own per­sonal faith. Addi­tion­ally, there are many other things that help me regain a pos­i­tive attitude.
A favorite song
A favorite book
The mem­ory of some­one whose com­pany I enjoy.
Blogs and web­sites are also some of great sources for re-acquiring a pos­i­tive atti­tude. Below are some of my favorites that may help you in choos­ing your attitude:
What are some of your favorite ways to develop a bet­ter atti­tude? Do you know of any­one who is always in a pos­i­tive mood? How do they keep such a pos­i­tive atti­tude going? Inquir­ing minds would like to know.
(My sin­cer­est wish is that the above has helped to make a pos­i­tive dif­fer­ence in your life or in the life of some­one you know! If you know of some­one who you believe needs to see this post…let them know!)
Warmest Regards,
Gil
Comments