35 Great Sites and Articles for Tips on How to Have a Positive Attitude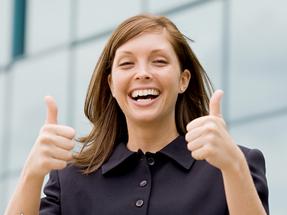 Can the choice of atti­tude in your life have an affect on the things that hap­pen to you? I'm a firm believer that it can. Time and time again I've been wit­ness to these effects. Both with me and with oth­ers. When­ever I choose to have a good atti­tude, I real­ize that the level of neg­a­tive stress in my life is greatly reduced. At the same time, I notice that I rec­og­nize more oppor­tu­ni­ties pre­sent­ing them­selves when I have a bet­ter or pos­i­tive atti­tude.  On the flip side, it's inter­est­ing how peo­ple who choose to have a bad or neg­a­tive atti­tude seem to have more "bad luck" occur­ring in their lives. Why is that?

A fel­low in one of the offices I work in has an issue.  He has a dis­tinct prob­lem see­ing any­thing pos­i­tive in his life.  Both in him­self and in any of the sit­u­a­tions he's involved in, he is the first to point out the prob­lem and pro­ceed by com­plain­ing about it. Using phrases such as, "Can you believe they left it like that?" or "What were they think­ing when they did that?" or even a phrase such as "I don't know why we should con­tinue to put up with that?" (for the nth time).  I'm sure no one read­ing this post knows of any­one like that

.
With that in mind, I decided to do some research­ing online for sites and arti­cles about how to have a bet­ter atti­tude. Below are some of the ones that had some valu­able infor­ma­tion on the sub­ject. Enjoy them and pass it on!
Comments