35 Great Sites and Articles for Tips on How to Have a Positive Attitude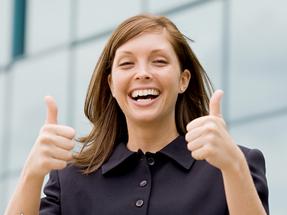 Can the choice of attitude in your life have an affect on the things that happen to you? I'm a firm believer that it can. Time and time again I've been witness to these effects. Both with me and with others. Whenever I choose to have a good attitude, I realize that the level of negative stress in my life is greatly reduced. At the same time, I notice that I recognize more opportunities presenting themselves when I have a better or positive attitude.  On the flip side, it's interesting how people who choose to have a bad or negative attitude seem to have more "bad luck" occurring in their lives. Why is that?

A fellow in one of the offices I work in has an issue.  He has a distinct problem seeing anything positive in his life.  Both in himself and in any of the situations he's involved in, he is the first to point out the problem and proceed by complaining about it. Using phrases such as, "Can you believe they left it like that?" or "What were they thinking when they did that?" or even a phrase such as "I don't know why we should continue to put up with that?" (for the nth time).  I'm sure no one reading this post knows of anyone like that 🙄 .
With that in mind, I decided to do some researching online for sites and articles about how to have a better attitude. Below are some of the ones that had some valuable information on the subject. Enjoy them and pass it on!
Comments