Winning Friends and Influencing People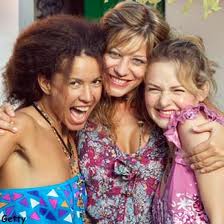 It's interesting how many people out there want to rewrite the rules in life. They want to rewrite them so that it fits their chosen lifestyle. Some even say, "I play by my rules". Have you ever heard anyone say that? One can say that's a courageous attitude to take. Others may say that's a very unrealistic, even childish attitude to take. It's OK to make your own rules, just be prepared for when the rest of the world confronts you about them (and doesn't agree). Some rules of life are rules that cannot be changed or altered. Why? Because people are people!
One of my favorite books is Dale Carnegie's "How to Win Friends and Influence People". It's probably one of the most read books when it comes to the art of relationship building. If you're a person who truly wants to learn about understanding people (as well as yourself) better, then this is a book that I highly recommend. I periodically re-read this book in order to not become rusty on the teachings it provides. Here are a few golden nuggets from it that have helped me and many of my colleagues and friends:
Six Ways to Make People Like You Better
1.  Become genuinely interested in other people.
Believe it or not, I was asked how I could network with people so easily. When I asked that person what he meant by that he told me that it seemed as though I was sincerely interested in the other person.  Ding Ding Ding….We have a winner!! Of course I was interested in the people I meet when I networked.  Having a sincere and genuine interest in others is key to enjoying a conversation with another human being.
2.  Smile. 
This is one of the simplest exercises for one to doJ. A smile can brighten someone's day. A smile can open a door for you when you least expect one. A smile can melt someone's rudeness (or it may not…but why not try). A smile confuses an approaching frown. There is strong truth in the saying that says, "the world looks better from behind a smile." Hey, if you smile at someone, they might smile back. Then how would that make you feel?
3.  Remember that a person's name is to that person the sweetest and most important sound in any language. 
This one may sound weird to some of you, but believe it or not it's true!  I was really surprised when I learned this and started to say a person's name with a little more frequency whenever I was having a conversation with them. What started happening, after I was saying the person's name with a little more frequency, was that the person started to open up to me more. They started to talk in more detail about the topic we were discussing or about something that they experienced earlier that day. They even at times got more personal with what they chose to disclose about themselves. The only different thing that I did now was to include their name with a little more frequency within the sentences I was using.
4.  Be a good listener. Encourage others to talk about themselves. 
Here's one that many of you have probably come across before or have heard about. A person will always want to talk about themselves when given the opportunity. Why? Because who else knows us better than ourselves. Since we know ourselves better than anyone else, it stands to reason that we'd find it easier to talk about this particular subject more than any other. When a person starts talking about themselves, they begin to naturally get fired up about the conversation. They begin to have enthusiasm.  Once that is experienced by a person, that person will easily continue to talk and feel good doing soJ. Be a good listener. Be an active listener, don't be a lousy listener, and encourage them to talk about themselves more.
5.  Talk in terms of the other person's interests. 
I'm sure no one saw this one coming. What can be more interesting to a person than talking about what's interesting to them? Nothing, that's what. No matter how one spins it, a person will generally want to speak and have a conversation with someone (hint…hint…hint) about something that they are interested in.
An approach on this that's often used by expert networkers is to ask a person, once they find out what the person's chosen profession, how they got into their line of work. The person will then begin to talk about not the position or occupation, but about how they got into their line of work. To them, having someone interested in their story, no matter how brief or boring is interesting. So the next time you're in a conversation with someone, be aware of what they say interests them. It comes out in conversation, early on more often than one may think. If you listen and determine what some of their interests are, you'll be in a better position to make the conversation more interesting to them and more memorable in a positive way. When a person remembers enjoying their conversation with you, most likely that person will want to speak with you again and with more frequency.
6.  Make the other person feel important (and do it sincerely). 
As I just mentioned above, when another person feels good about the conversation they are having with someone, they most likely want to repeat was caused that feeling. If you can help the other person feel important or help them recognize their value (sincerely), that person will remember how you made them feel and will want to associate themselves with you more often. Note that I emphasized the word sincerely here because if you make a person feel important, and you don't truly mean it. Once they find out that you're not being sincere about it, they will want to not spend time with you. Or worse, they may make a strong effort to not associate themselves with anything about you and may go out of their way to let others know about your insincerity towards them potentially damaging your reputation. So let's be sincere when making others feel important.
When you have a conversation with someone who is not interested in you, you can kind of tell that they're not interested in you. How does that make you feel?  The conversation turns out to not be reciprocal in nature. The rule of reciprocity becomes apparent and either you understand and follow that rule or you don't. Just don't be surprised when others don't want to help you out with something when you'd like them to later on…. 
What are your thoughts here?
                What are some other ways to make people like you?
 *   *   *
Here are some other great sites and articles on winning friends and influencing people:
Killer attitude: the rules of unstoppable confidence
Tips To Maintain Friendship With An Ex
Your Smile Didn't Matter  – Seth Godin's Blog
Comments