Networking and People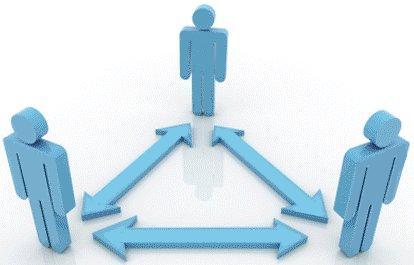 How do you net­work? Do you find your­self net­work­ing a lot or do you find your­self not net­work­ing as much as you believe you should net­work? The word net­work­ing has got to be one of the most overused words in the Eng­lish lan­guage today. No longer is it used to describe what sales peo­ple or mar­ket­ing execs do. In actu­al­ity, it is some­thing we all do every­day when we come in con­tact with peo­ple, regard­less of how that con­tact is made.
Accord­ing to Wik­tionary, net­work­ing (apart from the 'com­puter speak' ver­sion of the word) is "the act of meet­ing new peo­ple in a busi­ness or social context."
Today, the abil­ity to net­work is a must for any­one who wants to accom­plish a par­tic­u­lar goal that in some way or shape affects oth­ers. Whether it be in busi­ness or on a more per­sonal aspect, know­ing how to and how not to net­work is more impor­tant than ever before. So why should you and I care about net­work­ing? Well, there is a quote from 17th cen­tury Eng­lish poet John Donne (1572 – 1631) that states "No man is an island" and I believe this to be so true. Whether we want to admit it or not, our own per­sonal actions and inac­tions affect oth­ers. In turn, the actions and inac­tion of oth­ers do affect us sooner or later.
Soci­ety is full of People
We are a soci­ety of peo­ple and with peo­ple come the var­i­ous emo­tions, the per­sonal back­grounds, the philo­soph­i­cal views, the visions of/for the world or lack there of. Because of this, when we con­nect with oth­ers we are shar­ing many aspects of our­selves with them. At some level, we are telling oth­ers who we are and how we'd like to be treated. The inter­est­ing thing is that we don't always real­ize the mes­sage we are giv­ing them. For exam­ple, have you ever been in a cof­fee shop and the per­son behind the counter is indif­fer­ent to your greet­ing? I'm a per­son who enjoys meet­ing other peo­ple. With that I always say "Hi" or "Hello" when­ever I come up to the counter to ask for what I intend to purchase.
The Indif­fer­ent Cof­fee House Employee
Recently, a friend and I were at a Star­bucks to get some lunch. When I went up to the counter to get a cof­fee I greeted the per­son by say­ing a sim­ple "Hi". The per­son behind the counter didn't respond even though they were look­ing right at me. All well and good, I didn't think much of it at the time. There was a hand­writ­ten sign on the counter adver­tis­ing a new mac­chi­ato spe­cial they were hav­ing that day. When I inquired about the mac­chi­ato, the per­son cut me off in mid-sentence stat­ing that the mac­chi­ato machine just broke and they don't know if they'll be able to fix it. (So no mac­chi­ato drinks today…bummer.) I said, "OK, no prob­lem" and pro­ceeded to place my order. I then said, "I sup­pose you'll want to take the sign down so peo­ple won't keep ask­ing you about hav­ing a mac­chi­ato like I did." The per­son behind the counter didn't wait for me to fin­ish my sen­tence and abruptly said, "Any­thing else?" not acknowl­edg­ing that I made a brief state­ment in con­ver­sa­tion about the sign. The sense that I got from the per­son was that he sim­ply didn't care. Didn't care about being there, didn't care about the state­ment I made, and most cer­tainly didn't care about me being there!
The per­son behind the counter told me a lot about him­self, or how he'd like to be treated. The funny thing is that he prob­a­bly didn't know it or didn't care. If you say the per­son behind the counter has the right to feel the way he wants to, I would I agree with you. But at the same time, so do I! That encounter, and the way it made me feel, stayed in my mem­ory. That mem­ory now pops up every time I'm pass­ing by that Star­bucks and makes me think, "Should I get a cof­fee from this Star­bucks or should I get one from the Star­bucks on the next block?" (Come on! You know there are many places out there with a Star­bucks on every other block…you can't miss 'em.).
You may be say­ing right now that this is not an exam­ple of net­work­ing, but in fact it is. The per­son behind the counter was neg­a­tively net­work­ing with me. Although a rather minor sce­nario, the person's atti­tude toward me and/or his sit­u­a­tion gave the impres­sion that he had a bad atti­tude and that this is a per­son I would not like to have work for me should the oppor­tu­nity present itself in the future. My friend who was with me felt the same way. What is inter­est­ing is that my friend owns a rather well known busi­ness in the area and he employs many peo­ple. He told me that if that per­son were to apply for a posi­tion in his busi­ness, he would have to con­sider the way he wit­nessed me being treated. He wouldn't want any­one with such an atti­tude work­ing for him.
An impor­tant thing to keep in mind, whether online or in per­son is "We are always net­work­ing!" Every time we say hello to some­one and they say hello back, we are net­work­ing with them. At the very min­i­mum, we are rec­og­niz­ing their impor­tance and let­ting them know it. To many peo­ple, a sim­ple hello and good morn­ing or good after­noon can brighten their day some even if only for a few moments.
What is the pur­pose of networking?
Some peo­ple may say that the pur­pose of net­work­ing is to find a job or to stay aware of pos­si­ble employ­ments oppor­tu­ni­ties. Even though this is a rea­son for net­work­ing, it is far from the only reason.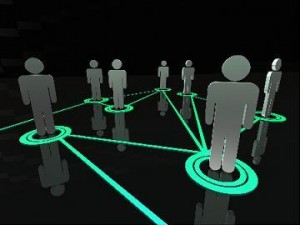 The pur­pose of net­work­ing, apart from find­ing a job or recruit­ing some­one for a posi­tion, is really to:
Con­nect with oth­ers in order to exchange ideas.
Share com­mon­al­i­ties with peo­ple who have sim­i­lar inter­ests or attributes.
Find peo­ple who can answer a ques­tion you may not have the abil­ity to answer your­self (e.g. by con­nect­ing with some­one, I am mak­ing myself avail­able to answer their ques­tions and sup­port them, they, in turn are avail­able to help me with a ques­tion I may have).
Finding/re-connecting with fam­ily, an old friend or colleague.
Find­ing a men­tor or pos­si­ble mentee.
A blog post by Den­nis Steven­son titled "The Value and Pur­pose of Net­work­ing" prob­a­bly said it best by say­ing, "Net­work­ing is about build­ing rela­tion­ships and friend­ships that may never pro­vide spe­cific value back to me. Then again, they may be tremen­dously valu­able."
The truth is you never know if the per­son you are net­work­ing with online or in per­son may be of value to you, or if you may be of value to them. Prob­a­bly just as true is you never know if the per­son you are net­work­ing with may be a huge hin­drance to you or not.
The funny thing is that we're all net­work­ers in one fash­ion or another, whether we choose to accept it or not.  Some of us are bet­ter at net­work­ing than oth­ers sim­ply because we're aware that we're always net­work­ing. We're always being judged, for good or for bad, as to what kind of per­son we are every­time we inter­act with some­one. The mem­ory of the inter­ac­tion after­wards can either be a good one or a bad one.
How do you choose to be remem­bered by another per­son after inter­act­ing with them?
Let us know your thoughts…Leave a comment!
Comments