How Good is Encouragement?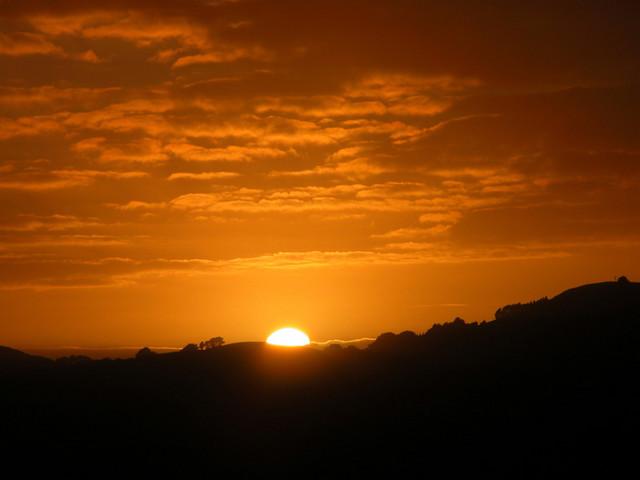 A while ago I read a story about an elderly man who approached the famous nineteenth-century poet and artist, Dante Gabriel Ros­setti. The old fel­low had some sketches and draw­ings that he wanted Ros­setti to look at and tell him if they were any good, or if they at least showed poten­tial talent.
After look­ing over the first few care­fully, he knew that they were worth­less and showed no sign of artis­tic tal­ent. But Ros­setti was a kind man, and he told the elderly man as gen­tly as pos­si­ble that the pic­tures were with­out much value and showed lit­tle tal­ent. He was sorry, but he could not lie to the man.
The vis­i­tor was dis­ap­pointed, but seemed to expect Rossetti's judg­ment. He then apol­o­gized for tak­ing up Rossetti's time, but would he just look at a few more draw­ings — these done by a young art student?
Ros­setti looked over the sec­ond batch of sketches and imme­di­ately became enthu­si­as­tic over the tal­ent they revealed. "These," he said, " these are good. This young stu­dent has great tal­ent. He should be given every help and encour­age­ment in his career as an artist. He has a great future if he will work hard and stick to it."
Ros­setti could see that the old fel­low was deeply moved and asked, "Who is this fine young artist?" he asked, "Your son?"
"No," said the old man sadly. "It is me — forty years ago. If only I had heard your praise then! For you see, I got dis­cour­aged and gave up — too soon."
The author of the above story is unknown, and this story has been men­tioned in many books, blogs and sem­i­nars. For me it's a per­fect exam­ple of how much some encour­age­ment can mean to a per­son who may need it in their life. We may not always know when a per­son needs the encour­age­ment or we may not see the result of it, but giv­ing encour­age­ment may be one of the most pow­er­ful tools each of us has in pos­i­tively chang­ing our world.
A Per­son with a Gift that Was Never Opened
The above story always reminds me of some­thing that hap­pened to one of my uncles. He always wanted to learn how to play the piano. Now in his early six­ties, he noticed me play­ing piano and then gui­tar one day. He looked at me with a strange and at the same time proud look. After I was fin­ished play­ing he came over to the piano and started play­ing a lit­tle bit. His level of play­ing was more by ear and at a begin­ner level of play­ing. I asked him what was on his mind when he was watch­ing me play. His response was, "I wished I learned how to play an instru­ment at your age."
When I saw how quickly my uncle picked up a melody and how easy it seemed to him, as a musi­cian myself I real­ized he had a nat­ural gift for play­ing music. I asked him why he never started learn­ing an instru­ment ear­lier in his life. He told me that while he was in his pre-teens and then his teens, his mother would always be telling him that he didn't have a musi­cal ear and couldn't pos­si­bly learn how to play an instru­ment. This dis­cour­aged my uncle so much that he accepted what he called his per­sonal "lot in life". No one ever told him he had a nat­ural tal­ent for music. Peo­ple would see him in musi­cal instru­ment stores and in school (play­ing on the piano) and never say any­thing to him about it. At the time he was a lit­tle too shy to ask another person's opin­ion about his musi­cal ability.
Who Would Ben­e­fit from Encouragement?
What would have hap­pened to him had some­one given him a lit­tle encouragement?
Would he have cre­ated some of the world's favorite music? Would the elderly man in the first story have gone on to paint some of the most beau­ti­ful images peo­ple would ever see? We'll never really know will we.
Have you ever noticed some­thing in some­one else that you believed deserved some praise?
Have you ever seen a per­son dis­cour­aged at some­thing good they are attempt­ing to accom­plished? What remarks could we share to uplift that person's spirits?
"Those who are lift­ing the world upward
and onward are those who encourage
more than crit­i­cize." – Eliz­a­beth Harrison
We never know how much the encour­age­ment may mean to some­one else until we give it. That some­one else may be you in the future. Hey…you never know 😉 .
Comments