Think Your Too Old to Learn Something New? Think Again….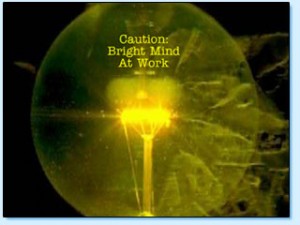 The other day I was talking with a close family friend who I hadn't seen in a number of years. I asked him how he was doing and what he had been up to since the last time I spoke with him. His name is John and he mentioned to me that he had been doing given the circumstances of being out of work for a period of time. He's now working once again, but not in the area he was originally working in. I asked him where he was working now and he told me he was working for a small marketing company doing some marketing in addition to some IT (Information Technology) work for them.
I was surprised that John was doing marketing because for most of my life, he was the engineering type who enjoyed tinkering with gadgets of all types. His main career for the past 25 or so years had been in the computer industry so when he mentioned that he was now doing marketing I found it really interesting. I had to ask how a person in their early 50's, who has been working for so many years in one field, goes from working in the computer industry to working in the marketing industry. John mentioned that he always found the computer field very rewarding, but that recently he had been looking at other areas to apply his mind to. When he was laid off earlier last year, he decided he needed a change for himself.
"That was an interesting change" I told him. I then asked him how he was able to "break into" the marketing field at this stage in life. "I wasn't aware that you knew enough about marketing to go into it" was my exclamation. He told me he didn't. He thought he knew a little about marketing, but when he looked for positions in marketing, he quickly found out (unfortunately during interviews) that he really didn't know much at all. John told me that this made him self-conscious at the thought of applying for any more marketing positions. But instead of giving up, John said he decided to learn as much as he could about the aspects of marketing. He enrolled in a couple of summer courses at a local community college in his hometown. At the same time, he went to the library and read up on marketing careers, professional marketing companies, marketing consultation and almost every area of marketing he was able to get his hands on. He also did research on the internet.
After doing this level of self education on marketing, and after the two summer courses were done, he proceeded to start applying for marketing positions once again. The result, he had a couple of job offers within a month or so of applying. Today he is really happy at what he is now doing. What stuck out to me during this whole conversation is that many people I know, many of which are younger than my family friend John, look at themselves as too old to learn a new field or trade. I was never a follower of such a philosophy and here was living proof that it is possible to learn new things at any age. As my late grandfather (R.I.P.) found out in the last few years of his life, after learning about emailing and computers in his mid-eighties (and writing electronic articles for his town paper in this manner), we never really loose the ability to learn. Some people just allow themselves to believe they aren't able to learn anything new.
What would you like to learn about?
Comments