Ethical Dilemmas: Doing the Right Thing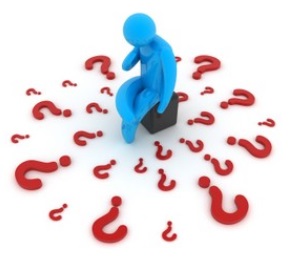 We as peo­ple will often face sit­u­a­tions where we have to decide between com­pet­ing val­ues. Val­ues that are often both pos­i­tive yet the deci­sion we make is going to be painful to either some­one or a group that we care about. In such sit­u­a­tions, the best course of action to take is not always clear, yet the choice that's made can have major con­se­quences. As a leader, the choices we make will always influ­ence how oth­ers see us and in turn affect what we can get accom­plished mov­ing for­ward. So how do we select the best option when faced with an eth­i­cal dilemma?
Ethics in Motion
The mean­ing of "ethics" may be hard to pin-down but a gen­er­ally accepted def­i­n­i­tion of ethics is that they are moral prin­ci­ples that gov­ern a person's or group's behav­ior. In more detail, ethics is really two things. First, ethics refers to well-founded and sub­stan­ti­ated stan­dards of right and wrong that pre­scribe what humans ought to do, usu­ally in terms of rights, fair­ness, oblig­a­tions, ben­e­fits to soci­ety, or spe­cific virtues. For exam­ple, stan­dards that imposes the rea­son­able oblig­a­tions to refrain from mur­der, rape, steal­ing, assault, slan­der, and fraud. Sec­ondly, ethics refers to the study and devel­op­ment of one's own eth­i­cal stan­dards. A community's laws, feel­ings, and social norms can devi­ate from what is "eth­i­cal." So it is nec­es­sary to con­stantly exam­ine one's stan­dards to ensure that they are rea­son­able and well-founded.
If you've ever been con­fronted with a dif­fi­cult dilemma that:
-       Isn't sub­ject to laws, reg­u­la­tions, or rules
-       Involves a con­flict between two (often pos­i­tive) values
-       Is sub­ject to pres­sure from out­side forces
-       Is com­plex and open to dif­fer­ent interpretations
Then you've most likely been con­fronted with an eth­i­cal dilemma.
Choos­ing between right and wrong   
Being and act­ing eth­i­cally is really not choos­ing between right and wrong. Oh…If it were only that sim­ple. Act­ing eth­i­cally means not caus­ing need­less harm or vio­lat­ing the law. That, how­ever, is just the min­i­mum. Act­ing eth­i­cally also means that we must some­times bal­ance two "rights" and then choose between them.
Mind-set is key to awareness
Nor­mally, doing the right thing seems intu­itive, doesn't it? At least that's how it appears on tele­vi­sion or in the movies J. You might think that it's easy to under­stand the con­cept of eth­i­cal behav­ior. Prob­a­bly even con­sid­er­ing your­self an eth­i­cal per­son on the job (most of us do). So, how does all this become a problem?
We need to beware of the mis­guided thoughts that can pre­vent us from see­ing eth­i­cal issues. "I need my pay­check." "No one cares." "No one under­stands what I face." "It's no big deal." Any of these phrases sound famil­iar? Some­times, it's these are thoughts like "my com­pany wants me to do this" or "no one will know" that pre­vent us from see­ing the dilemma. Some­times it is com­pla­cency or the feel­ing that "every­one else does it" that causes us to not apply the appro­pri­ate val­ues to a busi­ness deci­sion. If you find your­self think­ing or feel­ing these things, under­stand that may need change your mind-set in order to be aware of and respond appro­pri­ately to eth­i­cal dilem­mas. Why? If you don't, you will most likely make a deci­sion that you will not want to admit to later on.
4 Ques­tions that can help to deter­mine avail­able options:
Will the action I'm con­sid­er­ing neg­a­tively impact others?
Will the action I'm con­sid­er­ing vio­late any laws or your organization's policies?
Will oth­ers feel I owe them some­thing – or they will owe me some­thing – if I take the action I'm considering?
Could the action I'm con­sid­er­ing appear improper?
If the answer to all four of the above ques­tions is no, then you can prob­a­bly take the action you're con­sid­er­ing. You prob­a­bly don't really have an eth­i­cal dilemma. How­ever, if the answer to any ques­tion is "yes" or "I don't know," then stop. You prob­a­bly shouldn't take the action with­out exam­in­ing it a lit­tle fur­ther. Try gath­er­ing more infor­ma­tion or ask­ing some­one you trust for some input.
An Inter­est­ing Case Study
In an attempt to deter­mine the ethics of the pop­u­la­tion at large, reporters for a regional news­pa­per decided to set up a lit­tle test. With a hid­den cam­era run­ning, a cashier who had been given extra money added some of the extra cash to each customer's change. How many cus­tomers would do the right thing – if they noticed the error – and return the extra money to the cashier? It turned out that about 40% real­ized right away and returned the cash. The other 60% left the store with the money. Pre­dictably, some that walked away actu­ally didn't notice the extra money. But some that had noticed admit­ted that they decided to keep it in a sort of "find­ers' keep­ers, losers' weep­ers" spirit. An expert asked about these results pointed out that stud­ies show mak­ing eth­i­cal com­pro­mises on such small dilem­mas can lead to doing the same with big­ger ones.
The next time you are faced with an eth­i­cal dilemma, please under­stand at least two things: (1) accept that there are some­times no easy answers that can be made to resolve a dilemma with­out hurt­ing some­one and (2) you are not the only per­son that has been placed in such a sit­u­a­tion where the deci­sion need­ing to be made will not please every­one involved.
Until next time….Cheers and do the right thing!
Comments