Aligning Actions with Values: Set the Example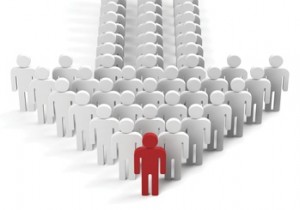 Yes­ter­day, I was read­ing an arti­cle about the sen­tenc­ing of a beloved New Eng­land city mayor for receiv­ing a bribe while he was in office. The inci­dent in ques­tion was com­mit­ted about three to four years ago by way of him accept­ing work to be done on his home at a greatly reduced price in exchange for favoritism on con­trac­tual bid­ding for work need­ing to be done for the city he gov­erned. I say this mayor was beloved because even while he was being tried, hun­dreds of city res­i­dents flocked to the cour­t­house where the trial was occur­ring in order to show their sup­port for him. Dur­ing this mayor's time in office, he cleaned up much of the city he gov­erned. Re-allocating funds for edu­ca­tion, clean­ing com­mu­nity neigh­bor­hoods by giv­ing police more resources to do their job,  chal­leng­ing processes that were (in his eye) not work­ing and mak­ing changes in key gov­ern­ment offices and posi­tions in order to help save the city from unnec­es­sary expenses and to expel cor­rupt politi­cians. Many of the city's res­i­dents saw pos­i­tive changes that they haven't seen in quite a while with pre­vi­ous mayors.
How often does one see crowds go to a court hear­ing in sup­port of a politi­cian accused of cor­rup­tion? Not that often I'd say. But here it was happening.
Why am I men­tion­ing this story? Because it demon­strates one of the key prac­tices a leader must do in order to remain and be seen as a leader that peo­ple will want to fol­low. In the book, The Lead­er­ship Chal­lenge, the authors iden­ti­fied the prac­tice of "Mod­el­ing the Way" as one of the five prac­tices of exem­plary lead­er­ship. Another way this prac­tice is known by is "lead­ing by exam­ple". This is prob­a­bly one of the most impor­tant prac­tices a leader needs to follow. 
"The leader's con­sis­tent and delib­er­ate actions (the Model the Way com­po­nent), helped them and their teams accom­plish much more than when they were merely being managed."
A Key to Engagement
Ram Chan­dran, author of the book "Lead­er­ship in the Era of Eco­nomic Uncer­tainty", was recently asked dur­ing an inter­view what the most impor­tant item for lead­ers in all ranks of an orga­ni­za­tion (and not just CEOS and exec­u­tives) to focus on? Espe­cially when the time for an orga­ni­za­tion gets tough or uncer­tain? Mr. Chan­dran said, "In (tough) times more than other times, first and fore­most is demon­strat­ing per­sonal integrity and main­tain­ing your per­sonal cred­i­bil­ity. They are so impor­tant in tough times, yet many lead­ers lose their integrity and destroy their cred­i­bil­ity by giv­ing into the temp­ta­tion to cut cor­ners when they have to do unpleas­ant tasks like downsizing."
Cred­i­bil­ity is one of the strongest, if not the strongest, foun­da­tions to a leader's abil­ity to lead. With­out it, a per­son has to dis­pense more energy in order to main­tain what­ever level of lead­er­ship abil­ity they cur­rently may have. With­out cred­i­bil­ity, a leader's capa­bil­ity to lead effec­tively is greatly reduced. With­out cred­i­bil­ity, there will be more peo­ple who will ques­tion that person's abil­ity to lead.
Whether we say, "Mod­el­ing the Way", "Lead­ing by Exam­ple", or "Prac­tic­ing What You Preach", if a per­son does not fol­low the prin­ci­ples they are teach­ing oth­ers, then their cred­i­bil­ity will sooner or later be in question.
Have you ever known a suc­cess­ful leader who didn't prac­tice the lead­er­ship prin­ci­ple of "Mod­el­ing the Way"?
Comments