What Does Exercise Have to do with Leadership?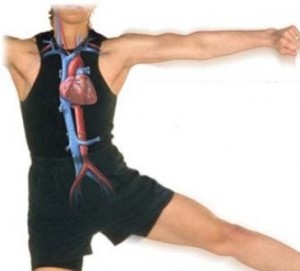 Exer­cise. Some of us dread it, oth­ers can't wait to get to it. It's true that exer­cise can become addi­tive and almost an obses­sion at times to some peo­ple (I myself have been bit­ten by the exer­cise work­out bug). When I'm forced to go more than a cou­ple of days with­out work­ing out, I find myself hav­ing more trou­ble get­ting through the day unscathed by life's all too famil­iar stresses and challenges.
The other day, I was in the gym work­ing on my car­dio and I remem­ber feel­ing my mind begin to relax and get into what I was doing. It was at that time that I would also begin to remem­ber things that I had thought about ear­lier. Things that I thought were great ideas at the time I was think­ing about them but for one rea­son or another had for­got­ten to write down and so for­got the idea. Has that ever hap­pened to you?  For­get­ting some­thing you thought ear­lier was a good idea only to have it escape your mind? Come on, be hon­est! It's only you and me here at the moment. 😎
The word "exer­cise" comes from a Latin root that means "to keep, to main­tain, to hold off." For me exer­cise has to be one of the most ben­e­fi­cial things in life that we are able to par­take in. I'm not just say­ing that because of the obvi­ous health ben­e­fits that one can get from exer­cis­ing on a reg­u­lar basis, but more so from the men­tal clar­ity that it gives a per­son.  When a per­son exer­cises on a reg­u­lar con­sis­tent basis, tox­ins from the body are nat­u­rally extracted at a higher rate. Mus­cles that would begin to atro­phy over time from lack of use, will in fact remain strong. If one of your goals is to lose weight or main­tain the weight you're at, keep­ing mus­cles strong and con­di­tioned make it much eas­ier to do so. When a person's mus­cles are strong, weight is at an ideal num­ber and tox­ins are dimin­ished, a per­son can­not help but feel bet­ter. Both phys­i­cally and emo­tion­ally. Why? Because the way a per­son phys­i­cally feels affects their emo­tional state. This bet­ter feel­ing of them­selves usu­ally trans­lates into hav­ing a bet­ter and more pos­i­tive atti­tude in life that can eas­ily be seen by sub­or­di­nates, col­leagues, friends and family.
Lead­ers who appear phys­i­cally fit are viewed as bet­ter lead­ers. Accord­ing to an arti­cle on weeklyleader.net:
"Fit­ness does so much more than just keep the extra weight off and pre­vent us from blam­ing the clean­ers for shrink­ing our clothes. It increases men­tal sta­mina and endurance as well. It helps one weather stress­ful events with aplomb, and to keep ones head when all around them are los­ing theirs. The leader of the group, the one expected to make a good deci­sion under stress and chart an effec­tive course, should take advan­tage of the extra men­tal acu­ity and sharp­ness that comes with being phys­i­cally fit."
I have to say that recently I became a lit­tle fas­ci­nated with how exer­cise was help­ing me to become a bet­ter leader and so I decided to see if any­one out there had made any kind of study on the con­nec­tion. One study that I found, from the Cen­ter for Cre­ative Lead­er­ship (CCL), found that indi­vid­u­als who exer­cise are sig­nif­i­cantly more effec­tive lead­ers than those who don't. Accord­ing to the study, exec­u­tives who exer­cise rate sig­nif­i­cantly higher on skills such as lead­ing oth­ers (inter­per­sonal savvy,  inspir­ing com­mit­ment, and cre­at­ing syn­ergy), lead­ing by per­sonal exam­ple and results ori­en­ta­tion than non-exercisers.
Prob­a­bly one of the sim­plest and eas­i­est exer­cises to do is to take a walk.  Accord­ing to the Franklin Insti­tute, walk­ing is very ben­e­fi­cial to the brain because it "increases blood cir­cu­la­tion and the oxy­gen and glu­cose that reach your brain." As you walk, you effec­tively oxy­genate your brain. Maybe this is why walk­ing can "clear your head" and help you to think better.

So the next time some­one tells you that lead­er­ship and exer­cise do not have any­thing to do with each other, you can rest assured that you know bet­ter and are (hope­fully) the wiser.
What's your favorite exercise?
Comments