64 Great Sites and Articles on Diversity and Appreciating Differences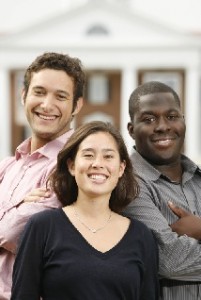 There are many differences that separate each and every one of us. For me, that is one of the things that makes life so interesting and enjoyable. Unfortunately, there are people who incorrectly assume something about another person or the group they belong to simply due to a difference. When it comes to diversity and appreciating differences, no one can honestly say that they are not interested in it. The reason for me stating such a comment is because regardless of who we are or where we come from, everyone has biases toward people we perceive to not be like ourselves. Whether it's a difference in skin color (or shade of the same skin color), difference in language, or difference in gender, we all will have some form of naturally occurring preconceived opinion of a person who is not like ourselves. That is, until we educate ourselves and/or simply become a little more informed about the other person. 
Why do I say it's a naturally occurring preconceived opinion? It's because as human beings we all have a natural curiosity to know what goes on around us. At the same time, we as human beings have a preference that every object (be it a person, place, or thing) have some form of identification or label. That's where the naturally occurring preconceived notion comes in. Whenever we are not able to readily identify or label something, our natural curiosity and thought process will want to create some form of label in order to store that object within our memory. That label may not be accurate and because of this, the memory we store in our subconscious about the object will be bias. The preconceived notion or 'bias' is based upon the information that either was available to us at the time the memory was recorded or the information we chose to pay attention to. 
What is Your Thought?  
Even if a person doesn't believe they are insulting someone, they may in fact be doing so. At the same time, the person who unknowingly is insulting another person or group is doing nothing more than showing others their own lack of knowledge. 
Below are some examples of a person making what they believe to be a polite or complementary comment but in actuality can be taken as demeaning or insulting by the other party:
A manager hiring for an open position comments on an applicant who appears to be Hispanic or Black says, "I was really impressed with his way of communicating.  So proper and eloquent." (Would that person say the same thing about a person who appeared to be white Caucasian?)
A supervisor for a bus or other public transportation company, who is known to not give many complements at all, tells two of his drivers (the only two who happen to be female on his team), "I have to say that I'm really impressed with your driving skills!"
A college student who is having trouble with a math class asks one of his peers in another class who is Chinese if he would mind helping him with a math problem he is having in the other course.  The Chinese student asks him why him since he doesn't know him outside of the class they both share and the class they are sharing is an art course.
There are many websites and articles on the internet that discuss the subject of diversity. Below is a listing of some of the better free sites and articles I've come across on diversity and the appreciation of differences. These are by no means all the best sites and articles out there, but simply one listing.
The goal here is that you or someone you know will benefit from the information provided in these websites and articles. If there is a site or article, not listed below, that you believe will help others, please feel free to share it with the rest of us in the comment section at the bottom of this list!
Recommended Reading
 
Comments