Re-Branding Yourself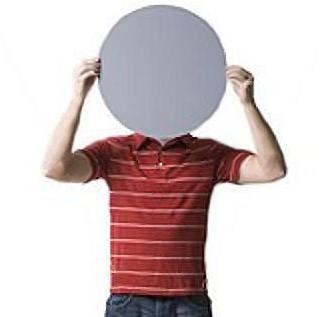 I was recently at a great net­work­ing and pro­fes­sional devel­op­ment event in down­town Hart­ford, CT. Nope, not the "get­Mo­ti­vated tour" with Colin Pow­ell, Steve Forbes and oth­ers (even though I heard that was a great event in itself), but another one a day later orga­nized by a few local pro­fes­sional orga­ni­za­tions.  The main keynote speaker gave a pre­sen­ta­tion about "Re-Branding Your­self: How Do You Rebrand Your­self in this Cur­rent Busi­ness Envi­ron­ment?" and it made me think about how many peo­ple today don't real­ize the impor­tance of how their brand is seen.
If you don't know or aren't aware of what I'm talk­ing about, a brand is how another per­son or orga­ni­za­tion sees you and the ser­vices you pro­vide (or don't pro­vide). Your "per­sonal brand" is key to the suc­cess of what­ever you wish to do with your life. How do you dif­fer­en­ti­ate your­self from your competitors?
Don't kid your­self into think­ing that you don't have a brand 'cause we all have one!
Accord­ing to William Aruda, author of an excel­lent book on per­sonal brand­ing called Career Dis­tinc­tion, a brand is a "unique promise of value".
Recently, I wit­nessed a per­son intro­duc­ing some­one else at a busi­ness func­tion by say­ing, "John, this is Lisa Smith. She's our mar­ket­ing ana­lyst." What was inter­est­ing is that later at the same func­tion I had a chance to have a con­ver­sa­tion with Lisa and what I real­ized is that she didn't think of her­self sim­ply as a mar­ket­ing ana­lyst and she shouldn't. Dur­ing the course of our con­ver­sa­tion, I dis­cov­ered that she was a lot more than a mar­ket­ing ana­lyst. In fact, she had expe­ri­ence run­ning her own mar­ket­ing com­pany as well as orga­niz­ing and run­ning mar­ket­ing cam­paigns for mul­ti­ple clients. That's more than a mar­ket­ing ana­lyst usu­ally does.
The rea­son I share the above story is that Lisa allowed some­one else to cre­ate her brand. Whether we'd like to admit it or not, first impres­sions are impor­tant. So regard­less of how Lisa per­ceives her­self, she has been branded as a mar­ket­ing ana­lyst in the minds of the per­son who intro­duced her and those she was intro­duced to. The good news is that although Lisa was branded by some­one else, she has the option to re-brand her­self! Have you ever found your­self in a sim­i­lar sce­nario where some­one intro­duces you with a title you did not nec­es­sar­ily expect or want?
If you don't pur­pose­fully cre­ate your own brand, oth­ers will cre­ate your brand for you.
Here are some ques­tions to ask your­self in order to gauge how your brand is being perceived:
How do peo­ple see you when they think about you?
What is the first thing that comes into a person's mind when they see your picture?
What is the first thing that comes into a person's mind when they meet you?
What image do peo­ple per­ceive when they hear your name men­tioned? Is it neg­a­tive or positive?
For myself, the above ques­tions help me gauge how my per­sonal brand is seen by oth­ers. I'm always look­ing for ways to improve my own per­sonal brand so I actu­ally pose the above ques­tions to peo­ple I know and trust. If you want to know how your brand is seen, ask some­one that you trust to tell you what is the first thing that comes to mind when they see you (this doesn't have to be only some­one in your net­work. For this exer­cise, some­one you trust to give you a sin­cere and hon­est opin­ion may be some­one you do not even know. You want sin­cere feed­back about how your brand is seen). If it's some­thing you did not expect or did not want to hear, then it may be time to start re-branding yourself.
Some Great Exam­ples of Branding
Suc­cess­ful indi­vid­u­als for­mu­late a strate­gic intent and exe­cute to that intent for mar­ket suc­cess. Whether your busi­ness is in pro­vid­ing a prod­uct or ser­vice or whether it's being seen as an expert in a par­tic­u­lar nitch.
What comes to mind when you see the pic­tures below?
For each of the indi­vid­u­als above, what ever comes to mind, you can be sure that the same thing comes to the mind for a large por­tion of the pop­u­la­tion in the North Amer­ica. Why? Because these peo­ple have pur­pose­fully cre­ated their own per­sonal brand and regard­less of what your opin­ion is of them, there image auto­mat­i­cally brings their prod­uct or ser­vice to mind.  That's the power of a strong per­sonal brand!
What does your per­sonal brand tell oth­ers about what you do?
What does your per­sonal brand tell oth­ers about what you can provide? What do you want your per­sonal brand to say?
Any ideas on how some­one can improve or change their per­sonal brand? What are your thoughts?
Comments