Re-branding Yourself (Part 2): More On Personal Branding and Some Great Resources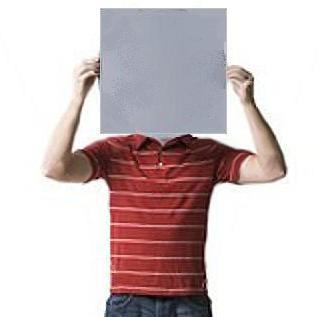 At the request of many who wrote to me about my "Re-Branding Your­self" post I've writ­ten a con­tin­u­a­tion on the sub­ject of "Branding/Re-Branding". Thanks for all the emails and com­ments received!
Radio City Music Hall was packed to capac­ity with many of the enter­tain­ment industry's elite and tele­vi­sion crews were ensur­ing that 27 mil­lion peo­ple were able to watch live. The show was not even an hour old when WOW, what a shock! The peo­ple in atten­dance and watch­ing on TV the 2009 Video Music Awards (VMAs) wit­nessed Kanye West inter­rupt Tay­lor Swift's accep­tance speech for Best Female Video to basi­cally say that another artist nom­i­nated for the same award should have won. Do you think Kanye West's brand was affected by what he did? You bet­ter believe that it was.
The brand­ing process for a per­son, includ­ing myself, is a never end­ing, ongo­ing process that a per­son needs to be aware of. Why? Because every­thing we do and say, and every­thing we don't do and say, affects our per­sonal brand. (Author's Note: There's no need to be para­noid, just be aware of it.

 )
Tak­ing a look at what a brand is, here are some def­i­n­i­tions for "brand" that I found online:
Accord­ing to Bizzia.com:
Intan­gi­ble asset sim­i­lar to your reputation:
Gen­er­ated through a con­sis­tent mes­sage of that rep­u­ta­tion com­mu­ni­cated through adver­tis­ing, cus­tomer ser­vice , com­mu­nity rela­tions, con­sumer experience/word-of-mouth, etc.,
And thereby cre­at­ing aware­ness of that rep­u­ta­tion among consumers
Accord­ing to BusinessDictionary.com:
Entire process involved in cre­at­ing a unique name and image for a prod­uct (good or ser­vice) in the con­sumers' mind, through adver­tis­ing cam­paigns with a con­sis­tent theme. Brand­ing aims to estab­lish a sig­nif­i­cant and dif­fer­en­ti­ated pres­ence in the mar­ket that attracts and retains loyal customers.
What is Your Brand?
Brands enable com­pa­nies to dif­fer­en­ti­ate them­selves:  How do you dif­fer­en­ti­ate your­self from your competitors?
A per­sonal brand needs an out­let in order to show­case a prod­uct or ser­vice: What are you doing to show­case who you are and why some­one should work with or be asso­ci­ated with you?
A brand shows the vision of the enter­prise: What is your vision and your long term plan to achieve it?
"Every human being is a brand, the way you social­ize, who you know, what you say."
I recently wrote a brief arti­cle called "Re-Branding Your­self". I've received many great com­ments on the arti­cle, both from peo­ple vis­it­ing my blog as well as from friends and col­leagues on social net­work­ing and pro­fes­sional asso­ci­a­tion sites and I am truly grate­ful. One group of com­ments that had valu­able insights to the top­ics of Brand­ing and Re-Branding came from the LinkedIn group "Har­vard Busi­ness Review". With per­mis­sion, I'm shar­ing some of these com­ments below.
"We are all part of a busi­ness com­mu­nity of some sort, just as prod­ucts are part of an indus­try. One must renew and update their brand or lose mar­ket share (brand­ing). When I was a child — now I am really dat­ing myself — we referred to ath­letic shoes as KEDs, copiers as Xerox machines and hot tubs as Jacuzzis. These prod­ucts were branded. They lost mar­ket share. Why? Did they think that once they reached the top, they would stay there?
LOL One needs to stay cur­rent, edu­cated in their field and become an adven­tur­ous and inno­v­a­tive leader. I had a com­pany motto that assisted in my brand­ing, "Do it first. Do it right. Do it now." The phrase that fol­lowed me in my com­mu­nity was, "She gets things done."
Is there a phrase that is used in describ­ing you in your work­place? Is it the same as the vision that you have for yourself?"
- Jaca­lyn Smith, Exec­u­tive Vice Chair­man / Pres­i­dent of BCI
"Brand­ing is a per­cep­tion. For brand to last long, it must have some­thing inside that lifts it up just like air inside the bal­loon and some­thing that draws your atten­tion just like the colour on the out­side of the bal­loon. You must main­tain the air level (generic value) within and adjust your col­ors out­side as view­ers like (brand renovation)."
-Prakash Dud­hat, Expe­ri­enced Admin­is­tra­tor in Edu­ca­tion Consultancy.
"There are many rea­sons exec­u­tives take a hard look at their per­sonal brands. I am work­ing with an exec out of Cal­i­for­nia who is (truly) a leader in his field. His name and pic­ture have been plas­tered across notable busi­ness pub­li­ca­tions. Now he wants to shift his focus.
How can he do this so that it is cred­i­ble and gen­uine, with­out seem­ing fleet­ing? This is per­sonal brand­ing, too. As long as the moti­va­tion and mar­ket­ing is based in authen­tic­ity, it can be done effec­tively. Another exam­ple: One of my clients on the East Coast has built a very vis­i­ble rep­u­ta­tion as the CEO of a leader in their sec­tor. How­ever, if you ask peo­ple what he stands for, few can artic­u­late his val­ues, his pas­sions, his mis­sion. They all know him as "a great guy" who leads a suc­cess­ful com­pany. This also indi­cates the need to grow his per­sonal brand.
Per­sonal Brand­ing is the prac­tice of devel­op­ing and mar­ket­ing your rep­u­ta­tion. Since per­cep­tion is formed on behav­ior, we have to start with actions. Then, we look at all the ways your brand comes to life — through your brand char­ac­ter, per­son­al­ity, pos­tur­ing, rela­tion­ships, etc.
Feed­back is crit­i­cal as we can often think we're per­ceived dif­fer­ently than oth­ers see us. This isn't always bad! Often times, when I work with clients on the feed­back por­tion of our process, we uncover brand gems that reveal oppor­tu­nity we couldn't have fore­seen. Feed­back is always a gift — it reveals oppor­tu­nity to make progress towards our desired brand."
-Lida Cit­roen, Owner and Prin­ci­pal of LIDA360, LLC
"For famous brands like Mer­cedes or McDon­alds, it is easy to make sur­veys to know what the cus­tomers think of your prod­ucts and services.
How do you test your per­sonal brand if you are a small busi­ness owner?
If you ask only peo­ple who know you in your net­work you miss the gen­eral impres­sion you give by respond­ing to con­ver­sa­tions, by mak­ing bogs and web­sites. There is one tool, www.onlineidcalculator.com that gives an idea of your pres­ence on the web but it is not qualitative.
I would like to empha­sis that build­ing your per­sonal brand is not only for small busi­ness own­ers or peo­ple who have been laid off and look­ing for a job. Start build­ing now before you need it.
How do you influ­ence the way peo­ple per­ceive you on the internet?
1 — What you do and say on the web will stay for­ever, so make pro­fes­sional com­ments. Be aware of your lan­guage, and jokes: ask your­self if it is com­pat­i­ble with the image you want to project?
2 — Start to use tools in LinkedIn: par­tic­i­pate in groups, ask and answer ques­tions that posi­tion you as an expert. Build your rep­u­ta­tion in your field. Use Slideshare, polls and blogs on your home page. Use the social media that reflects your poten­tial client or employer interests.
3 — Make a pro­fes­sional blog, with Blog­ger it is very easy. You can also join a Yahoo group or cre­ate one. Put links on your web site from expert blogs and web­sites to gain credibility.
4 — Vol­un­teer to make events such as pre­sen­ta­tions and train­ings to your local indus­try chap­ters or your poten­tial clients asso­ci­a­tion. This will be men­tioned by oth­ers than you. It is always bet­ter to be referred by word of mouth."
-Anne Egros, Owner, Inter­na­tional Busi­ness Coach at Zest & Zen Inter­na­tional LLC
Some Great Arti­cles and Online Resources
"The Return of the Per­sonal Brand" by Gill Corkindale
"11 Ways to Build Your Per­sonal Brand" by Gill Corkinda
"Per­sonal Brand­ing 101: How to Dis­cover and Cre­ate Your Brand" by Dan Schawbel
"Per­sonal Brand­ing Becomes a Neces­sity in Dig­i­tal Age" by Mark Glaser
"4 Steps to Per­sonal Brand­ing Suc­cess" by Dan Schawbel
"The Brand Called You" by Tom Peters
"Build­ing your Per­sonal Brand" by Kevin Liebl
"Me Incor­po­rated, Your Own Mag­netic Brand" by Ran­dall Frost
Per­sonal Brand­ing & Career Self-Marketing Tools for Job-Seekers and Career Activists
Per­sonal Brand­ing: Strengths Assess­ment Tool
10 Best of Per­sonal Brand­ing Strate­gies, Lessons, and News
What is per­sonal brand­ing and why is it so important?
Some Online Tools That Can Be Used for Mon­i­tor­ing a Per­sonal Brand
What are some of your favorite online tools, books and arti­cles on per­sonal branding?
How do you see yourself?
How do you want oth­ers to see you?
How do you want oth­ers to think of you or the unique ser­vices your provide?
Comments