Wise Words – 106 Maxims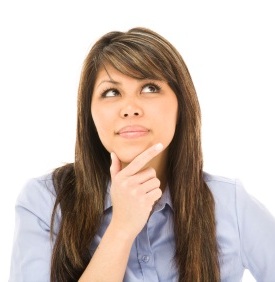 The Scottish writer and historian Thomas Carlyle once said, "Every man I meet is my superior in that I may learn from him." This has always been a thought-provoking quote for me because every day I make it a point to keep an open mind and to learn as much as I can. Having been in so many roles and leadership positions throughout my life, I can't help but be amazed at how much I've yet to learn and how much I'm still learning every single day. Do you ever find times when you realize you have a lot to learn?
Here are some maxims, messages and quotes that I've heard over the years that have helped me to grow as a leader, as a friend and as a person. They are not my sayings but words that I've come to appreciate and take to heart. Many of them are by that infamous author known only by the name "anonymous". These have helped me to better understand and enjoy life, as well as enjoy the company of others more fully. My hope here is that you find some of these helpful to you:
Never complain about what you permit.
A miracle can happen as quickly as a tragedy can.
A person's rewards in life are determined by the kinds of problems that person is willing to solve for others.
A person's success is greatly determined by what they are willing to ignore.
A tired mind is very rarely able to make good decisions.
A person's chosen focus is the world they have chosen for themselves.
A wise man's question contains half the answer. – Solomon Ibn Gabirol
An uncommon dream always requires uncommon patience.
Anger is simply passion requiring an appropriate focus.
Anything permitted increases.
A person's belief system is often chosen for comfort or for change.
Anything that keeps your attention has become your master.
Be a good listener. Your ears will never get you in trouble. –Frank Tyger
Changes in a person's life will always be proportionate to a person's knowledge.
A person is never promoted until they become overqualified for their present assignment.
Circumstances do not make the man, they reveal him. – James Allen
Conduct permitted is conduct taught.
Creativity is the search for options; Focus is the elimination of them.
A person will best remember something that they teach.
Debt is emptying your future to fill up your presence.
Defeat is not the worst of failures. Not to have tried is the true failure. – George Edward Woodberry
Distrust often destroys passion.
Every environment requires a code of conduct for entering or remaining in it.
Every miracle often begins with a conversation.
Every person falls, the great persons get back up.
A person's future is often decided by what that person is willing to change.
Failure is not an event but merely an opinion.
Flattery is speaking good words for the wrong reason.
Giving is the only proof you have conquered greed.
Go to places where you are celebrated rather than to places where you are tolerated.
Greatness is not the absence of a flaw it's the willingness to overcome it.
Information births confidence.
It's always better to be prepared without an opportunity, than to have an opportunity and not be prepared.
Jealousy is believing that someone else received what you deserved.
Joy is the holy fire that keeps our purpose warm and our intelligence aglow. – Helen Keller
Loss is often the first step towards change.
Memory is more enslaving than any injustice.
A person's respect for time is often a prediction of that person's financial future.
Mentors are truly important. Mentorship creates success without the waiting.
Money does not change you; it only magnifies what you already are.
Money is simply a reward for solving problems.
Motivation is what gets you started. Habit is what keeps you going.
A person's reaction to greatness reveals their humility.
Never complain about what is happening to you in the present if you are unwilling to walk towards your goals in the future.
Never discuss your problem with someone incapable of solving it.
Never give more time to a critic than you would give to a friend.
No one is ever as they first appear.
Nothing would ever be attempted if all possible objections must first be overcome. – Samuel Johnson
One of the quickest cures for ingratitude is loss.
One should never gaze at something that does not belong in their future.
Only a fool negotiates with a giver.
Our unwillingness to trust to right person will create more losses than the mistake of trusting the wrong person.
People do not drown by falling in the water, they drown by staying there.
People don't always remember what you say; they always remember how they felt when you said it.
Procrastination is the thief of time. – E. Young
Silence cannot be misquoted.
Someone is not old until their regrets take the place of their dreams.
Sometimes it's the smallest decisions that can change your life.
Stop looking to where you've been and start looking towards where you can be.
Struggle is the proof that you have not been conquered.
Successful people do daily what unsuccessful people do occasionally.
The clearer a person's goals, the greater their faith in achieving those goals.
The habit of giving only enhances the desire to give. – Walt Whitman
The kindest word is an unkind word unsaid.
The magnetism of one's kindness will always outlast the memory of one's genius.
The most dangerous person in one's life is the person who feeds one's doubts.
The only reason a person fails is broken focus.
The pain of one's past will often decide one's passion for the future.
The pessimist complains about the wind; the optimist expects it to change; the realist… adjusts the sails. – William Arthur Ward
The problem a person solves determines the rewards they receive.
The problem closest to you is usually the door out of trouble.
The proof of mediocrity is the resentment of excellence.
The proof of respect is the investment of time.
The right thing at the wrong time becomes the wrong thing.
The road to someday leads to the town of nowhere –Tony Robbins.
The secret of a person's future is always hidden in their daily routine.
The secret to knowing a person is to know that person's memories.
The unthankful are often the same people who are always unhappy.
The way a person reacts, reveals their character.
The wise never discuss what they want others to forget.
There are two ways to increase wisdom: By making mistakes and by listening to mentors.
Time will always expose what interrogation will not.
We always have something in our hands that can create anything we want in the future.
We become what we think about – Earl Nightingale (from The Strangest Secret in the World)
What a person can tolerate, a person cannot change.
What a person does is what a person believes.
What a person respects, they often attract.
What one repeatedly hears, one eventually believes.
What you are able to walk away from you have mastered; what you are not able to walk away from has mastered you.
What you are will always outlast what people say you are.
What you do daily will determine what you become permanently.
What you focus on with your thoughts and feelings is often what you attract into your life.
What you say is not as important as what others remember.
When speaking with people, those who ask the questions determine the quality of the conversation.
When wrong people leave your life, wrong things stop happening.
When you want something you've never done, you must be willing to do something you've never done.
When your heart decides a destination, your mind will design the map to reach it.
Where a person is matters as much as what a person is.
Where you are determines who sees you.
Winners are basically ex-losers who got mad.
You will only be remembered in life for two things: The problems you solve or the ones you create.
You'll always miss 100% of the shots you don't take.
Your focus decides your feelings.
Your future is decided by who you choose to believe.
Your self-portrait determines your self-conduct.
Your significance in life is not in how similar you are to someone else; it's in how different you are.
  What are some sayings or quotes that have helped you in your life?
Comments