Wise Words – 106 Maxims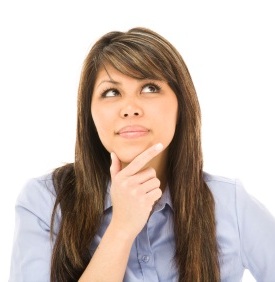 The Scot­tish writer and his­to­rian Thomas Car­lyle once said, "Every man I meet is my supe­rior in that I may learn from him." This has always been a thought-provoking quote for me because every day I make it a point to keep an open mind and to learn as much as I can. Hav­ing been in so many roles and lead­er­ship posi­tions through­out my life, I can't help but be amazed at how much I've yet to learn and how much I'm still learn­ing every sin­gle day. Do you ever find times when you real­ize you have a lot to learn?
Here are some max­ims, mes­sages and quotes that I've heard over the years that have helped me to grow as a leader, as a friend and as a per­son. They are not my say­ings but words that I've come to appre­ci­ate and take to heart. Many of them are by that infa­mous author known only by the name "anony­mous". These have helped me to bet­ter under­stand and enjoy life, as well as enjoy the com­pany of oth­ers more fully. My hope here is that you find some of these help­ful to you:
Never com­plain about what you permit.
A mir­a­cle can hap­pen as quickly as a tragedy can.
A person's rewards in life are deter­mined by the kinds of prob­lems that per­son is will­ing to solve for others.
A person's suc­cess is greatly deter­mined by what they are will­ing to ignore.
A tired mind is very rarely able to make good decisions.
A person's cho­sen focus is the world they have cho­sen for themselves.
A wise man's ques­tion con­tains half the answer. – Solomon Ibn Gabirol
An uncom­mon dream always requires uncom­mon patience.
Anger is sim­ply pas­sion requir­ing an appro­pri­ate focus.
Any­thing per­mit­ted increases.
A person's belief sys­tem is often cho­sen for com­fort or for change.
Any­thing that keeps your atten­tion has become your master.
Be a good lis­tener. Your ears will never get you in trou­ble. –Frank Tyger
Changes in a person's life will always be pro­por­tion­ate to a person's knowledge.
A per­son is never pro­moted until they become overqual­i­fied for their present assignment.
Cir­cum­stances do not make the man, they reveal him. – James Allen
Con­duct per­mit­ted is con­duct taught.
Cre­ativ­ity is the search for options; Focus is the elim­i­na­tion of them.
A per­son will best remem­ber some­thing that they teach.
Debt is emp­ty­ing your future to fill up your presence.
Defeat is not the worst of fail­ures. Not to have tried is the true failure. – George Edward Woodberry
Dis­trust often destroys passion.
Every envi­ron­ment requires a code of con­duct for enter­ing or remain­ing in it.
Every mir­a­cle often begins with a conversation.
Every per­son falls, the great per­sons get back up.
A person's future is often decided by what that per­son is will­ing to change.
Fail­ure is not an event but merely an opinion.
Flat­tery is speak­ing good words for the wrong reason.
Giv­ing is the only proof you have con­quered greed.
Go to places where you are cel­e­brated rather than to places where you are tolerated.
Great­ness is not the absence of a flaw it's the will­ing­ness to over­come it.
Infor­ma­tion births confidence.
It's always bet­ter to be pre­pared with­out an oppor­tu­nity, than to have an oppor­tu­nity and not be prepared.
Jeal­ousy is believ­ing that some­one else received what you deserved.
Joy is the holy fire that keeps our pur­pose warm and our intel­li­gence aglow. — Helen Keller
Loss is often the first step towards change.
Mem­ory is more enslav­ing than any injustice.
A person's respect for time is often a pre­dic­tion of that person's finan­cial future.
Men­tors are truly impor­tant. Men­tor­ship cre­ates suc­cess with­out the waiting.
Money does not change you; it only mag­ni­fies what you already are.
Money is sim­ply a reward for solv­ing problems.
Moti­va­tion is what gets you started. Habit is what keeps you going.
A person's reac­tion to great­ness reveals their humility.
Never com­plain about what is hap­pen­ing to you in the present if you are unwill­ing to walk towards your goals in the future.
Never dis­cuss your prob­lem with some­one inca­pable of solv­ing it.
Never give more time to a critic than you would give to a friend.
No one is ever as they first appear.
Noth­ing would ever be attempted if all pos­si­ble objec­tions must first be overcome. – Samuel Johnson
One of the quick­est cures for ingrat­i­tude is loss.
One should never gaze at some­thing that does not belong in their future.
Only a fool nego­ti­ates with a giver.
Our unwill­ing­ness to trust to right per­son will cre­ate more losses than the mis­take of trust­ing the wrong person.
Peo­ple do not drown by falling in the water, they drown by stay­ing there.
Peo­ple don't always remem­ber what you say; they always remem­ber how they felt when you said it.
Pro­cras­ti­na­tion is the thief of time. – E. Young
Silence can­not be misquoted.
Some­one is not old until their regrets take the place of their dreams.
Some­times it's the small­est deci­sions that can change your life.
Stop look­ing to where you've been and start look­ing towards where you can be.
Strug­gle is the proof that you have not been conquered.
Suc­cess­ful peo­ple do daily what unsuc­cess­ful peo­ple do occasionally.
The clearer a person's goals, the greater their faith in achiev­ing those goals.
The habit of giv­ing only enhances the desire to give. – Walt Whit­man
The kind­est word is an unkind word unsaid.
The mag­net­ism of one's kind­ness will always out­last the mem­ory of one's genius.
The most dan­ger­ous per­son in one's life is the per­son who feeds one's doubts.
The only rea­son a per­son fails is bro­ken focus.
The pain of one's past will often decide one's pas­sion for the future.
The pes­simist com­plains about the wind; the opti­mist expects it to change; the real­ist… adjusts the sails. – William Arthur Ward
The prob­lem a per­son solves deter­mines the rewards they receive.
The prob­lem clos­est to you is usu­ally the door out of trouble.
The proof of medi­oc­rity is the resent­ment of excellence.
The proof of respect is the invest­ment of time.
The right thing at the wrong time becomes the wrong thing.
The road to some­day leads to the town of nowhere –Tony Robbins.
The secret of a person's future is always hid­den in their daily routine.
The secret to know­ing a per­son is to know that person's memories.
The unthank­ful are often the same peo­ple who are always unhappy.
The way a per­son reacts, reveals their character.
The wise never dis­cuss what they want oth­ers to forget.
There are two ways to increase wis­dom: By mak­ing mis­takes and by lis­ten­ing to mentors.
Time will always expose what inter­ro­ga­tion will not.
We always have some­thing in our hands that can cre­ate any­thing we want in the future.
We become what we think about – Earl Nightin­gale (from The Strangest Secret in the World)
What a per­son can tol­er­ate, a per­son can­not change.
What a per­son does is what a per­son believes.
What a per­son respects, they often attract.
What one repeat­edly hears, one even­tu­ally believes.
What you are able to walk away from you have mas­tered; what you are not able to walk away from has mas­tered you.
What you are will always out­last what peo­ple say you are.
What you do daily will deter­mine what you become permanently.
What you focus on with your thoughts and feel­ings is often what you attract into your life.
What you say is not as impor­tant as what oth­ers remember.
When speak­ing with peo­ple, those who ask the ques­tions deter­mine the qual­ity of the conversation.
When wrong peo­ple leave your life, wrong things stop happening.
When you want some­thing you've never done, you must be will­ing to do some­thing you've never done.
When your heart decides a des­ti­na­tion, your mind will design the map to reach it.
Where a per­son is mat­ters as much as what a per­son is.
Where you are deter­mines who sees you.
Win­ners are basi­cally ex-losers who got mad.
You will only be remem­bered in life for two things: The prob­lems you solve or the ones you create.
You'll always miss 100% of the shots you don't take.
Your focus decides your feelings.
Your future is decided by who you choose to believe.
Your self-portrait deter­mines your self-conduct.
Your sig­nif­i­cance in life is not in how sim­i­lar you are to some­one else; it's in how dif­fer­ent you are.
  What are some say­ings or quotes that have helped you in your life?
Comments