52 Powerful Quotes on Leadership, Action and Motivation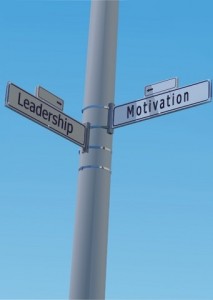 Why do we like quotes so much? A good rea­son for many of us is that you don't have to read a book to get to the point. Quotes can be very short, straight to the point and thought pro­vok­ing. Some­times, there's just so much wis­dom and life expe­ri­ences in one short sen­tence that you can almost sense and under­stand what the author has gone through to reach the point they are attempt­ing to make! Here are some quotes that have thought pro­vok­ing to me in my own lead­er­ship jour­ney. Do you rec­og­nize any of these?
"I am more afraid of an army of 100 sheep led by a lion than an army of 100 lions led by a sheep." —Charles Mau­rice de Talleyrand-Périgord
 "A leader has to be able to change an orga­ni­za­tion that is dream­less, soul­less and vision­less … someone's got to make a wakeup call." —War­ren Bennis
 "Although some peo­ple think that life is a bat­tle, it is actu­ally a game of giv­ing and receiv­ing." —Flo­rence Scovel Shinn
 "A boss cre­ates fear, a leader, con­fi­dence. A boss fixes blame, a leader cor­rects mis­takes. A boss knows all, a leader asks ques­tions. A boss makes work drudgery, a leader makes it inter­est­ing." —Rus­sell H. Ewing, Author
"A fright­ened cap­tain makes a fright­ened crew." —Lis­ter Sin­clair, Playwright/Broadcaster
 "As you enter posi­tions of trust and power, dream a lit­tle before you think." —Toni Mor­ri­son, Author
"Becom­ing a leader is syn­ony­mous with becom­ing your­self. It is pre­cisely that sim­ple, and it is also that dif­fi­cult." —War­ren Bennis
"A life of reac­tion is a life of slav­ery, intel­lec­tu­ally, and spir­i­tu­ally. One must fight for a life of action, not reac­tion." —Rita Mae Brown, Mys­tery Author
 "A teacher affects eter­nity. He can never tell where his influ­ence stops." —Henry B. Adams, Amer­i­can Historian
"If your actions inspire oth­ers to dream more, learn more, do more, and become more, you are a leader." —John Quincy Adams
 "Courage is not the absence of fear, but rather the judg­ment that some­thing else is more impor­tant than fear" —Ambrose Red­moon, Amer­i­can Philosopher
"Dif­fi­cul­ties are meant to rouse, not dis­cour­age." —William Ellery Chan­ning, Psy­chol­o­gist
"There is noth­ing so use­less as doing effi­ciently that which should not be done at all." —Peter Drucker
 "Dis­ci­pline is the bridge between goals and accom­plish­ments." —Jim Rohn, Author/Motivator
"Don't be too timid and squea­mish about your actions. All life is an exper­i­ment. The more exper­i­ments you make the bet­ter." —Ralph Waldo Emerson
"Every­one lives by sell­ing some­thing." —Robert Louis Stevenson
 "I have more fun, and enjoy more finan­cial suc­cess, when I stop try­ing to get what I want and start help­ing other peo­ple get what they want." —Spencer John­son, Busi­ness Author
"A life spent mak­ing mis­takes is not only more hon­or­able but more use­ful than a life spent in doing noth­ing." —George Bernard Shaw
 "I must fol­low the peo­ple. Am I not their leader?" —Ben­jamin Disraeli
"If the rate of change on the out­side exceeds the rate of change on the inside, the end is near" —Jack Welch
"If you don't think about the future, you won't have one." —Henry Ford
"Most peo­ple suc­ceed because they are deter­mined to. Peo­ple of mediocre abil­ity some­times achieve out­stand­ing suc­cess because they don't know when to quit." —George Allen, Foot­ball Coach
 "It takes a tremen­dous act of courage to admit to your­self that you are not defec­tive in any way what­so­ever." —Cheri Huber, Author/Zen Philosopher
"Noth­ing is so fatigu­ing as the eter­nal hang­ing on of an uncom­pleted task." —William James
"It's so hard when con­tem­plated in advance and so easy when you do it." —Robert Pir­sig, Philosopher/Author
"Lead­ers don't cre­ate fol­low­ers, they cre­ate more lead­ers." —Tom Peters
"Most of the suc­cess­ful peo­ple I've known are the ones who do more lis­ten­ing than talk­ing." —Bernard Baruch
 "Ninety-nine per­cent of fail­ures come from peo­ple who have a habit of mak­ing excuses." —George Wash­ing­ton Carver
"No pes­simist ever dis­cov­ered the secrets of the stars, or sailed to an uncharted land, or opened a new heaven to the human spirit." —Helen Keller
"Noth­ing great was ever cre­ated with­out enthu­si­asm." —Ralph Waldo Emerson
 "One mea­sure of lead­er­ship is the cal­iber of peo­ple who choose to fol­low you." —Den­nis A. Peer, Man­age­ment Consultant
"Patience and per­se­ver­ance have a mag­i­cal effect before which dif­fi­cul­ties dis­ap­pear and obsta­cles van­ish." —John Quincy Adams
"Noth­ing so con­clu­sively proves a man's abil­ity to lead oth­ers as what he does from day to day to lead him­self." —Thomas J. Wat­son, For­mer CEO, IBM
 "Peo­ple can be divided into two classes: those who go ahead and do some­thing, and those peo­ple who sit still and inquire, why wasn't it done the other way?" —Oliver Wen­dell Holmes
"Ques­tion: How many legs does a dog have if you call the tail a leg? Answer: Four; call­ing a tail a leg doesn't make it a leg." —Abra­ham Lincoln
"Show me a man who can­not bother to do lit­tle things and I'll show you a man who can­not be trusted to do big things." —Lawrence D. Bell, Founder, Bell Aircraft
"Start by doing what's nec­es­sary, then what's pos­si­ble, and sud­denly you are doing the impos­si­ble." —St. Francis
"The best exec­u­tive is the one who has sense enough to pick good peo­ple to do what he wants done, and self-restraint to keep from med­dling with them while they do it." —Theodore Roosevelt
"The best way out is always through." —Robert Frost
 "The first law of suc­cess is con­cen­tra­tion, to bend all the ener­gies to one point, and to go directly to that point, look­ing nei­ther to the right, nor to the left." —William Matthews, Journalist
"The first respon­si­bil­ity of a leader is to define real­ity." —Max DePree, Busi­ness Consultant/Author
"The lead­er­ship instinct you are born with is the back­bone. Then you develop the funny bone and the wish­bone that go with it." —Elaine Agather, CEO, JPMor­gan Bank
"The older I get the more wis­dom I find in the ancient rule of tak­ing first things first. A process which often reduces the most com­plex human prob­lem to a man­age­able pro­por­tion." —Dwight D. Eisenhower
"The rea­son most major goals are not achieved is that we spend our time doing sec­ond things first." —Robert J. McK­ain, Man­age­ment Consultant
"The best way to pre­dict the future is to cre­ate it." —Peter Drucker
"The first duty of a leader is opti­mism. How does your sub­or­di­nate feel after meet­ing with you? Does he feel uplifted? If not, you are not a leader." —Field Mar­shal Montgomery
 "Those that are most slow in mak­ing a promise are the most faith­ful in the per­for­mance of it." —Jean-Jacques Rousseau
"Too many peo­ple are think­ing of secu­rity instead of oppor­tu­nity. They seem to be more afraid of life than death." —James F. Bymes, Sec­re­tary of State
"What would be the use of immor­tal­ity to a per­son who can­not use well a half an hour?" —Ralph Waldo Emerson
"When I'm get­ting ready to per­suade a per­son, I spend one-third of the time think­ing about myself, what I'm going to say, and two-thirds of the time think­ing about him and what he is going to say." —Abra­ham Lincoln
"Always think of what you have to do as easy and it will be." —Emile Coue, Psychologist
"Peo­ple often say that moti­va­tion doesn't last. Well, nei­ther does bathing — that's why we rec­om­mend it daily." –Zig Ziglar
Hope you enjoyed read­ing some of these quotes! If so, and you'd like to com­ment, please do so. If not, then let us know and why!
What are some of your favorite lead­er­ship, action and moti­va­tion quotes?
Comments