52 Powerful Quotes on Leadership, Action and Motivation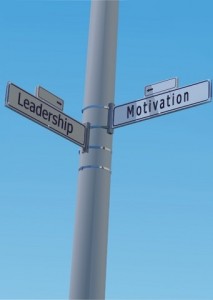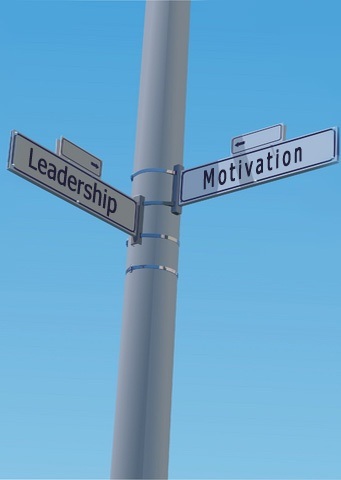 Why do we like quotes so much? A good reason for many of us is that you don't have to read a book to get to the point. Quotes can be very short, straight to the point and thought provoking. Sometimes, there's just so much wisdom and life experiences in one short sentence that you can almost sense and understand what the author has gone through to reach the point they are attempting to make! Here are some quotes that have thought provoking to me in my own leadership journey. Do you recognize any of these?
"I am more afraid of an army of 100 sheep led by a lion than an army of 100 lions led by a sheep." —Charles Maurice de Talleyrand-Périgord
 "A leader has to be able to change an organization that is dreamless, soulless and visionless … someone's got to make a wakeup call." —Warren Bennis
 "Although some people think that life is a battle, it is actually a game of giving and receiving." —Florence Scovel Shinn
 "A boss creates fear, a leader, confidence. A boss fixes blame, a leader corrects mistakes. A boss knows all, a leader asks questions. A boss makes work drudgery, a leader makes it interesting." —Russell H. Ewing, Author
"A frightened captain makes a frightened crew." —Lister Sinclair, Playwright/Broadcaster
 "As you enter positions of trust and power, dream a little before you think." —Toni Morrison, Author
"Becoming a leader is synonymous with becoming yourself. It is precisely that simple, and it is also that difficult." —Warren Bennis
"A life of reaction is a life of slavery, intellectually, and spiritually. One must fight for a life of action, not reaction." —Rita Mae Brown, Mystery Author
 "A teacher affects eternity. He can never tell where his influence stops." —Henry B. Adams, American Historian
"If your actions inspire others to dream more, learn more, do more, and become more, you are a leader." —John Quincy Adams
 "Courage is not the absence of fear, but rather the judgment that something else is more important than fear" —Ambrose Redmoon, American Philosopher
"Difficulties are meant to rouse, not discourage." —William Ellery Channing, Psychologist
"There is nothing so useless as doing efficiently that which should not be done at all." —Peter Drucker
 "Discipline is the bridge between goals and accomplishments." —Jim Rohn, Author/Motivator
"Don't be too timid and squeamish about your actions. All life is an experiment. The more experiments you make the better." —Ralph Waldo Emerson
"Everyone lives by selling something." —Robert Louis Stevenson
 "I have more fun, and enjoy more financial success, when I stop trying to get what I want and start helping other people get what they want." —Spencer Johnson, Business Author
"A life spent making mistakes is not only more honorable but more useful than a life spent in doing nothing." —George Bernard Shaw
 "I must follow the people. Am I not their leader?" —Benjamin Disraeli
"If the rate of change on the outside exceeds the rate of change on the inside, the end is near" —Jack Welch
"If you don't think about the future, you won't have one." —Henry Ford
"Most people succeed because they are determined to. People of mediocre ability sometimes achieve outstanding success because they don't know when to quit." —George Allen, Football Coach
 "It takes a tremendous act of courage to admit to yourself that you are not defective in any way whatsoever." —Cheri Huber, Author/Zen Philosopher
"Nothing is so fatiguing as the eternal hanging on of an uncompleted task." —William James
"It's so hard when contemplated in advance and so easy when you do it." —Robert Pirsig, Philosopher/Author
"Leaders don't create followers, they create more leaders." —Tom Peters
"Most of the successful people I've known are the ones who do more listening than talking." —Bernard Baruch
 "Ninety-nine percent of failures come from people who have a habit of making excuses." —George Washington Carver
"No pessimist ever discovered the secrets of the stars, or sailed to an uncharted land, or opened a new heaven to the human spirit." —Helen Keller
"Nothing great was ever created without enthusiasm." —Ralph Waldo Emerson
 "One measure of leadership is the caliber of people who choose to follow you." —Dennis A. Peer, Management Consultant
"Patience and perseverance have a magical effect before which difficulties disappear and obstacles vanish." —John Quincy Adams
"Nothing so conclusively proves a man's ability to lead others as what he does from day to day to lead himself." —Thomas J. Watson, Former CEO, IBM
 "People can be divided into two classes: those who go ahead and do something, and those people who sit still and inquire, why wasn't it done the other way?" —Oliver Wendell Holmes
"Question: How many legs does a dog have if you call the tail a leg? Answer: Four; calling a tail a leg doesn't make it a leg." —Abraham Lincoln
"Show me a man who cannot bother to do little things and I'll show you a man who cannot be trusted to do big things." —Lawrence D. Bell, Founder, Bell Aircraft
"Start by doing what's necessary, then what's possible, and suddenly you are doing the impossible." —St. Francis
"The best executive is the one who has sense enough to pick good people to do what he wants done, and self-restraint to keep from meddling with them while they do it." —Theodore Roosevelt
"The best way out is always through." —Robert Frost
 "The first law of success is concentration, to bend all the energies to one point, and to go directly to that point, looking neither to the right, nor to the left." —William Matthews, Journalist
"The first responsibility of a leader is to define reality." —Max DePree, Business Consultant/Author
"The leadership instinct you are born with is the backbone. Then you develop the funny bone and the wishbone that go with it." —Elaine Agather, CEO, JPMorgan Bank
"The older I get the more wisdom I find in the ancient rule of taking first things first. A process which often reduces the most complex human problem to a manageable proportion." —Dwight D. Eisenhower
"The reason most major goals are not achieved is that we spend our time doing second things first." —Robert J. McKain, Management Consultant
"The best way to predict the future is to create it." —Peter Drucker
"The first duty of a leader is optimism. How does your subordinate feel after meeting with you? Does he feel uplifted? If not, you are not a leader." —Field Marshal Montgomery
 "Those that are most slow in making a promise are the most faithful in the performance of it." —Jean-Jacques Rousseau
"Too many people are thinking of security instead of opportunity. They seem to be more afraid of life than death." —James F. Bymes, Secretary of State
"What would be the use of immortality to a person who cannot use well a half an hour?" —Ralph Waldo Emerson
"When I'm getting ready to persuade a person, I spend one-third of the time thinking about myself, what I'm going to say, and two-thirds of the time thinking about him and what he is going to say." —Abraham Lincoln
"Always think of what you have to do as easy and it will be." —Emile Coue, Psychologist
"People often say that motivation doesn't last. Well, neither does bathing – that's why we recommend it daily." –Zig Ziglar
Hope you enjoyed reading some of these quotes! If so, and you'd like to comment, please do so. If not, then let us know and why!
What are some of your favorite leadership, action and motivation quotes?
Comments