A New Perception Can Alter Your Reality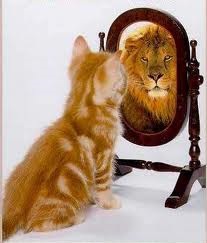 What are you doing right now? What are you think­ing about at this moment? How do you per­ceive the chal­lenges you're fac­ing today? If you knew beyond a shadow of a doubt that you could change some­thing for the bet­ter, would you go ahead and do it? The out­come of some­thing is greatly influ­enced by the per­cep­tion a per­son has towards it. Even though I may be begin­ning to sound like a Pollyanna at this moment, there is def­i­nitely some truth in the fool­ish­ness that some peo­ple take to be part of being a severe opti­mist. Per­cep­tion is con­trol­lable and alterable.
Accord­ing to the Oxford Dic­tio­nary, the word "per­cep­tion" comes from the Latin words per­cep­tio, per­ci­pio, and means "receiv­ing, col­lect­ing, action of tak­ing pos­ses­sion, appre­hen­sion with the mind or senses."
In phi­los­o­phy, and psy­chol­ogy, per­cep­tion is the process of attain­ing aware­ness or under­stand­ing of sen­sory infor­ma­tion. Per­cep­tion is per­haps one of the old­est fields in psy­chol­ogy. The old­est quan­ti­ta­tive law in psy­chol­ogy is the Weber-Fechner law, which quan­ti­fies the rela­tion­ship between the inten­sity of phys­i­cal stim­uli and their per­cep­tual effects. The study of per­cep­tion gave rise to the Gestalt school of psy­chol­ogy, with its empha­sis on holis­tic approach.
What one per­ceives is a result of a person's inter­ac­tions between past expe­ri­ences, includ­ing one's cul­ture, and the inter­pre­ta­tion of the perceived.
I've seen a large num­ber of peo­ple miss out on some amaz­ing (and I truly mean AMAZING) oppor­tu­ni­ties because of their per­cep­tion toward some­thing or some­one. I see this all the time at social events. When­ever a per­son doesn't want to approach some­one else, or return a hello towards another per­son when that per­son says hello to them, they are inad­ver­tently los­ing out on an oppor­tu­nity. The oppor­tu­nity to know the other per­son bet­ter, the oppor­tu­nity to learn that the other per­son is related to some­one who hap­pens to be very close friends with a per­son they've been attempt­ing to con­nect with for the past two or three years it turns out. The oppor­tu­nity to find out that the per­son is an exec­u­tive or a per­son of influ­ence in an indus­try you're attempt­ing to make your name known. The oppor­tu­nity to make a good impres­sion with some­one who can pos­i­tively (or neg­a­tively) effect your rep­u­ta­tion due to the way a per­son inter­acts or does not inter­act with them. An oppor­tu­nity missed due to a person's per­cep­tion. This may not always be the case, but it hap­pens much more often than you might think.   
Another des­tiny alter­ing per­cep­tion that is all too com­mon is to think of a chal­leng­ing sit­u­a­tion one may be deal­ing with as a com­pletely neg­a­tive thing all the time. Some­times a chal­lenge one faces is really an oppor­tu­nity to shine, or to move on away from some­where one doesn't want to be, or to grow as a per­son. There are many pos­si­bil­i­ties that can exist within chal­leng­ing sce­nar­ios, but I'm not going to go into all of those hereJ.
Have You Ever Been Guilty of…
Not giv­ing a task the atten­tion it deserved because you thought it was more impor­tant to get it done rather than doing it right?
Not keep­ing an appoint­ment with a per­son because, even though you said you "may" or "may not" be able to keep it (and you really could've made the appoint­ment), you decided that mak­ing the appoint­ment was not as impor­tant as watch­ing your favorite sports team on TV take on their arch-rival?
Not treat­ing some­one at an event as impor­tant as some­one else you were in con­ver­sa­tion with because you didn't believe that per­son was worth your time?
Basi­cally throw­ing your hands up in the air and accept­ing a bad sit­u­a­tion, even though you sus­pect you may be able to do some­thing about it so that the out­come may not be as bad?
I've been guilty of all of the above sce­nar­ios in the past more often than I care to admit.
The Past Can­not Be Changed
One per­son I use to men­tor a long time ago always dwelled for long peri­ods of time on neg­a­tive events that have past. He dwelled so much in fact that he was ham­per­ing his abil­ity to move up in his career and build on some impor­tant rela­tion­ships. When an oppor­tu­nity to lead a new ven­ture or project came along, he would keep "bring­ing up" the fail­ures of the past that he was involved with. He didn't know it or under­stand that he was mak­ing him­self appear like a "dweller" instead of a pro-active "doer". His per­cep­tion was that he needed to remem­ber the past and learn from it. But at the same time, his per­cep­tion of how much he should focus on the past, in com­par­i­son to how much focus he should have on the present and the future, was affect­ing his suc­cess. A suc­cess that, accord­ing to him, was out of his reach most of the time.  This was his per­cep­tion of what was and needed to be.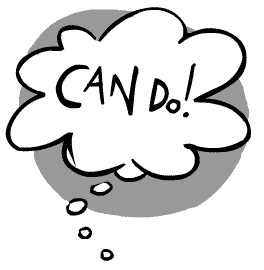 Another per­son I men­tored was much hap­pier in her career (she told me) because she learned early on that you can't change the past and so why dwell on some­thing you can't change. She chose to focus on what she could change. Remem­ber­ing the past but not dwelling on it. Because of this, she didn't waste per­sonal energy on the past and was able to put more thought into mak­ing things she had con­trol over work. Her per­cep­tion was a proac­tive and resilient one.  Resilient because even when she is sur­prised by some­thing that is, how shall we say, less than what she was expected or wanted, she quickly moves for­ward in attempt­ing to rem­edy the sit­u­a­tion. Or at the very least, move onto the next ini­tia­tive.  This was her per­cep­tion of what was and needed to be.
The Abil­ity to Alter the Future is Within Your Power
A neg­a­tive per­cep­tion is often based upon a prob­lem or a set of cir­cum­stances in one's life in which a per­son feels stuck, with­out options and par­a­lyzed. Unless one is a psy­cho­log­i­cal masochist, this is an awful feel­ing that a per­son would rather not feel.  Cre­at­ing, and main­tain­ing a pos­i­tive per­cep­tion begins with the per­sonal choice to have one.
We can't always choose what hap­pens to us in life, but we can def­i­nitely choose how we react to what hap­pens.
What are your thoughts?
Here are some good arti­cles on the above:
4 Self-Perceptions Can Improve Your Career!  by Deb Wheatman
Are You Guilty of Judg­ing Others?
Does Your Per­cep­tions Meet Your Expectations?
How to Crack the Self-Awareness Par­a­digm by John Baldoni
Lower Your Work­place Stress by Chang­ing Your Per­cep­tions by Har­riet Meyerson
The Role of Per­cep­tion and Atti­tude in Stress Man­age­ment by John Townsend
Your Per­cep­tion IS Your Real­ity  by Tony D. Clark
Zig Ziglar — Atti­tude Makes All The Dif­fer­ence (video)
Comments