Part of Emotional Intelligence is Self-Awareness…Unfortunately, Not Everyone Knows That!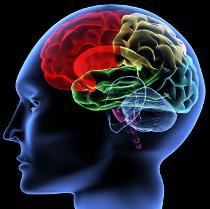 At a recent con­fer­ence, a series of sem­i­nars were being given on the sub­ject of Emo­tional Intel­li­gence or EQ (a.k.a  EI). I've been to many such sem­i­nars and so have many of my friends and col­leagues. What I find puz­zling though is how many peo­ple say they know all about emo­tional intel­li­gence and yet their acts show that they prob­a­bly haven't got a clue of what it is and the way it can be used.
EQ is not sim­ply about read­ing and under­stand­ing other peo­ple. One of the main points of emo­tional intel­li­gence is read­ing and under­stand­ing our­selves and what makes up our own per­sonal emo­tions (both from a phys­i­cal as well as a men­tal per­spec­tive). Hav­ing an under­stand­ing of only one side of EQ defeats many of the pur­poses for it. One of the main pur­poses of emo­tional intel­li­gence is to aid the devel­op­ment of our emo­tional lit­er­acy and self-knowledge in order to pro­duce socially accept­able objec­tives and sat­isfy indi­vid­ual self-actualization needs.
It's all about under­stand­ing your­self and the way other peo­ple react to you, and then using this knowl­edge to bet­ter fos­ter relationships.
When I read the book "Emo­tional Intel­li­gence: Why It Can Mat­ter More Than IQ" by Dr. Daniel Gole­man, I learned how as human beings we are phys­i­cally wired to have our emo­tions take over our rea­son­ing capa­bil­ity. With­out going into the spe­cific details of the human brain, let's just say that it takes half the time for sig­nals received from our eyes and ears to reach the emo­tional con­trol­ling part of the brain then it does for the same sig­nals to reach our reasoning/thinking part of the brain. The rea­son for this is believed to have come from the need to sur­vive in the early part of human exis­tence. When a per­son received sig­nals of immi­nent dan­ger in the area (being sur­prised by a lion as you are walk­ing across a field in Africa), the emo­tional part of the brain would receive the sig­nal first so that the body can react as fast as pos­si­ble (run!). If the per­son were to think about it first, they would most likely run out of time and end up as the lion's next meal.
Today, there may not be lions around the cor­ner that we have to be care­ful about, but the wiring of the human brain hasn't changed. The emo­tional por­tion of our brains still receives the sig­nals from the eyes and ears in half the time it takes for the same sig­nal to reach the intellectual/thinking por­tion of our brain.
So what does that mean to us in today's world?
Well for starters, when we deal with the every­day sit­u­a­tions in our lives, we are wired to act emo­tion­ally first rather than to act accord­ing to our intel­lect. This means that, the next time some­one cuts in front of you in line at the super­mar­ket, or the next time a car cuts you off on the road, your nat­ural ten­dency will be to react with your emo­tions. Often, that reac­tion for some only makes things worst. In the world of EQ, this is what's called "Emo­tional Hijack­ing." Emo­tional hijack­ing is a sud­den unleash­ing of rage towards another per­son. It is an extreme emo­tional out­burst or an emo­tional explo­sion caused by an inci­dent that may trig­ger anger or fear in an indi­vid­ual. Many car acci­dents have been caused by peo­ple who got angry at some­one while they were behind the wheel of a car. Can you think of other sit­u­a­tions where an emo­tional hijack­ing might have been the cause of an unfor­tu­nate result?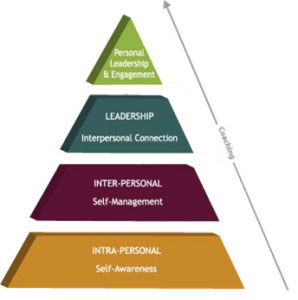 The same thing hap­pens at work, or at social gath­er­ings.  When we hear a per­son say some­thing we really don't agree with, the first instinct for many of us is to get a lit­tle upset and respond quickly with some sort of counter opin­ion. This reac­tion can be even quicker if the sub­ject being dis­cussed in near and dear to our heart. Accord­ing to a num­ber of researches, the person's suc­cess at work is 80% depen­dent on emo­tional intel­li­gence. If a per­son is look­ing to become a leader in there cho­sen career or social net­work, EQ is the foun­da­tion of leadership.
Have you ever said any­thing to some­one that you wish you could take back quickly?
For many of us, the answer to the above ques­tion is a strong YES!  I've been guilty of that on a num­ber of occa­sions. Friend­ships have been strained, fam­i­lies have been split up (some for gen­er­a­tions), and wars have even been fought due to peo­ple react­ing too quickly with their emotions.
So the next time some­one says some­thing that you don't agree with, and you find your­self get­ting upset and want­ing to ver­bally cut them off by respond­ing quickly, under­stand that it may be your emo­tions begin­ning to take over your rea­son­ing lead­ing you to say some­thing you may regret.
Do you know of some­one who would ben­e­fit from hav­ing a bet­ter under­stand­ing of Emo­tional Intelligence?
Do you have some opin­ions about Emo­tional Intel­li­gence? Share them with the rest of us! We'd love to know them!

Comments