Some Interesting Facts about Laughing that You May Not Have Known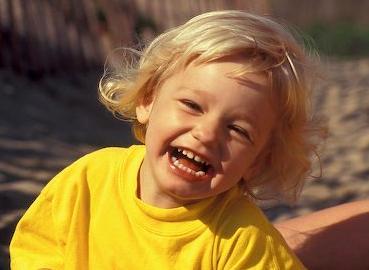 One of my favorite per­sonal real­iza­tions is that life is too short not to enjoy it. Don't get me wrong, I have my dif­fi­cult and chal­leng­ing days from time to time (some­times more than expected and/or wanted). With that said, I fig­ured one very quick and sim­ple way a per­son can enjoy life is by find­ing some­thing funny and hav­ing a good laugh.
Did You Know Laughter:
Is a great team builder and social equal­izer – When we laugh with a group, social/class/cultural/racial bar­ri­ers to com­mu­ni­ca­tion are quickly over­come and a mutual feel­ing of trust devel­ops within the group. Laugh­ing is con­ta­gious (just think of the laugh tracks of tele­vi­sion sit­u­a­tion come­dies).
Peo­ple who laugh often have a ten­dency to be more pop­u­lar and are likely to have a greater impact on group deci­sions. Research shows that when we laugh, we tend to talk more, make more eye con­tact and do more of the things that help us con­nect with oth­ers. Laugh­ter also lessens tension.
It's hard to feel angry, tense or anx­ious when you're laugh­ing.

Inter­est­ingly enough, regard­less of the cul­ture, laugh­ter sounds the same. This has lead some researchers to believe laugh­ter helped our ances­tors bond. In fact, the sound of laugh­ter is so com­mon and famil­iar that it can be rec­og­nized if played back­wards on tape.
Is Aer­o­bic – it increases the oxy­gen intake of your body and also gives your diaphragm a good work­out. Hearty laugh­ter mas­sages our major organs (sci­en­tists call it 'inter­nal jog­ging') and boosts cir­cu­la­tion in our lym­phatic system,
Varies with age – Chil­dren who are six years of age laugh an aver­age of 300 times a day. Adults laugh an aver­age of 15 times a day.
Low­ers lev­els of stress hor­mones and strength­ens the immune sys­tem – The lev­els of two stress hor­mones, epi­neph­rine and cor­ti­cal which sup­press the body's immune sys­tem, actu­ally drop after a dose of laugh­ter. Laugh­ing also helps us breathe more deeply, increases our heart rate, and stretches many dif­fer­ent mus­cles in our face and upper body and helps our mus­cles to relax.
Accord­ing to a study by Dr. Lee Berk and Dr. Stan­ley Tan of Loma Linda Uni­ver­sity in California
Eustress or "good stress" is cre­ated by laughter
Laugh­ter increased the nat­ural killer cells that attack viruses along with some types of can­cer and tumor cells.
Is an inex­pen­sive med­i­cine – sus­tained laugh­ter has been shown to stim­u­late an increased rate of endor­phins, the body's nat­ural mor­phine. It also helps to nor­mal­ize our diges­tive sys­tem and may help resolve to stress-related con­sti­pa­tion, diar­rhea, gas and even ulcers. Laugh­ter has also been shown to reg­u­late our sleep sys­tem and can help to over­come many sleep disorders.
Bal­ances the brain – Dur­ing nor­mal beta activ­ity, the left and right sides of your brain look dif­fer­ent under a PET (positron emis­sion tomog­ra­phy) scan. When you laugh, both sides look almost identical.
Here are some other inter­est­ing facts about laughing:
Peo­ple laugh at jokes and funny movies; how­ever, 80% of our laugh­ter occurs dur­ing every­day com­ments in every­day social situations.
We used to laugh 20 min­utes out of every day in the 1950's.  Now we laugh for 6 min­utes out of every day. What's changed between now and then?
A daily laugh­ter work­out of 15 min­utes can burn 40 calo­ries and melt away 4 pounds over the course of a year.
A Few Good Ideas for Find­ing a Way to Have a Laugh
Find funny clips on YouTube. Many times I over­hear fam­ily mem­bers and friend talk­ing about a funny clip they've seen or heard of on YouTube.
Watch a com­edy movie.
Check out some late night talk show such as Jay Leno, or Conan O'Brian.
Watch a com­edy on tele­vi­sion. Many of the half hour sit­u­a­tion come­dies (sit­coms) are great for a quick laugh. Most often many within a half hour period.
Go to a com­edy club. Some of the best laughs I've ever had have come from being in a large crowd lis­ten­ing to stand up comics talk about a par­tic­u­lar event. Since laugh­ter is con­ta­gious and is enjoyed more when done in a group, the pos­i­tive energy in the room that man­i­fests itself when every­one is laugh­ing hard is big.
Work on becom­ing friends with peo­ple who are happy/funny peo­ple. I can almost guar­an­tee you that when you become friends with a peo­ple who are funny and happy, they will every so often have you laugh­ing at one thing or another.
Check­out the comics in the local news­pa­per or sub­scribe to a daily or weekly online comic strip.
Again, I say life is just way too short not to enjoy it so why not choose to do so?
When was the last time you had a good laugh?
What are ways do you believe are good for help­ing a per­son get a good laugh? If you know of one, why not share it in the com­ments sec­tion below?
Comments