The Anti-Networking Process of the Five B's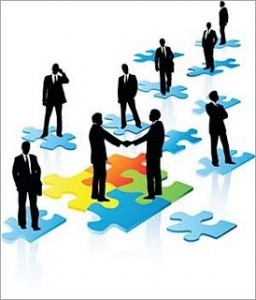 Net­work­ing or Anti-Networking, which one should you do? It all depends upon the results you want.  Burn­ing Bridges Before Being Built is also known as the "Anti-networking process of the 5B's"and it seems to be affect­ing more and more peo­ple today than ever before.  Ok, I don't have any sci­en­tific study that would sub­stan­ti­ate my last state­ment, but it seems like that recently with some individuals. 
Anti-networking is exactly as it sounds. It's what peo­ple do when­ever they want to break­down or destroy their net­work. The biggest irony is that most, if not all, peo­ple who do anti-networking are not aware that they are doing it. Some­times they believe they are actu­ally net­work­ing rather than anti-networking. Go figure!
When meet­ing some­one new at a func­tion or net­work­ing event, my main goal is to sin­cerely get to know them. I make it a point to never make any assump­tions about a per­son until I've had a chance to speak with them. Note that I say speak "with" them instead of speak "to" them. There is a dif­fer­ence. 😎
"Every man is my supe­rior in that I may learn from him."
 – Thomas Car­lyle
What are the chances that some­one I've just met is some­one that I have a supe­rior intel­lect over? Or is some­one that has a less expe­ri­ence than me in a par­tic­u­lar field? Or is sim­ply some­one I don't care to asso­ciate with?  I can eas­ily say that unless I speak with them, there is no way for me to truly answer that question. 
I'm Grad­u­at­ing with my MBA this Week!
I was for­tu­nate enough to have been invited to a party a few weeks ago at a friends place in mid Con­necti­cut. It was a really nice time. Met many new peo­ple and had a lot of nice thought­ful con­ver­sa­tions. There was one per­son who told me they were grad­u­at­ing the com­ing week­end and that they were fin­ish­ing up their MBA. It turns out that she was grad­u­at­ing from my Alma Mata! I said that that was won­der­ful and I pro­ceeded to con­grat­u­late her on her accom­plish­ment. I also men­tioned that I grad­u­ated from the same school. She said thanks and pro­ceeded to tell me how happy she was with hav­ing com­pleted her degree. The next 20 min­utes was basi­cally lis­ten­ing to her telling me how proud she was that she had her MBA and what she was going to do now that she had it. She told me how she was going to be con­nect­ing with dif­fer­ent busi­ness peo­ple to see where she can land a new job. I lis­tened atten­tively, nod­ding my head every now and again to let her know that I was still lis­ten­ing and pay­ing atten­tion. What was funny to me was that I never said more than prob­a­bly five words to her in those twenty min­utes. She really didn't give me much of a chance to and she appeared to not care about any­thing I had to say. She was so excited about grad­u­at­ing and get­ting her degree that she kept talk­ing and talk­ing and talk­ing. No prob­lem there because I was sin­cerely inter­ested in what she was saying.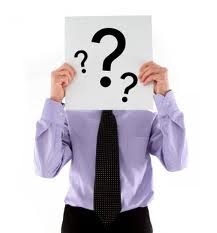 After she was done talk­ing about her plans and all, she pro­ceeded to say "it was nice to meet you. Excuse me" and walk away. Hmm…that was odd. The next thing I see is her start­ing a con­ver­sa­tion with some­one else. "OK", I thought to myself. "Did I say some­thing wrong?" How could I have, I really didn't have much of a chance to say any­thing at all. No mat­ter, I men­tally shrugged my shoul­ders and pro­ceeded to enjoy the party. This per­son was happy to be grad­u­at­ing with her MBA and she was look­ing for­ward to con­nect­ing with peo­ple to see where she could land a new job.  "Good for her!" I thought, and I wished her luck.
Be Care­ful What You Wish For
There was an event a cou­ple of weeks after the party that was being put on by a local young pro­fes­sion­als and entre­pre­neur orga­ni­za­tion that I belong to. The event was a net­work­ing slash pro­mo­tion event pro­mot­ing the open­ing of a new burger take out restau­rant at a local food court. It was well attended and I ran into many peo­ple that I knew already. It just so hap­pened that I also ran into the same girl from the party I attended a cou­ple of weeks ear­lier. This time how­ever, she didn't say hello to me and almost pre­tended to not know me. No prob­lem I said and I pro­ceeded to say hello to her by name. She looked at me and pro­ceeded to act as though she didn't know me. OK…no prob­lem. She appar­ently didn't want to acknowl­edge that we had spo­ken before. "I won­der why?" I thought to myself. No mat­ter, it's always my choice whether I choose to enjoy an event or not. You may think that she was being rude (and of course she was) but it takes a lot more than that to make me not enjoy a pub­lic event. Life is sim­ply too short. You can't always con­trol what hap­pens to you but you can always con­trol how you react to what hap­pens.
One thing that will stay in my mind though is how she acted with me at this event. She's just some­one I met once at a party a cou­ple of weeks ear­lier but she just made a neg­a­tive impres­sion on me and that will stay in my mem­ory. For what­ever rea­son, she burned a bridge before it was even built. At the party from a cou­ple of weeks ear­lier, she said she was look­ing for­ward to net­work­ing with peo­ple to see where she could land a new job. "How funny is that", I thought to myself. This very week a col­league of mine was telling me that they had a cou­ple of man­age­ment posi­tions avail­able and that he was look­ing for some­one with fresh ideas. Maybe some­one who just got their MBA would be a good fit. What a pity…I thought I may have known some­one, and I may have been able to make a con­nec­tion for that some­one who was look­ing as they had told me they were, but that per­son decided that I wasn't worth her time to con­tinue the con­nec­tion with. A clas­sic anti-networking sce­nario. Why burn bridges before they're built? You never really know how some­one you just met may be able to help you out with some­thing impor­tant either directly or indi­rectly. You never really know how some­one you just met may just be a per­son who will resort to block­ing you from suc­cess in some­thing (all because of the way you made them feel). The one per­son you inad­ver­tantly alien­ate may be the one per­son you need to meet. Worst yet, why cre­ate an enemy of some­one you don't even know. If there was ever a recipe for fool­ish­ness, this would most def­i­nitely be among the ingre­di­ents.
What are your thoughts on the above story? What are your thoughts on net­work­ing? Inquir­ing minds want to know…Cheers!
Comments