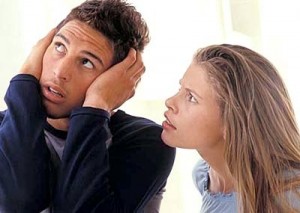 Dif­fer­ences of opin­ion mat­ter. Some years ago, the late noble prize win­ning Doc­tor Albert Schweitzer was being inter­viewed in Lon­don and a reporter asked him, "Doc­tor, what's wrong with men today?" The great doc­tor was silent a moment and then he said, "Men sim­ply don't think!" (excerpt from "The Strangest Secret" by Earl Nightin­gale). Many years later, a news talk show host who is known for his strong polit­i­cal beliefs was asked "Why do you want peo­ple to think like you so much?" The talk show host quickly responded that he did not want peo­ple to think like him! Far from it! He just wants peo­ple to think.  He con­cluded his answer with the sen­tence "With­out dif­fer­ences of opin­ion, there can be no intel­li­gent debate." Oh how Read more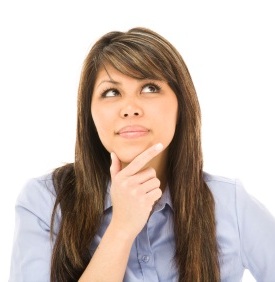 The Scot­tish writer and his­to­rian Thomas Car­lyle once said, "Every man I meet is my supe­rior in that I may learn from him." This has always been a thought-provoking quote for me because every day I make it a point to keep an open mind and to learn as much as I can. Hav­ing been in so many roles and lead­er­ship posi­tions through­out my life, I can't help but be amazed at how much I've yet to learn and how much I'm still learn­ing every sin­gle day. Do you ever find times when you real­ize you have a lot to learn?
Here are some max­ims, mes­sages and quotes that I've heard over the years that have helped me to grow as a leader, as a friend and as a per­son. They are not my say­ings but words that I've come to appre­ci­ate and take to heart. Many of them are by that infa­mous author known only by the name "anony­mous". These have helped me to bet­ter under­stand and enjoy life, as well as enjoy the com­pany of oth­ers more fully. My hope here is that you find some of these help­ful to you: Read more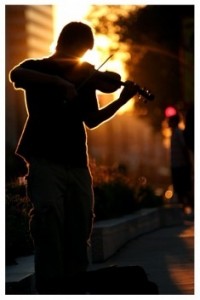 You know what's amaz­ing? It's the abil­ity we all have to change our envi­ron­ment based upon our view of it. I'm not talk­ing about any mys­ti­cism or hocus pocus, but a proven psy­cho­log­i­cal abil­ity that we as human beings have. This abil­ity is known as the "Chameleon Effect", also known as the "Pyg­malion Effect" in some circles, it has to do with our nat­ural sense of value attri­bu­tion and how it changes life around us. Value attri­bu­tion or the incli­na­tion for peo­ple to super­im­pose or imbue a thing with cer­tain char­ac­ter­is­tics or qual­i­ties based upon our ini­tial per­cep­tion. The ini­tial impres­sion we have of some­thing or some­one will cause us to view that very same thing in such a way that's con­sis­tent with our ini­tial impres­sion. When Joshua Bell (a Grammy Award-winning vio­lin­ist who plays to sold-out crowds in sym­phony halls around the world) dressed in jeans, a base­ball cap and sneak­ers pulled out his $3.5 mil­lion dol­lar Stradi­var­ius vio­lin on a crowded sub­way plat­form in Wash­ing­ton D.C. dur­ing morn­ing rush hour and Read more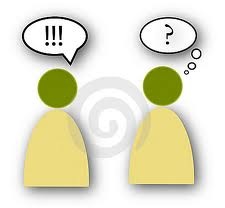 Depend­ing upon where you're from, or what gen­er­a­tion you are part of, your view of what a leader should and should not be will vary. There are those who say chang­ing times call for changes in lead­er­ship styles. While that may be true for some areas of lead­er­ship, many basic char­ac­ter­is­tics of lead­er­ship still hold true today as they did back with pre­vi­ous generations.
A cru­cial area that has not changed is the abil­ity to com­mu­ni­cate.  Com­mu­ni­ca­tion has added new tools to its reper­toire over the last cou­ple of decades (such as email and instant mes­sag­ing), but time tested com­mu­ni­ca­tion meth­ods are still needed today. To sub­sti­tute these time tested com­mu­ni­ca­tion meth­ods with email and/or instant mes­sag­ing would be to ask your team and peers to begin alien­at­ing them­selves from you. Why Read more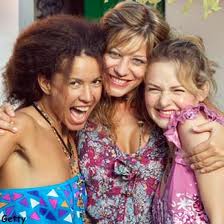 It's inter­est­ing how many peo­ple out there want to rewrite the rules in life. They want to rewrite them so that it fits their cho­sen lifestyle. Some even say, "I play by my rules". Have you ever heard any­one say that? One can say that's a coura­geous atti­tude to take. Oth­ers may say that's a very unre­al­is­tic, even child­ish atti­tude to take. It's OK to make your own rules, just be pre­pared for when the rest of the world con­fronts you about them (and doesn't agree). Some rules of life are rules that can­not be changed or altered. Why? Because peo­ple are people!
One of my favorite books is Dale Carnegie's "How to Win Friends and Influ­ence Peo­ple". It's prob­a­bly one of the most read books when it comes to the art of rela­tion­ship build­ing. If you're a per­son who truly wants to learn about under­stand­ing peo­ple (as well as your­self) bet­ter, then this is a book that I highly rec­om­mend. I peri­od­i­cally re-read this book in order to not become rusty on the teach­ings it pro­vides. Here are a few golden nuggets Read more