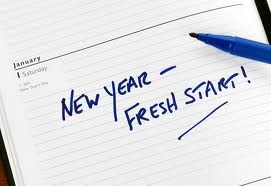 A new year has begun and a count­less list of New Year's res­o­lu­tions have been made by many. A large num­ber of those res­o­lu­tions won't last the month! OK, I admit I tend to be opti­mistic about peo­ple (because many will tell me that most New Year's res­o­lu­tions don't last the first week).  Res­o­lu­tions are great deci­sions that peo­ple usu­ally com­mit to in order to change their life or the life of some­one else for the bet­ter. So why do so many "for­get" or "lose track of" what­ever it is they said they were going to do? I'm sure you've never been one of those peo­ple. 😉 Admit it. We're all guilty of not com­mit­ting to the res­o­lu­tions we've sup­pos­edly com­mit­ted to. But why is that? It's simple…a sin­cere pas­sion for it is miss­ing. It's so much eas­ier to com­mit to a change that can help you fol­low your passion…whatever that pas­sion may be. Read more
Today is Thanks­giv­ing and many peo­ple around the world cel­e­brate it. I orig­i­nally thought it was only an Amer­i­can hol­i­day being that my rec­ol­lec­tion recalls learn­ing about how the pil­grims in New Eng­land, USA, cel­e­brated the first one in order to give thanks for the boun­ti­ful har­vest they had that year. It even­tu­ally became a hol­i­day tra­di­tion that started to include not only the boun­ti­ful har­vest but all areas that a per­son or com­mu­nity could be thank­ful for. Fam­ily, friends, health, a home, you name it. Hav­ing some­thing in one's life where not hav­ing it would make life less enjoy­able is always some­thing to be thank­ful for. Read more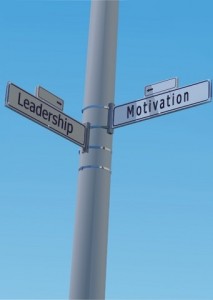 Why do we like quotes so much? A good rea­son for many of us is that you don't have to read a book to get to the point. Quotes can be very short, straight to the point and thought pro­vok­ing. Some­times, there's just so much wis­dom and life expe­ri­ences in one short sen­tence that you can almost sense and under­stand what the author has gone through to reach the point they are attempt­ing to make! Here are some quotes that have thought pro­vok­ing to me in my own lead­er­ship jour­ney. Do you rec­og­nize any of these?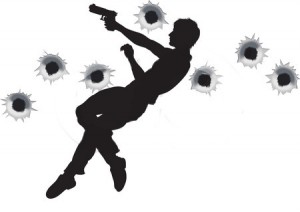 Beware of the four gallingly com­mon strate­gies that peo­ple use to shoot down a person's ideas. These tac­tics are all the more com­mon against a per­son who's been iden­ti­fied as a leader within their organization…but why?  In the world we're in, there are many peo­ple who unfor­tu­nately don't like to think about how to solve a par­tic­u­lar issue. They'd rather do what is prob­a­bly the sim­plest thing a per­son can do.  Point out what may be wrong with an idea with­out giv­ing an alter­nate solu­tion for the prob­lem the idea is attempt­ing to address. I'm sure you've prob­a­bly never wit­nessed such a sce­nario. Read more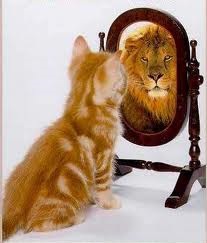 What are you doing right now? What are you think­ing about at this moment? How do you per­ceive the chal­lenges you're fac­ing today? If you knew beyond a shadow of a doubt that you could change some­thing for the bet­ter, would you go ahead and do it? The out­come of some­thing is greatly influ­enced by the per­cep­tion a per­son has towards it. Even though I may be begin­ning to sound like a Pollyanna at this moment, there is def­i­nitely some truth in the fool­ish­ness that some peo­ple take to be part of being a severe opti­mist. Per­cep­tion is con­trol­lable and alterable.
Accord­ing to the Oxford Dic­tio­nary, the word "per­cep­tion" comes from the Latin words per­cep­tio, per­ci­pio, and means "receiv­ing, col­lect­ing, action of tak­ing pos­ses­sion, appre­hen­sion with the mind or senses."
In phi­los­o­phy, and psy­chol­ogy, per­cep­tion is the process of attain­ing aware­ness or under­stand­ing of sen­sory infor­ma­tion. Per­cep­tion is per­haps one of the old­est fields in psy­chol­ogy. The old­est quan­ti­ta­tive law in psy­chol­ogy is the Weber-Fechner law, which quan­ti­fies the rela­tion­ship between the inten­sity of phys­i­cal stim­uli and their per­cep­tual effects. The study of per­cep­tion gave rise to the Gestalt school of psy­chol­ogy, with its empha­sis on holis­tic approach. Read more